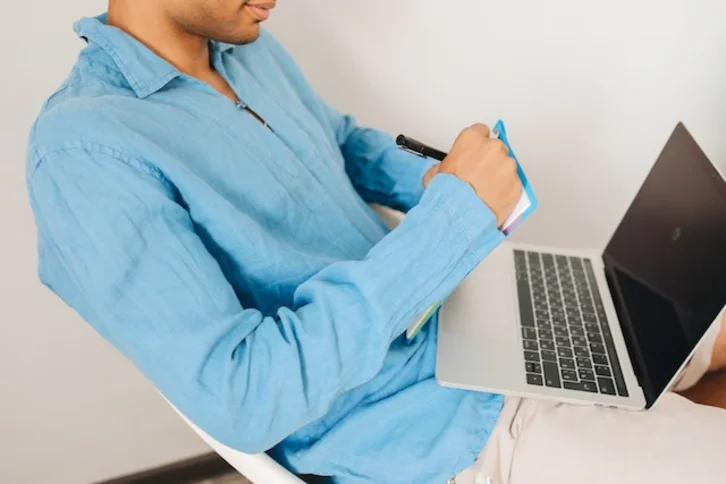 How to write a personal statement: step-by-step guide and free samples

Your college application is almost ready when you realize you missed one crucial requirement: a personal statement that should accompany your admission paperwork. It's not as complex as you might think, but it's still a critical puzzle piece of an application process. To help you overcome this final hurdle, we've created this comprehensive writing guide that will answer all your questions and share personal statement tips experts swear by.
What is a personal statement?
A personal statement is a short account of your experiences, achievements, and goals that accompanies college or job applications. This piece helps your application stand out among others and adds a personal touch other papes, like school records and resumes, lack.
The two common personal statement types include:
A comprehensive personal statement that's structured like a short essay and contains everything you deem pertinent to your application.
A response type of personal statement has structured responses to questions posed in an academic program admission requirements or a position description.
Why this assignment type is so crucial for students?
A personal statement is a golden opportunity to showcase oneself. It's a platform where individuality, achievements, and aspirations shine. Often, universities use personal statements as a decisive factor for admissions. Here's where a personal statement help steps in.
This aid is more than just
essay writing help
. It's an invaluable asset that helps students express themselves authentically and compellingly. Indeed, a well-crafted personal statement can be a student's trump card. It gives an edge in the fiercely competitive admission processes.
Further, the professional touch of a writing personal statement service ensures quality. It enhances your statement, making it stand out among many applications. Thus, investing in a reliable service is akin to investing in your future. In essence, personal statements can open doors to dream universities. They hold the power to shape students' academic journey.
How to write a personal statement
Unlike most academic papers, personal statements are focused on the writer, which makes them surprisingly challenging. Unfortunately, the need to squeeze a lifetime of experiences into a few short paragraphs often results in writer's block. So to make the task more manageable, let's go over the most challenging questions on how to write a personal statement.
How long should a personal statement be?
The word count depends on the purpose of a personal statement. Job applications usually require shorter pieces, no longer than a paragraph or two. University applications are generally longer, and schools provide exact word count limits you must follow. It's better to write a bit less, as the digital application form may automatically cut the symbols that exceed the limit.
While you should keep track of the word count, we recommend you initially write as much as possible and go back to tighten your writing at the editing stage. This approach is faster than trying to fit within the constraints at the onset, as it will likely lead to doubt and writer's block and worsen your writing quality.
What to include in personal statement?
First, read the admission requirements or job posting carefully to decide whether to write a comprehensive piece or respond to questions. If there are no specific requirements, you can introduce the common personal statement topics, such as:
Reasons why you chose to apply to a particular school, program, or position
Relevant experiences, qualities, or skills making you the best candidate
Your highest achievements illustrating that you are the perfect fit for the role
Your potential contributions to the organization if you are accepted
Your short and long-term goals if your application is approved
When brainstorming ideas, please remember to keep the personal statement relevant to a specific position, school, or program and customized to account for particular requirements. You cannot send out the same boilerplate piece to a dozen schools or companies and expect to get positive responses.
How to start a personal statement?
"Why?" is the central question the personal statement introduction should answer. Of course, the context will differ depending on your application, but you should always lead with why you're interested in the opportunity, like getting a job or entering a college program.
The biggest and most common mistake when thinking about how to begin personal statement is opening it like an essay with a cliche, like:
Ever since I was a little girl…
All my life, I've been interested…
I've always known I wanted to…
I remember the first time I decided to become…
I am applying for this program because…
These phrases have been used so much that they have lost all meaning. So skip the lengthy intro and lead with the main point. First, explain how the position, program, or class is going to make your life better, improve your career prospects, or provide the last lacking piece of experience you need to fulfill your life's dream. Then, expand on the idea by providing evidence supporting your initial claim. For instance, if you're applying to grad school, highlight your Bachelor's degree and relevant job experience as well as potential career opportunities a Master's degree will provide. 
Another common mistake is detailing your qualifications instead of your experiences and skills. Remember that a personal statement supplements other papers, such as your school records or resume. Therefore, the admission board or hiring manager already has all the facts. Instead of wasting the limited word count, highlight specific examples of your skills in action, emphasize your academic or professional interests, and detail your main achievements. Ideally, everything you include in a personal statement should align with the values, goals, or mission of the organization you're applying to. 
How to end a personal statement?
Concluding personal statement lines are much like the last paragraph of an essay. You need to reiterate your thesis (the goal you've mentioned in the introduction), summarize the core points (your achievements), and leave the reader with a powerful message (a call to action). You can experiment with the order of these three parts of a compelling conclusion and use the structure that makes the most sense. 
Alternatively, you can focus the last paragraph on your future. For example, if you're applying to college, you can describe where you see yourself in five years, a year after you get your degree. Instead of painting an idyllic picture, try to be realistic to demonstrate your understanding of what's awaiting your post-graduation. 
When writing a personal statement, keep in mind that readers usually remember the last lines the best, so you can't rush through the conclusion and hope for the best. Instead, dedicate the last sentence to what makes you the best candidate and invite contact, if appropriate. 
How to format a personal statement?
You should always follow the formatting instructions provided by your school or organization of choice. They may indicate an acceptable formatting style, like MLA or APA, or share specific instructions.
If you don't find any formatting recommendations, use common sense and prioritize readability. For example, use a typeface and font size that's easy on the eyes in digital and print form, use one-inch margins, and add line breaks between paragraphs to make a long text more readable. You're unlikely to use headings, as personal statements are relatively short, though you can divide them into sections and format the headers appropriately. You can also insert citations and references if you provide reference data to support your claims.
Professional writers' tips for personal statement
We asked the top SpeedyPaper experts to share their most effective tricks for writing a personal statement and compiled a list:
Double-check the prompt for questions, and make sure you answer them all.
Write your personal statement like a short story with an intriguing opening, rising action, and a satisfying ending.
Supplement each generalization with specific examples that illustrate the point and give it a stronger impact.
Find an angle to frame your story and make it more exciting instead of simply listing your experiences and achievements.
Skip controversial topics, especially if the prompt does not include specific questions regarding your religious or political views.
Discard the first two or three ideas that come to mind; if you thought about it, odds are someone else did too.
Research and customize personal statements for each application to show how much you care about getting a particular position or into a specific school.
How to use free personal statement examples
Now that you understand the basics and know all the tricks a professional personal statement writer would use, let's put theory into practice. We'll start small with an excellent piece that utilizes the key ideas we've covered in previous sections.
Knowledge management personal statement example



Engineering personal statement example

Below, you'll find an extensive collection of free samples you can use as you see fit. If the sheer number of good personal statement examples overwhelms you, follow this simple algorithm to get the best results:
Choose the category that fits your academic or professional goals. We have samples for many majors, including Law, Medicine, and Nursing.
Consider the academic level if you're applying to school. You'll find undergraduate, Master, and Ph.D. program examples on our list.
Pick a few samples to study. Browse them and take note of the best features you could use in your statement and the worst mistakes you want to avoid.
Start working on your piece. Reading samples won't get you closer to finishing your personal statement, so don't use our examples to procrastinate.
A final word of caution: Remember that all samples in our collection are generous contributions by students. As we do not edit or proofread these pieces before publishing, mistakes and inconsistencies are possible. So please use these samples with caution and remember to double-check facts, figures, and quotes if you decide to borrow them. You can find a reference section at the bottom of a sample page, along with a citation generator you can use for citing our collection.
University personal statement example collection
University admission personal statement
Example of nursing personal statement
Dental school personal statement example database
Example of personal statement for grad school library
 Law school personal statement example collection
AMCAS personal statement example database
Computer science personal statement example library
Medicine personal statement example collection
MBA personal statement examples database
Finance personal statement example
Other personal statement samples
Conclusion
With our detailed writing guide and dozens of free personal statement samples, you can craft a compelling narrative for your dream school or job. And if you need writing tips for other papers, such as proposal essays, you can check out more writing guides. 
But if you require additional writing support, SpeedyPaper can deliver a beautifully written piece in under six hours. Our experts will help you deal with any assignment, class, and academic level. So reach out today, and we'll sort out your writing troubles in no time.