B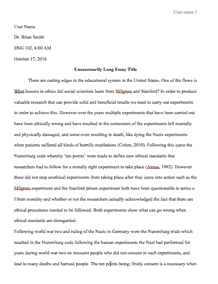 University/College:
Carnegie Mellon University
This essay has been submitted by a student. This is not an example of the work written by our professional essay writers.
Online Writing Lab is an online tool that helps students to improve their sentence structure, grammar, and punctuation. The tool has helped me to practice my writing by offering instructions in areas that are troublesome and where it was difficult to identify the mistakes. Sometimes, it is hard to find instructors and for this reason, OWL helps me with instructions without leaving my study area. While at be Excelsior college, I can access the online platform from the computer lab or the library. At home, I can also access I using my laptop increasing its convenience. By applying the rules of grammar and punctuation, I have been able to improve my writing skills. With the cost of hiring private tutor getting high and facing financial constraints, I have been able to identify sentence fragments and practice to correct them using brief instructional presentations.
OWL has been very useful in understanding various paper formatting and style as it offers a guide. It offers the latest option for creating work cited lists as well as the in-text citation. In research, which is troublesome to most of the student, OWL has become a helper in meeting different expectations through practice. Students can avoid plagiarism, understand how sentence grammar and mechanics and apply the knowledge in writing their assignments. It is understood that for nurses, communication is of the essence and for this reason, every student should learn to communicate well in written documents. By clicking on various links that offer aid on my weak areas of writing, I have been able to follow direction, learn and has become knowledgeable.
Need a paper on the same topic?
We will write it for you from scratch!
Request Removal
If you are the original author of this essay and no longer wish to have it published on the SpeedyPaper website, please click below to request its removal: