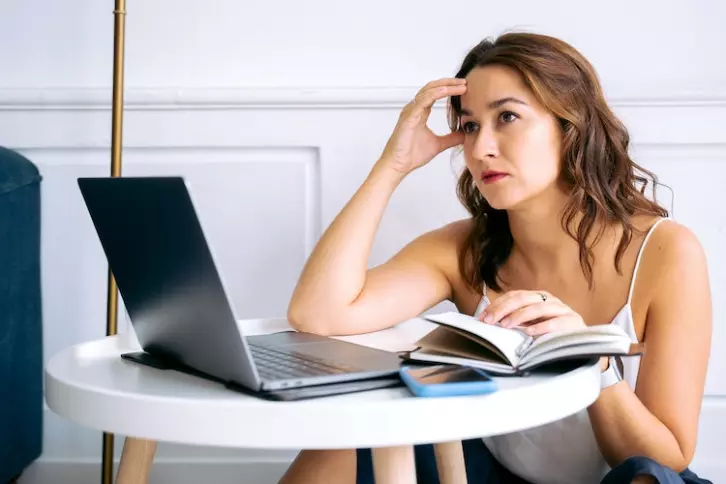 Find 101 narrative essay topics
When you need to write a narrative essay, it seems like you got your winning ticket. It is probably one of the simplest tasks that your teacher or professor can assign you. There are no strict requirements, the only thing that you need to fulfill is to create an interesting story which will capture the reader's attention from the first sentences. However, before you start writing, you need to select a good topic, and that is the rock on which the most of students split.
You may have dozens of good ideas in your head, but you can hardly shape any of them into a worthy topic. If you are experiencing such a situation, you may need some good examples of narrative essay topics. That's why we have prepared seven different lists of topics from simple to more complex ones. 
What is a narrative essay and why is it important for students?
A narrative essay is a form of storytelling where the author creates a vivid experience for the reader. Through this personal yet structured
narrative essay writing guide
, students express their thoughts, feelings, and experiences. They follow a defined framework that includes an introduction, plot, characters, setting, climax, and conclusion.
The narrative essay format, similar to
definition essay topics
, allows writers to think and speak about themselves. These essays help students hone their creative writing skills while teaching them to convey their experiences or anecdotes in an organized, logical manner.
What student qualities can such an essay boost?
Writing a narrative essay can significantly boost a variety of student qualities. First, it enhances creative thinking. A narrative essay forces students to think outside the box and write about real or imagined experiences. It's like
buying a speech
, but you're the speaker and writer, unfolding your tale.
Second, through these essays, students build their self-confidence. Much like using a "
rate my essay
" service, students can gauge their writing skills, understand their strengths, and identify areas for improvement. They learn to take pride in their unique perspectives and narratives.
Crucial things to remember
Writing a narrative essay entails a few crucial things. First, remember that you're telling a story. It should have a clear narrative flow, engaging characters, and a distinct climax. If you're stuck, use a tool like
SpeedyPaper
to assist with organization or proofreading. Second, it's essential to pick a topic that resonates with you. Knowing
how to choose an essay topic
can significantly influence the quality of your narrative. Remember, your experience and passion can breathe life into the story, making it more compelling for readers.
Get inspired by 100+ narrative essay topics
Choosing the topic is the first step to completing a narrative essay. Below, you'll find our list of over a hundred exciting narratives you can borrow, adapt, or alter to fit your assignment.
Personal narrative essay topics
My first summer job experience
The most crucial moment in my life
My superhero in a real life
How I manage conflict situations with other people
The most exciting trip in my life
An event that has changed my life principles
A person who influenced my music taste
The most embarrassing experience in my life
The most challenging episode of my life
A person who inspires me to struggle for more
The day when I have coped with my biggest fear
What makes me choose my future job
The most unexpected beginning of friendship that I know of
The first time I experienced racial discrimination
The day when I had to become a leader
Easy narrative essay topics
How modern technologies influence our behavior and hobbies
The role of faith in life
The way people demonstrate their disagreement to others
Impact of video games on children
How to earn money during the summer holidays
Is friendship between a man and a woman possible?
The best sport for teenagers
How fashion impacts people's habits
The best ways to solve a conflict
Why proper sleep is a must
How to reduce the level of stress during a day
How motivation affects the result
The best time-management guide
Do physical exercises have a positive impact on memory capacity?
Good narrative essay topics
Why do people like junk food?
What can hobbies say about a person's life principles?
Is nursing a science or an art?
The most dangerous profession in the world
How to react to criticism?
The role of books in the education process
Why do we need holidays?
How to survive the first day at college?
The difference between family and personal values
Why do children start doing drugs, smoking, and drinking?
The best place to live
Why should people obey laws
Is crying a sign of weakness?
Is it bad to be an introvert?
Literacy narrative essay topics
The future of the traditional English language
When do people realize you are not a kid anymore?
How to make a hard decision
How full is your glass?
Why do we need to leave a comfort zone?
How much time does a person need to relax?
Why are some people always unhappy
Do problems destroy us or help to become stronger?
Are modern children less religious than their parents?
The best role model to follow
Do apps help to save time or just waste it?
Is advice received on the Internet worth following?
Did social networks make our life better?
Can music be used as an effective method of concentration?
Does the theater have a future or will it be replaced by cinema and the Internet?
Descriptive narrative essay topics
The hardest ethical dilemma I've ever had
Is corporate culture important?
What attributes a perfect job must have
The idea for the best reality show that has never existed before
Does writing a diary help to view personal problems differently?
Can handwriting tell a lot about a person or it is just a myth?
How much do people need to read a day?
Why it is important to learn foreign languages
The best conversation I have ever had
Which is better, a private or a public school?
Do we need a new approach in education?
A teacher who inspires me to do my best
Is bullying still a problem today?
Is studying in college overestimated?
Narrative essay topics for high school students
Do immigrants have a positive or negative impact on a country?
Does traveling extend our perception of the world?
What does it mean to be a good leader?
How to cope with a depressive mood?
Is globalization a positive or a negative phenomenon?
How do food habits influence the state of health?
The benefits and harm of new technologies
The most difficult subject to study
Does homework help learning or makes students only more tired?
What is the best essay topic for high school students?
How to get the job of your dreams?
Is working in a big company better than in a small one?
How to choose a career path?
Do we need friends?
Narrative essay topics for college students
How to prepare for finals
How the level of responsibility changes during life
Why do we need to learn history?
Does dignity mean no more than respect for a person's autonomy?
Is a drug-addiction a social problem or a personal choice?
What measures a company may apply to avoid violence in the workplace
Why do the arranged marriages exist in the modern world?
The causes and consequences of a greenhouse effect
Why do people fight?
Why do people move to live in other countries?
Will electric cars replace the petrol ones?
What is necessary to eat during a day?
Is terrorism a main problem of the 21 century?
What conversation would you like to have with the President?
Does extraterrestrial life exist?
If you want to get more examples of narrative essay topics, sign up for our newsletter. We will regularly send you lots of new topics so you will never lack fresh ideas.