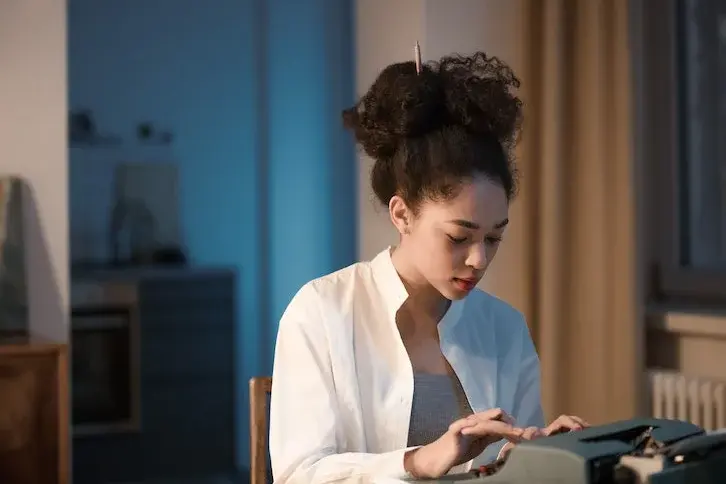 How to write a cause and effect essay: guide, topics, and samples
Have you ever wondered why some things happen? What was the premise which led to such an outcome? Nothing happens without reason, and there is always a link which unites the events that consequently shape into something that you see today. Teachers and professors like giving tasks where one should analyze a situation, phenomenon, or a particular case to define the reasons and effects these reasons have. Some students cope with this academic challenge in the blink of an eye, while others require assistance from an paper helper to get back on track. Lots of students are continuously searching for a trustworthy, reliable, and quick essay writing service that will guarantee timely and top-quality completion of the daunting project. 
Such an assignment may look a bit difficult, but only for those who lack good cause and effect essay ideas or doesn't know where to begin. The right decision will be to find a good explanation to have a clear understanding of what you are dealing with. After that, it will be much easier to select a topic that will be interesting to you.
Wat is a cause and effect essay?
A cause and effect essay falls within the expository genre. The cause and effect essay definition implies that it should provide impersonal, objective, and factual information to educate the reader. The goal of the paper is to share data on the sources or roots of the issues and provide a detailed depiction of the consequences. For instance, an essay on the causes and effects of sleep deprivation among college students may cover the abundance of homework, active social life, and poor time-management skills among the reasons. And the consequences could comprise physical and mental health deterioration and slipping grades.
The cause and effect essay format is suitable for most classes, topics, and years. And while the structure may seem straightforward at first glance, without a careful plan, your paper may turn into a jumbled mess. To keep it streamlined and logical, let's go over the most effective outline options.
Why should students write such essays?
Students should write cause-and-effect essays to develop critical thinking skills, foster understanding of complex systems, and enhance written communication skills. These essays enable students to analyze cause and effect essay topics in-depth, encouraging them to explore possible ramifications and understand the intricacies involved.
They not only get to discover patterns but also perceive the ripple effects that one event can have on another. Furthermore, it reduces the need for external assistance such as "
rewrite my paper for me
," as students gain mastery in crafting coherent, clear, and persuasive essays on their own.
What's the best cause and effect essay outline?
Building a strong outline is key to writing a good cause and effect essay. And you need to do it before you start writing to save time and avoid unnecessary rewrites when you realize your narrative doesn't make sense.
Although the typical cause and effect essay outline includes the same three parts as any other essay (introduction, body, conclusion), the specifics may differ depending on
Word count requirements
The number of causes
The number of effects
The relationship between causes and effects
The basic outline will look like this:
Introduction

Hook
Background info
Thesis statement

Body

Paragraph 1

Topic sentence
Reference data
Analysis
Transition

Paragraph 2

Topic sentence
Reference data
Analysis
Transition

Paragraph 3

Topic sentence
Reference data
Analysis
Transition

Conclusion

Summary of the main points
Reiteration of the thesis statement
Final thoughts
Cause and effect essay introduction
The opening paragraphs in the cause and effect essay structure should include three major points. First, grab the reader's attention with a hook, such as a quote, statistic, or question. Next, provide your reasoning for choosing the topic or share the background information the audience will need to understand your narrative. Finally, include a thesis statement. In a cause and effect essay, it should read like a one-sentence summary of all the core reasons and consequences. 
Tip from SpeedyPaper:
Your introduction can take up 5% to 15% of the essay length. So for a 4-page paper, your first passage should be 100 to 150 words long.
Cause and effect essay body paragraphs
Most students struggle with the cause and effect essay body paragraph order because they can't find a clear and logical way to combine multiple reasons and effects. The best order depends on what you discover during research. Below, you'll find a few options, depending on the number of causes and effects you come up with.
Para
graph
One cause with multiple effects
One effect with multiple causes
Limited number of causes and effects
Limited number of causes and effects
Multiple unrelated cause and effect pairs
1
Cause
Cause 1
Cause 1
Cause 1
Cause 1 + effect 1
2
Effect 1
Cause 2
Effect 1
Cause 2
Cause 2 + effect 2
3
Effect 2
Cause 3
Cause 2
Effect 1
Cause 3 + effect 3
4
Effect 3
Compound causes
Effect 2
Effect 2
Cause 4 + effect 4
5
Compound effect
Effect
Relationship between causes and effects
Relationship between causes and effects
Relationship between causes and effects
Tip from SpeedyPaper:
If you're a visual learner, write each cause and effect on a separate post-it note or card and shuffle them around until the order makes sense.
Regardless of the cause and effect essay layout you choose, each paragraph should open with a topic sentence that covers the cause, effect, or their combination you'll discuss within the passage. Next, introduce reference data and evidence to support the topic sentence and provide your analysis of the source information. Round up each passage with a transition to tie it to the following paragraph.
Cause and effect essay conclusion
Considering cause and effect essays aren't meant to argue the point or convince the reader, the final passage should be a summary of the major points tied to the thesis statement from the introduction. You can also include a parting thought about the significance of the topic, its intended audience and use, or potential for further study.
Tip from SpeedyPaper:
Do not include new causes and effects in the conclusion. If you feel they are important enough, list them in the final paragraph before the conclusion without going into detail.
How to write a cause and effect essay?
There's no right or wrong way to deal with writing assignments. But if you're still wary and unsure of how to write a cause and effect essay, you can follow our step-by-step plan to get from a blank page to a finished essay quickly and without a fuss.
1. Brainstorm the topic
If you don't know where to begin, start with our collection of topics and go from there. You can also look into the assigned reading list and related publications. And once you have a couple of ideas in mind, present them to your professor and ask for their recommendation on the best choice. This way, you'll be sure your topic is suitable for the assignment and catch your instructor's attention.
2. Create an outline
As we've established, a clear structure can make or break cause and effect essays. Look at the information you've gleaned from your research and break it into smaller chunks within the causes and effects categories. Pick the most prominent reasons and consequences, and consider their numbers and relationships between them. After that, choose an appropriate body layout from the options we provide.
3. Compose a thesis statement
Think of it as a trial run for your essay outline. If all your causes and effects are in order, it should be easy to put them together in a sentence. And if it doesn't make sense, you're doing something wrong and should probably revisit your essay plan. Ideally, all the major reasons and consequences should fit within a thesis statement to provide an overview of the paper and prepare the reader for what's to come. Although you should always craft a thesis statement before writing, remember to revisit it after the paper is finished and revise it to fit your narrative better.
4. Write the body paragraphs
Starting with an introduction is a common mistake that leads many students to procrastination and missed deadlines. Try completing the body paragraphs first. It should be easier, as you already have all the necessary reference data and a clear plan. So all you need to do is put them together, mixing in your analysis. With body paragraphs in place, complete the conclusion and finally circle back to develop a compelling and exciting introduction. It should be much easier than starting with a blank page.
5. Revise and edit the first draft
Do not submit your first cause and effect essay draft. It's the fastest way of getting a disappointing grade after putting in all that effort. Instead, take a short break and return to the paper to go over it with a critical eye. Does the layout make sense? Do the causes seem valid? Is there enough analysis to tie the facts together? If something seems weird, awkward, or redundant, delete or replace it. If possible, exchange papers with a classmate or a friend to provide mutual feedback. 
Tip from SpeedyPaper:
Use Grammarly, Hemingway Editor, prowritingaid, and other professional software to catch mistakes and improve your writing style.
6. Format the final draft
After you're 100% finished editing and proofreading the paper, make it look pretty. Check the assignment requirements to find the necessary formatting and citation style. Implement typeface, font size, margin, and heading requirements. And pay special attention to in-text citations and the reference list. Even if you use automatic citation generators, double-check every entry to ensure it's properly formatted and fits smoothly into your paper. While it may seem like a waste of time, proper formatting is key to making a good first impression, so do not skip this step.
Cause and effect essay outline template
Once again, there is no specific structure but only some tips that may help you to cope with your task. Divide your assignment into three parts. In the introduction, write about 7-10 sentences and do not forget about a thesis statement. A body may consist of 3 or more paragraphs depending on the number of reasons that you are going to list. A wise decision will be to write about each new idea in a new paragraph. And in the end, provide a concluding paragraph which is about the same length as your introduction.
For those of you who, for some reason, experience difficulties or simply can't find enough time to generate a topic on their own, there is something that will help you. Below you will find 40 cause and effect essay examples. They are divided into subcategories so that you could easily look through the ideas which you are interested in.
Thought-provoking cause and effect essay topics
Why do women choose feminism?
How does parents' divorce affect children?
Why do modern technologies make people unhappier?
Does religion today have the same meaning as it did 50 years ago?
Why are people so concerned about global warming?
How would life on earth change after people start colonizing other planets?
Cause and effect essay topics for college students
Huge amount of homeless people is the result of low morale
How stress impacts our life expectancy
The way globalization affects culture
Can distance be a reason to end friendship?
Reality shows have a negative effect on the perception of healthy relationships between people
The implementation of games into the education process makes students more interested in the study
Why were not all slaves happy to get freedom?
Movies create stereotypes about relationships
Current cause and effect essay topics
The sedentary of work leads to obesity among office employees
Cheating at school is the result of low confidence in personal knowledge
Modern gadgets exhaust people and make them more tired
Spending a week in another country makes people look differently at their way of life
Homeschooling leads to poor communication skills
Why do people divorce despite having had a happy marriage?
Why do people become homeless?
Fun cause and effect essay topics about sports
Regular workouts improve the immune system
Physical exercises help to reduce stress
How sport can make children cmarter
The effects of sport on children's development
The effects of the fitness industry on beauty standards
How can sport change a player's life?
Can too much workout be a problem?
How to use cause and effect essay examples?
Below, you'll find a few excellent samples of cause and effect expository writing from the SpeedyPaper library. Use them to get into the writing mindset and get over your writer's block. Consider the structure and writing style, keep an eye out for clever word choice and transitions, etc.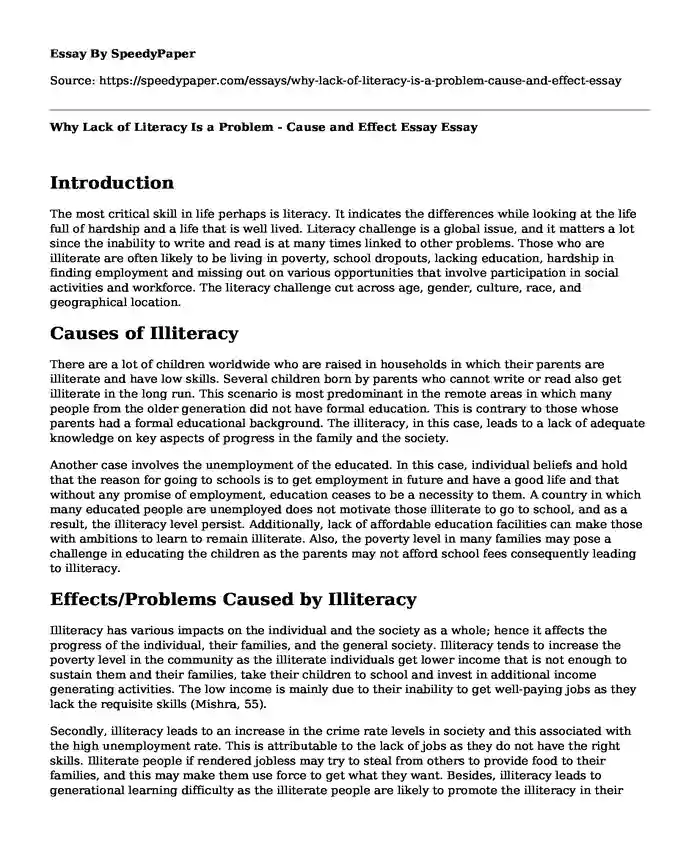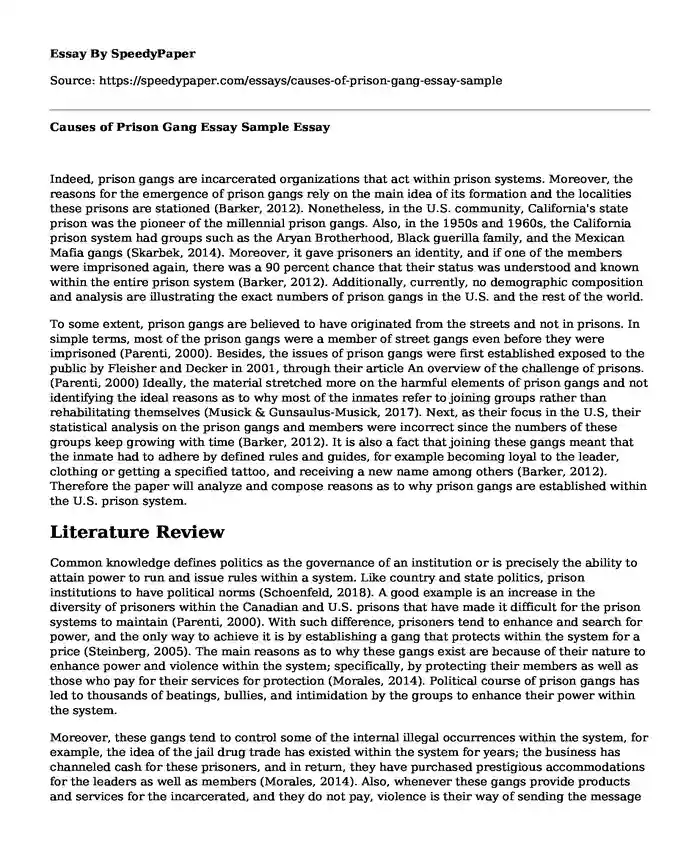 And if our example of a cause and effect essay fits your assignment perfectly, feel free to use it as a template for rewriting or adaptation. Besides, you can also get one of the SpeedyPaper writers to craft a similar but unique piece for you. Just share the link to the sample you like in the order form, and you'll get an original version for submission asap.
Conclusion
Use our guide on how to write a cause and effect essay to find the perfect topic for your assignment, craft a logical outline, and get inspired by sample papers by your fellow students. You can also check out our blog for more helpful guides on how to write a descriptive essay and other assignments. 
And if you need more help dealing with your paper, let us know. SpeedyPaper experts can take over any task and get it done for you in no time.