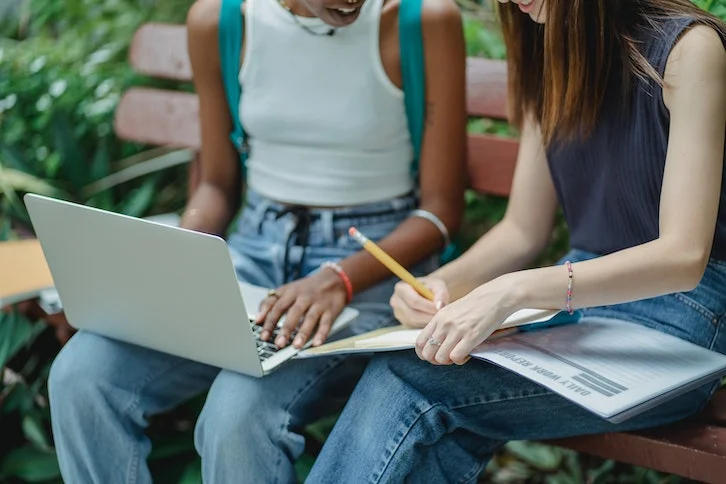 Proposal essay topics: 80 ideas for your inspiration
Proposal essays are complex enough without needing to come up with an original idea. Considering the near-endless options, having the freedom to choose the topic often becomes a burden rather than a blessing. To make this task easier, we won't go into the mechanics of how to choose a topic for an essay. Instead, we'll let you pick and choose the best ideas our writing experts developed for your inspiration.
Get inspired by our hand-picked proposal essay topics
Our blog hosts lots of helpful resources for students, including argumentative and exemplification essay topics, but this time, we decided to tackle proposal essays. As usual, we split ideas generated by our writers into several categories to speed up your search, and we encourage you to experiment with different titles, twisting them into new shapes until they fit your assignment parameters.
Besides, if you need a quick reminder on how to deal with this particular assignment, check out our proposal essay writing guide to brush up on its structure and other specifics. But if you'd rather pay for research papers and proposal essays, you're welcome to use our order form to outsource this and other assignments to professional academics.
Good topics for a proposal essay
Of course, good is a relative term. Your professor may have a completely different idea from yours when it comes to exciting issues for research. Still, we tried to come up with solid ideas that should appease even demanding instructors, though we urge you to get their approval before committing to any of the topics below. And remember to tweak them to better align with your class and syllabus.
The implications of space tourism and travel popularization for environment and safety.
Proposals for reducing the cost of healthcare and implementing affordable medical insurance plans.
Implementing AI-based environmental monitoring for reducing pollution and mitigating the effects of climate change.
Inclusive education implementation to address the needs of children with disabilities.
The evolving effects of online content and social media on the self-image and identity of schoolchildren.
Implementing lean project management practices in an educational environment to accelerate positive changes.
The potential of digital literacy programs for schoolchildren and elderly citizens.
Assessing potential risks and developing ethical and moral guidelines for future AI development.
The potential of implementing personalized lesson plans and education trajectories for K-12 students.
The impact corruption and bribes have on sports games' outcomes and overall perception of the industry.
Relevant proposal essay topics for college students
There are plenty of safe proposal essay topics for you to choose from in the category above, but this block deals with the most pressing issues we're facing today. Some of them may seem a bit intimidating, as reference materials can be scarce. But if you decide to brave one of these ideas, your paper will definitely stand out among your classmates and earn your professor's attention and approval.
Analyzing the benefits and drawbacks of launching and sustaining manufacturing facilities in orbit.
The possibility of using social media to reduce screen addiction among people of different age groups.
The risks and opportunities inherent in AI-assisted medical and drug discovery research.
Developing self-regulated anti-bullying programs and policies in schools and colleges.
Addressing the aging population's needs or enhanced medical care through education.
The value of implementing data analytics for informed decision-making in business scenarios.
Assessing the risks of reducing freshwater reserves and implementing sustainability measures.
Developing and implementing active citizenship programs to enhance civic engagement.
The impact of college sports teams' success on other students, campus security, and school prestige.
Comprehensive environmental sustainability education programs for schools and workplaces.
Easy proposal essay topics
Sometimes, you're so overwhelmed by the number of assignments that all you want is a fast and easy fix. That's when our proposal essay topics will come in handy. Most of them should be relatively familiar to you and quite well-researched. So, you will need half the time to find relevant sources and outlining will almost take care of itself. Give these a try when you're short on time:
Assessment of electric vehicles' long-term sustainability for personal use and public transportation.
Addressing social media addiction among children and adolescents through alternative offline activities.
A study of standardized test anxiety among students and methods for reducing it.
Analyzing the effectiveness of switching from traditional to biodegradable plastics.
Aligning marketing and sales strategies to increase the business' revenue stream.
Implementing hands-on learning and internship programs in middle and high schools to promote comprehension.
Evaluating the negative impact of space debris on the current and future scientific exploration.
Initiatives for addressing the substance abuse and opioid epidemic within the US.
An overview of effective methods of identifying performance-enhancing drugs among athletes.
Adding student-led projects to the school curriculum to reap the benefits of self-directed learning.
Interesting proposal essay topics
Whereas easy ideas may sound familiar because you already know so much about them, you probably don't need to research much; interesting proposal essay topics are much more exciting. They are designed to make you curious about the hottest issues and encourage you to learn more than you ever wanted about them before working on your paper. Check out our suggestions below if you want to impress your professor with your fresh take.
Assessing the effectiveness of renewable energy sources research funding.
The relationship between hashtags, public discourse, opinion, and perception of current problems.
Strategies for popularizing STEM education in middle and high schools in the US.
Analyzing the ethical implications of using genetically engineered seeds in agriculture.
Suggestions for reducing medical waste to enhance medical facilities' environmental sustainability.
An overview of the current research on climate change mitigation technologies and solutions.
Analyzing the potential of additional technology integration in classroom environments.
Evaluating the risks and benefits of outsourcing to reduce operational costs of local businesses.
Proposing esports and gaming as alternatives to traditional physical education in schools.
Developing an inclusive curriculum to promote cultural diversity among students.
Social media proposal essay topics
It's been less than 30 years since the first introduction of social media, but we cannot imagine our lives without daily scrolling through our feeds, for better or worse. Whether you love Instagram, hate Facebook, or can't spend an hour without checking Tumblr, researching social media and writing a paper about them can be an exciting endeavor. And if you don't know where to begin, check out the proposal essay topics our academic experts crafted for your use:
Analyzing the impact of social media recommendation algorithms on public opinion and discourse.
Harnessing the viral power of hashtags and memes based on Barbenheimer's success.
Ethical implications of user content copyright and privacy protection on social media
Implementing social media marketing and outreach campaigns to boost e-commerce revenue.
The potential of using social media platforms for nonprofit organization's fundraising and awareness programs.
An overview of approaches to instill social media civility and stop cyberbullying.
The implementation of social media platforms in election campaigns and social engineering.
Using social media to engage with fans and promote entertainment content.
The efficiency of reputation management and crisis communication through social media platforms.
Assessing the timeframe and budget of building an engaged social media community.
Business proposal essay topics
You don't need an MBA to be interested in running a small company or building a startup with unicorn aspirations. Understanding how the business world operates and which global and local factors can affect its smooth running is important, even if you have no desire to become an overworked CEO. Consider some of the proposal essay topics on our list if you want to research a business angle in any of your classes.
The most effective ROI metrics for analyzing social media marketing campaigns across different industries.
Developing a robust business continuity plan for addressing supply chain disruptions caused by pandemics.
Implementing workplace employee retention programs to reduce workforce turnover and boost productivity.
Opportunities and risks of implementing AI automation in the workplace in customer-facing scenarios.
Analyzing the productivity of on-site and remote work for office employees.
Assessing investment needs for expanding the business to new markets across the border.
Evaluation of human resources and investment necessary for implementing cybersecurity for customer privacy protection.
E-commerce integration for expanding business market reach for incumbent businesses.
Overview of budgeting and other financial management practices for ensuring business sustainability.
The benefits and drawbacks of implementing a customer loyalty program for online and offline businesses.
Sports proposal essay ideas
Most students have a love-hate relationship with sports. You may not be a part of the football or softball team, but you probably love the feeling of elation and belonging of rooting for your favorite athletes. Moreover, there's a whole industry behind the uniforms, arenas, and performances. Check out the proposal essay topics in this category if you're excited to dive deeper into the intricacies of the sports world.
Suggesting improvement strategies for enhancing students' experience in school sports facilities.
Analyzing the benefits and drawbacks of sports scholarship programs in small colleges.
Implementing a comprehensive and foolproof anti-doping assessment across different sports disciplines.
An overview of adaptive sports opportunities for engaging disabled athletes.
Developing a campaign promoting gaming and esports as recognized sports.
Assessing athletes' needs for developing mental healthcare problems and addressing their specific needs.
Analysis of anti-discrimination policies necessary to combat bigotry in college and professional sports.
The impact of illegal gambling on college and professional-level athletes' careers.
Evaluating the safety of sports facilities for schoolchildren to promote their protection.
Improving physical education curriculum to reduce negative perceptions among the students.
Healthcare proposal essay topics
You don't have to be a pre-med or nursing student to be interested in healthcare. After all, sooner or later, all of us make use of the existing healthcare system with its multiple flaws. Whether you want to learn more about where it went wrong or have a decisive plan on how to make things better, check out the proposal essay topics below. Some of them might inspire you to research problems and suggest solutions that are a long time coming.
Suggestions for implementing mental wellness programs in small local communities.
Promoting healthy lifestyle choices and preventative healthcare to reduce the medical facility strain.
Strategies for reducing health risks for college and professional athletes engaged in contact sports.
Addressing the growing need for healthcare and nursing professionals during the pandemic.
Assessing the effectiveness of international healthcare cooperation and standardization.
The efficiency of healthcare and self-care promotion through social media platforms.
Recommendations for implementing medical first aid training in high schools and colleges.
Implementing nutrition and healthcare education to combat childhood obesity.
The effectiveness of implementing an employee wellness program for enhancing productivity and engagement.
An overview of inclusive medical care practices to enhance healthcare within the LGBTQ+ community.
Need more help with proposal essay writing?
We tried to cover all bases with this list of topic ideas, but choosing an interesting and relevant issue is merely the first step on the way to completing your assignment. Next, you'll need to do some research, cobble together an outline, and fill it in before editing and proofreading. In case it all feels like too much work in too little time, get professional research paper help from SpeedyPaper. Our paper writer can come up with a unique topic and finish your assignment in record time, boosting your chances of scoring a high grade. Head straight for the order form, or contact our support team if you have any questions.