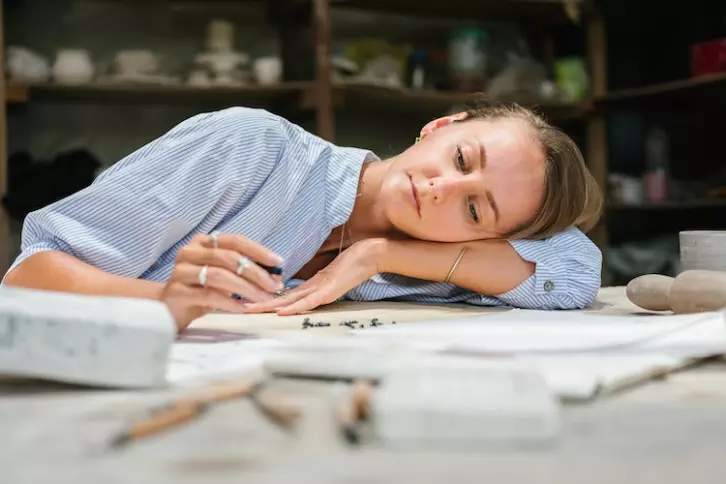 Crafting an essay on SpongeBob: a procrastination episode
SpongeBob SquarePants is an iconic animated TV series beloved by high school and college students around the world. It's funny, entertaining and sometimes educational. "Procrastination" is an episode in season 2 of the show that is particularly interesting for students who put crafting their papers on a waiting list and then search for a fast online essay writing service to get the tasks done. Let's once again watch SpongeBob writing an essay and take note of his avoidance techniques and learn how to beat the habit of leaving work for another day SquarePants style.
Get rid of distractions
When you remember your classic SpongeBob, the essay he is assigned is an 800-word paper on stoplights. He goes home and tries to concentrate. However, his friends are outside and try to disrupt SpongeBob writing essay efforts at work. You must have found yourself in a similar situation dozens of times. The moment you sit down to start reading or writing, your roommate decides to invite you out for drinks, or your significant other wants to come over and cuddle.
These distractions will continue to plague you until you set firm boundaries. Explain that you need to get the work done and will gladly spend time with your friends once you are finished. Ask them to leave you be, as you will be able to complete the homework much quicker without distractions. Use your favorite SpongeBob essay meme as a "Do Not Disturb" sign.
Provide specific examples
When embarking on crafting an essay on the beloved animated series SpongeBob, the "Procrastination" episode is an excellent starting point. Before we dive in, let's address a common concern that many students share – who will do my assignment? Rest assured, many resources help you with your academic writing, and it's acceptable to seek paper help when needed.
This episode is a goldmine of insights into how procrastination affects us. SpongeBob procrastinates on writing an essay for his boating school, leading to various hilarious yet educational scenarios that most students can relate to. The analysis of this episode could form an interesting college essay example about overcoming procrastination and time management.
Use
college essay examples
. Consider the scene where SpongeBob is seemingly doing everything but his assignment. From cleaning his kitchen to feeding his pet snail, Gary, SpongeBob successfully diverts his attention from the task. This example can be a great point of discussion in your essay about the human tendency to distract ourselves when faced with challenging tasks.
If you're unsure about structuring your essay, don't hesitate to seek a
college paper writing helper
. They can guide you through the process and help polish your paper, ensuring it shines. There's no shame in asking for help!
Forget about waiting for inspiration
SpongeBob essay writing episode went on to show him trying to get into the appropriate mood for homework. He fed Gary, exercised and even cleaned the kitchen, but the inspiration never came. If you repeat SpongeBob's mistake, you will never be able to start writing and will search for urgent quick essay help in the nick of time.
There is no use waiting for the muse to come. Instead, start writing, and the mood will follow. Use the two-minute rule. Write something for your essay for at least two minutes, and when the time is out, you won't be able to tear yourself away. It also helps to start from creating an outline and writing the easiest or the most exciting sections first.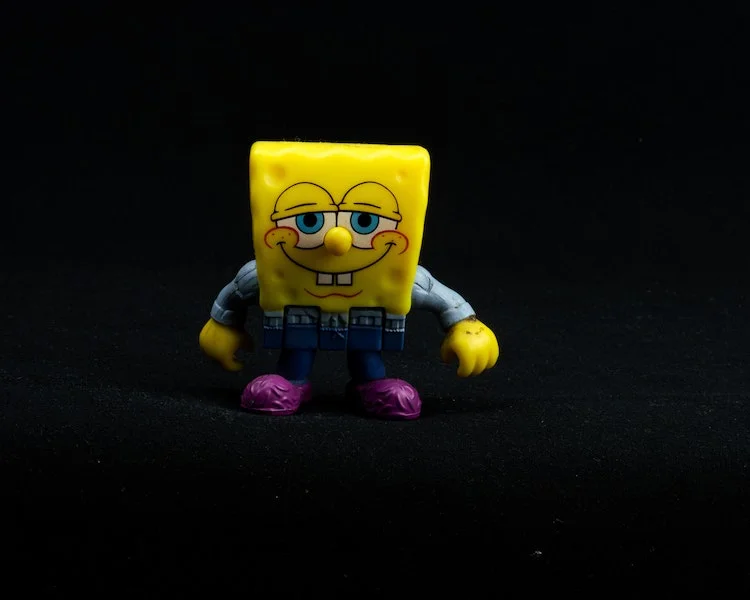 Stop pretending to be busy
SpongeBob writing essay efforts are also disrupted by his busywork. It is another form of procrastination that is much less apparent, and, therefore, much more dangerous. We often think of procrastination as laziness or doing nothing. But procrastination can take on the form of busywork. When you convince yourself that there are too many things that need your attention, you feel more comfortable. You are not doing homework because these are more important things to be done.
To fight this form of procrastination, use the prioritized to-do list. Add notes about the priority and urgency of each task on the list. Start with the most urgent and essential issues, then go on to important, yet non-urgent tasks. Unimportant and non-urgent issues can wait for you to complete homework.
Set a time limit on pre-writing
Before writing the essay, SpongeBob spent a lot of time getting ready. While sometimes pre-writing is required, especially if you have to submit a research paper or a case study, for many students preparations turn into yet another form of busywork. Perfectionists are particularly susceptible to this procrastination trap. They can endlessly sort their pens by color and rearrange their notes until the end of time.
Remember, that your instructors do not care for your pre-writing process, they require you to produce results. You have to submit an essay, not a photo of your immaculately organized desk or a stack of notes. To control the urge to prolong pre-writing preparations, set a limited amount of time for getting ready to write. Allow yourself to indulge your inner perfectionist for 30 minutes or so, but after the time is up, sit down and start writing, even if you feel like there are still some things you need to do first.
Leave no room for excuses
SpongeBob proves that finding excuses to avoid working is easier than finding reasons to do the job. For SpongeBob, the essay is less important than a conversation with a mailman or a late-night call to his friend. He is desperate to get away from the desk and the looming deadline.
If you are susceptible to this procrastination technique, be extra vigilant. The moment you start justifying your laziness, shake yourself and remember that excuses won't write an essay for you. And the professor will not give you any slack because your hard drive has already "crashed" a couple of times this semester.
Respect the deadline but do not hurry
In "Procrastination", SpongeBob awakens from his dream and has only 5 minutes before class to complete his essay. For SpongeBob, the essay font, structure, and logic fall into place in just a few seconds. However, in the end, his hard work goes unappreciated, but even if he had managed to submit his writing, he would hardly have gotten an A. In real life students tend to rush through the assignments after leaving them for the last moment. However, only select few can produce quality writing deserving of the highest grades in a short span of time. Many get low grades and become discouraged, and after that, there is no escaping the vicious circle of dashed expectations and procrastination.
Try setting interim deadlines for yourself. If you have to submit an essay in a week, set a deadline for tomorrow. Write the paper and fix another deadline for the next day to go through it again and edit the first draft. This way you can still rush through the writing process, but at least you will have the time for proofreading and editing.
SpongeBob essay episode can open your eyes to the many traps procrastination sets to distract you from getting results. Watch a classic rerun, and use our advice to avoid repeating SpongeBob essay writing mistakes and low grades. You can even use your newfound knowledge to write the SpongeBob essay on the best way to beat procrastination. And we know you will be able to start writing this SpongeBob essay the moment you set your mind on it!