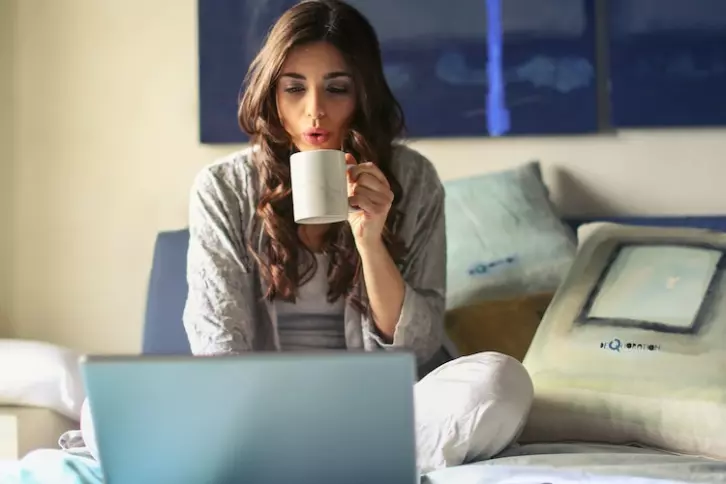 College essay examples: good samples to choose from
TABLE OF CONTENTS
How reliable essay examples can boost your writing
Imagine if you had a friend who's an expert in academic writing, someone you could turn to when you're stuck with a college essay. You'd want to learn from them, right? Well, this is where good essay examples come into play. They can act as this experienced friend, offering guidance when you feel lost.
The value of an essay example lies in its ability to show you the structure, tone, and format required for your paper. Say you're struggling with understanding the difference between research paper and essay assignments, a common difficulty for many students. A solid essay example can help demystify this difference, offering insights into how each type of paper should be approached and structured.
However, even with great examples, writing assignments can be challenging, especially when juggling multiple tasks simultaneously. That's where services like a
cheap assignment writing service
can help. They can offer support in the form of
help with paper writing
or help with dissertation writing, taking some of the load off your shoulders while ensuring your assignments are up to par. Therefore, with a blend of reliable essay examples and accessible writing services, academic writing doesn't have to be daunting.
The best way to learn how to write a good essay for your college application is to read the examples of students who know how to do them correctly. If you are not ready to ask for professional
paper assistance
and get the top-quality essay delivered on time, you should stick to certain rules and specifications. The following examples provided by college students will assist you to understand what to write in a personal statement essay and what paper structure is the best for this purpose. Learn how to write this type of essay using these students' examples as a guide. There is nothing wrong with getting
paper help online
if the nuances of composing your paper have slipped your mind.
*
The author's style has been preserved in the works and they are admission essays samples. We strongly advise against submitting them as your own admission essays.
"Why Australia is the best place to study" college essay example #1
Australia is among the very few countries that stand out as the most popular destinations with international students. Not only is the country's education system excellent, but the people are also friendly, and nature is laid back and stable. Graduates from Australian institutions of higher learning are highly sought after because of the strong global reputation of Australia's education system, a fact that has always motivated me to study in the country.

Having already completed my undergraduate studies, I believe Australia is the perfect destination to pursue my postgraduate studies. The country's student population is diverse, meaning that I will be able to freely interact with others from different cultural backgrounds and learn from them. The Australia's economic and social environment is very stable, implying that students are able to pursue their education freely and comfortably without fear of socio-economic disruptions. I am in a strong financial position, meaning that I will not have to apply for a scholarship or do part-time jobs. My choice of Australia is also motivated by the fact that its institutions of higher education have a variety of post-graduate programs on offer, implying that it is easy for international students to identify the fields as well as universities that best fit them.

Getting my post-graduate degree from an Australian university will make me more competitive at the global level of the job market. My intentions are to stay in the country only for the period of studying there after which I will make a decision on where to further pursue my career. I would love to work in Australia, but this would be on a legal work permit and only after I have completed the post-graduate program.


"The reasons I decided to become a nurse" college essay example #2
I believe that Nursing is much more than merely a calling for me. Since I was a small boy, the passion for joining the nursing profession always cringed in my mind and desires. As a young boy, I loved caring and interacting with people in need. I liked visiting people in nursing homes and hospitals just to offer any help that I could. The care, attention, and love that I gave the sick and those in need of help was unconditional and came from the bottom of my heart. I remember that my relatives and friends used to call me Nurse, a name that I have maintained even today. This passion to offer care and help to others still burns in me. To date, I have more than six years of nursing profession experience, three of which I have spent in the neurosurgical ICU. I am a licensed RN with certifications in CCRN and TNCC. My professional experience, most of which I gained as a nurse in a level 1 trauma center, improved my desire of gaining more skills in the field. Particularly, the experience of participating in the ICU and interacting with the certified CRNAs increased my passion to become one. The specific experience gained while serving as a nurse include vasoactive drips, mechanical ventilation, cardiac assist devices, and invasive hemodynamic monitoring. I completed by Bachelors degree in Nursing after four years of active study and achieved an encouraging and a far above average GPA. I also have exceeded the required GRE score for the CRNA program in TCU.

I realized that developing myself by pursuing an Anesthesiology program in Texas Christian University (TCU) would be a perfect boost to my professional goal of becoming a CRNA. As a nurse in the level 1 trauma center, I had a number of experiences that boosted my passion to become a CRNA. I remember that one of the specific cases that boosted my strength and desire of becoming a CRNA, was one involving a young male suffering from massive polytrauma requiring ECMO (Extracorporeal Membrane Oxygenation). Despite the complication of the situation, I was actively involved in his care and treatment. I interacted with the OR and the Perfusionist several times and occasions during the clients treatment and care. The experience as a nurse has, therefore, added a significant quantity of knowledge and experience adding to the one learnt during my four year undergraduate studies and previous years. Nonetheless, the lifetime passion of caring and helping others is still fresh and more fervent in my mind, which is why I have the enthusiasm of becoming a CRNA so that I can meet my longtime goal.

I believe that getting an opportunity to pursue my professional goal in TCU would be of great benefit to me. TCU has been recommended by several CRNAs, particularly those I have interacted and worked with, especially on its professional staff and reputation. I feel and understand that TCU is the perfect place that can equip me with the required knowledge and expertise in perfecting my skills as well as improving my professionalism. Moreover, I believe that pursuing CRNA program in TCU would help me achieve the confidence and knowledge that I can use to perfect the long started journey of becoming a specialized, professional, and ethical nurse.

I would be privileged to get an opportunity to get an opportunity of pursuing an Anesthesiology program in Texas Christian University (TCU). Therefore, I look forward to your consideration in offering me the long awaited opportunity to enable meet my lifetime goal. Thank you for your consideration.


"The importance of leadership for my career" college essay example #3
I am writing to request readmission to the Department of Agricultural Leadership, Education, and Communications at Texas A&M University to continue my Master's Degree in Leadership Education. I would like to ask you to reinstate me to my prior position during the coming semester to allow me complete the course.

I confess that I went through some challenging situations for various reasons when I last attended the university in 2010. The situations I went through forced me to put my academics on hold to allow me to concentrate effectively on the tasks that lied ahead of me. I do not wish to excuse my leaving school, but I want to explain the situations. I was not aware that when I took a job with BP in Mexican Gulf, I would be required to travel a lot. Secondly, I encountered a terminal illness of an immediate family member, which further complicated my learning situation. While at school, I used to be distracted by the situation going on at home, hence posing challenges for me when trying to focus on my schoolwork. I was left with insufficient time to concentrate on my studies. Therefore, based on the tough situations I was going through at the time, I decided to put my education endeavors on hold to concentrate on the pressing issues.

I have a deep appreciation and love for Texas A&M University based on its capacity to transform individuals to good and capable leaders and professionals who are capable of coping with the presently competitive workplace. Once I graduate from the university, I believe the Master's Degree in Leadership Education will help me excel in my oil and gas industry career, especially in my leadership position in Project Controls. Since I have been working as a Project Controls Leader at Prudhoe Bay, Alaska, I believe the degree will provide me with numerous opportunities for becoming an effective leader in managing projects more efficiently and allow me to make significant transformations in the oil industry.

A career in leadership plays an essential role in the oil and gas sector. The oil industry is highly competitive and demands creativity and innovation to excel. Hence, by being reinstated to Texas A&M University, I will lay considerable emphasis on schoolwork, manage my time in a wise manner, and devote fewer hours to work. I have also consulted my advisor, and I will follow his advice on how to balance between school hours and work. Therefore, as I have only nine hours remaining to complete the course, I would wish to request an opportunity to complete it online. The opportunity will be more appropriate since I will manage to complete my course more conveniently without any major distractions in the workplace.

Please understand that my putting school on hold does not mean that I do not appreciate the education. In fact, I believe that the course I enrolled for at the University has the capacity of allowing me to excel in my future career as a leader, especially in project controls, which I have gained tremendous experience in while at the workplace. I look forward to getting a second chance to prove my worth at the institution and commitment to succeed in life. Thank you for considering the readmission request.


"Why learning biology is so important to me" college essay example #4
My whole life, I have always been fascinated with nature and the need to gain perfect understanding of the natural world has always driven me all through the childhood. Science is a diverse discipline and has a variety of contentious issues revolving around what makes living things unique. The curiosity gave rise to an ardent urge within me to find ways to enhance sustainability in the subject. With education and understanding the values of the environment, humanity can adopt mechanisms to conserve the environs and ensure sustainability.

As a child, I was involved in numerous nature walks and I observed many exotic plants and animals. Each time I went out I would come back with small animals, insects or birds for study purposes. The studies sharpened my skills in research. Curiosity, as well as enthusiasm, have been my greatest pillars in being consistent in Microbiology research and practice over the years.

My primary school built a need to manage time in me, as well as planning and coordination which were the pillars of my institution. The lessons made me grow focusing on maximum quality while on any tasks.

Why do you like biology

My favourite high school subject was Biology, and moments in the laboratory were my best. I also enjoyed Mathematics and Chemistry. In high school, I developed my technical skills, especially in the laboratory and in field research. Our laboratories were well equipped, and some technicians engaged me in biotechnology. I acquired the first-hand experience in dissection and analysis of animal bodies. I continued my research in microbiology during free time, and sharpened my skills in data analysis in the process.

My continued interest in the discipline inspired me to take to a course in the field of Biotechnology, and further studies at the Dolphin Institute of Biomedical and Natural Science – Dehradun in Uttrakhand, India. I then proceeded to pursue a Master's of Science degree in Biotechnology in the year 2007. I did a research and wrote a thesis titled "Biochemical, Microbiological Characteristics of Buffalo Rumen: Effect of Phenolic Monomers on Rumen Bacterial Isolate." The topic was of interest to many scholars, and the research on it even earned me an opportunity to work with a few doctors. The Doctors helped me with my research, and helped me attain certification in the area of Biotechnology.

Why is biology interesting

Between July 2012 and December 2014, I served as an Assistant Professor in the Department of Biotechnology at the P.S.R Government Degree College – Baijnath in Himachal Pradesh, India. I improved classroom participation of students by coming up with creative role-playing exercises; advised students on academic planning and role selection and also hosted many visiting scholars and dignitaries. The period of service enabled me interact with many students of varied age-groups, ethnicity and ability, and it also helped me improve in my problem-solving skills.

My involvement in the teaching program sharpened my competence in Cell Biology, Microbiology, Immunology, Plant Biotechnology, Animal Call Culture, Environmental Biotechnology, Molecular Biology, and Genetics. I improved in my capacity to develop course curricula and also the ability to execute laboratory exercises, field trips, and other dynamic activities. I believe I have the capacity to create a huge impact in the field, and I look forward to using opportunities to gain more experience in the field of Microbiology.


"My biggest dream is to become a pilot" college essay example #5
Air force cover letter

I attribute my interest and passion in piloting to my family, especially my dad. Ever since I was four, my dad would come home after work dressed in the same type of clothes— navy blue uniform and light blue short. What stood out to me was that the clothes did not resemble those of my friends' fathers and my teachers back at school. So, one day, out of curiosity, I asked my dad why he kept wearing the same clothes over and over. In a quick rejoinder, he told me that he 'flies the biggest birds in the sky". At my age, I didn't quite comprehend what he meant. So, I asked, "Can I also fly those little birds that visit our trees every other morning?" and he replied "No. Lovely son, I will show you those special birds pretty soon". He explained to me how he flew the 'big bird' with a special small stick, how the 'bird' soared so high above the clouds, and how the clouds look so beautiful when watched up in the sky. All these sounded both unimaginable and fanciful to me. Noticing my interest in the matter, he promised to take me to the airport to get a first-hand look at the planes.

Becoming a pilot

As promised, my dad took me to the airport in one of the summer holidays. The ambiance was so appealing and the lounge beautifully decorated. I could see huge screens showing 'big birds' which I later learned from my dad that they were planes. I was so excited when I was taken to the viewing gallery. There, I saw many people who had dropped by buses, and they climbed the stairs leading to the big planes. Lights flashed beautifully on the tips of the wings of the plane. The doors were suddenly closed, and the plane moved towards the runway with a rumbling sound. As the plane moved, its speed increased, and it took off the ground. In the sky, it looked like a huge bird. The beautiful scene and experience elicited my interest in flying, and I looked forward to flying one day. At the age of 15, I got a chance to get into a southwest airlines flight simulator. This gave me an opportunity to simulate flights with the help of my dad. With the simulator, I was able to 'land' a Boeing 767 airplane. My dad was impressed with my achievements, and this made me proud of myself. The flight simulator exercise was the best memory I have ever had with my dad.

I finally got my first flight experience when I turned 17. I had eagerly awaited from this day. My dad took me, and we flew over our hometown in a small Cessna 172. It was such an awesome experience; I got a chance to see the beauty of my hometown from an aerial view. As soon as we took off, my interest in piloting grew more and more. I was curious to know what it takes to be a pilot. After the flight, I started my lessons with an instructor in pursuit of private pilot license. I would make plans to fly three times a week during summer. After the flight, I would call up my dad and narrate to him about the experience. The experience and the skills acquired during the flights enabled me to relate with my dad in a special way. We could talk and discuss at length about flights. During such conversations, he would give me tips on the best take off speeds and what it takes to land. He would also narrate to me about his learning experiences as an air force pilot and relate to what I was currently learning. I benefited from the after-flight conversations with my dad. This is something I would never have gained from a classroom situation.


"Why I chose a career of a professional pharmacist" college essay example #6
I have had a huge interest in science from the first time I started learning about it in its various existing spheres. Going back to the period that I was in elementary school, I had a burning passion for finding out how the human body functions regarding the different reactions to various stimuli in individuals. I am highly motivated by looks of hope and satisfaction on people's faces when they receive solutions to their problems, whether temporary or permanent. I am interested in learning more about pharmacy since it is a combination of mathematics and other sciences in search of medical solutions to various conditions and infections. A career in pharmacy will, therefore, foresee that I get to interact with and help people from different races, backgrounds, and statuses suffering from diseases and that I also get to operate in the field of medicine at the same time.

My passion for exploring the human body led me to pursue a bachelor's degree in biology, where I gained valuable knowledge not only in biology but also in mathematics and chemistry. This will highly grow my pharmaceutical career. I would like to understand more on the science behind combining different chemicals into innovative medicines and the mathematical concept behind administering different dosages for various infections. I strongly believe that my choice of subjects at the college level will be beneficial in my line of study and have a positive impact on my future.

In chemistry, I enjoyed performing experiments and learned how to make accurate readings on laboratory equipment like burettes. I also gained evaluative skills for analyzing results from experiments since I liked studying different reactions and the complexities in organic compounds that made them vary. This has highly motivated me to study clinical pharmacy so as to be on the forefront of medicine development and have direct contact with both the laboratory and the patients. I understand that an aspect of organic chemistry that involves the purification of organic compounds is applied in the drug manufacturing process. On a larger scale, however, the steps of purification (distillation of the organic compound, recrystallization, and drying) have to be followed very keenly and with utmost caution. Accuracy and hygiene are of paramount importance so as to avoid any contamination of drugs, which may in turn cause negative side effects to the users.

In preparation for embarking on learning about my lifelong career, I involved myself in activities related to achieving this goal. For instance, I had experience working as a pharmacy technician where I played different roles. For example, I was engaged in patient communication and customer service. I was also handling insurance policies and claims while still carrying out other tasks such as inventory management. In my role, I was tasked with the calculation of the required therapies for patients as well as preparing and dispensing the prepared medications. My role as a pharmacy technician also included managing patient records and ensuring compliance with the existing policies. As a result of this exposure, I am now convinced that as a pharmacist, I will be in a position to deliver more and contribute towards the development of policies and regulations that will enhance the existing practice.

My training in healthcare management has enabled me to gain insights in the administrative procedures that are involved in the health industry. As a result, once I obtain my training in pharmacy, I will not only contribute towards the operational aspects but also I will also be a resourceful person in terms of development of policies and procedural models for use in the organization where I will be working. My experience as in client care coordination at Lighthouse Healthcare will also be of great use in my career as a pharmaceutical professional. The role exposed me to patient related issues as I provided customer services to the patients based on the prioritization of their needs. The skills will be useful when handling the drug needs of the patients as I will be in a position to identify the needs that should be addressed first in order to ensure that the patients are happy with my services. Given that during my experience I was able to learn how to assess a patient's background before serving them, the skill will be useful for me as a pharmacist as I will not target my care to the drugs needed by the patients but also develop measures that address the issues causing the illnesses at home. My exposure to several healthcare administrative platforms and software programs will also be a critical skill in enabling me to make contributions on how the pharmaceutical industry can adopt more technological advances that can allow it to continue to grow.

I would like to be a part of the rapidly growing innovation in medicine breakthroughs by contributing to the development of antibiotic drugs. All the information that I gained from studying the biological effects of antibiotics on bacteria and also the formation of resistance to medicines that occurs in different species of bacteria will enable easy transition into the world of pharmacy. I would also like to understand how drugs reach their desired point of action in the body, what properties make them be distributed to these areas and how they emanate their curative effects. I possess professional essay writing skills which enable me to analyze competently, synthesize and compile raw information into some orderly data.

I believe that all the experiences I have encountered have helped me adopt a result-oriented and holistic approach to problem solving. I feel that I possess all necessary skills to handle both medicine and patients. I am confident and fully motivated to face all the challenges to move forward with my academic journey towards my dream career of becoming a professional pharmacist. With a high level of commitment and dedication now evident in my day-to-day life, I can firmly say that I am able and prepared to deal with any shortcomings that I may face along my school work and career path. Once I complete the training, I will dedicate my time to research and mentoring other persons who demonstrate a desire to join the profession so that they can also establish their careers in the pharmaceutical industry. The efforts to mentor other individuals to create a desire for working in the pharmaceutical industry will have enabled me to play the role of advancing the profession which is a goal that I have set for myself. I will also consider obtaining a postgraduate degree in the same area so that I can be in a position to make substantial contribution to the development of the profession.


"Kaust university is the best place for me to receive a master degree" college essay example #7
I was born at the outset of the computing and technological revolution era, and before the age of 9, my father had already introduced me to the computer world and the first fascination was how a monitor and a cable could open windows to a new universe. I was curious to fathom the logic enabling the existence if this ravishing invention hence my decision to turn my passion into a career. I enrolled for a Computer Science degree course at Dammam University. During my study, I acquired wide-encompassing knowledge and skills in the areas such as networking, computer security, software development and engineering, AI and algorithms and ultimately gained 4.51/5 GPA in summer 2014.  Some of the grades, especially during the third year may not show the actual level because I got Irritable Bowel Syndrome during my third year due to overstressing. However, during the final year, I put myself together and found my inner strength to control my diet and emotions hence raising the grades' bar. During my graduate project, Shipment Tracking System, I was the team leader in giving solution for accurate warehouse management and tracking shipments by using least two levels of tracking package and pellet. Later, the project was awarded the best-of-the-year and master-level title showing that I had a unique way of thinking, out-of-the-box ideas. I currently work as part of Interserve Organization's, both in the IT Support Unit and Education Department as part of the team responsible for managing one of the governmental colleges.

My educational plans at KAUST will be to continue fortifying my dreams and interest in contemporary developing fields of computer science, such as fast computing and biotechnology. I believe that gaining knowledge and skills in both areas is important due to their significant impact and ability to save people's lives and enhance their ways of living. My research plans at KAUST are to become a member of the bionic eyes research community to help the growing number of blind people whose global population is 40 million with more than 124 million having low vision. I am eager to become a very successful researcher in the subject where many did not succeed. Currently, Food and Drug Administration has approved only one working bionic eye system, Argus II, which can be embedded on human eyes' retina. Although it helps people to distinguish light, movement and shapes, read large printed books and cross the street safely, it has limitations which I am keen to fix. By enhancing a new bionic system, in my opinion, will make our world better. Therefore, it is important for me to become more qualified and proficient in the realms of biotechnology and fast computing due to their ability to save people's lives and enhance their ways of living. As I anticipate to be part of KAUST team, I bring along the basic knowledge and skills in computer networks, microprocessor, and C-programming together with an aptitude for working in teams and enthusiastic craving for learning in a challenging environment.

Although I have acquired industry-hardened skills and knowledge in Computer Science after working at Interserve Company, I believe that KAUST is a preferable institution for pursuing my master's degree to enrich my knowledge and abilities. One of the top priorities of pursuing my graduate study is to have enough skills and information applicable to real-life applications. The rationale for choosing KAUST is its proven long-standing reputation as one of the best schools for graduate studies worldwide that offer master courses which focus on Computational Biosciences and AI, the two key areas that I believe will assist me in the acquisition and expansion of knowledge and skills in the field of bionics. Furthermore, KAUST is an institution with great minds from all over the world hence the attribute of a multicultural and diverse university. Furthermore, the institution has the support of different research centers, such as optical computing center. Since the institution has collaborations and partnerships with many prominent local and foreign research organizations and institutions, I anticipate benefiting from appropriate right resources and great learning environments that will offer proper tools to expand my knowledge and skills for use in practical life. I believe that upon graduation from KAUST, I will have adequate experience, social and professional skills and knowledge in Computational Biosciences, High-performance computing, and Computer Networks. The need to have excellent learning skills and knowledge in the current fast-changing job market is the reason behind advancing my education in an elite, competitive and challenging environment such as KAUST.

Statement of purpose

After six years experience working as a Design Engineer in the aviation industry, I feel that it is time I return to school and undertake a Master's Degree at Florida International University. I feel that I should professionally advance and attain a Master's Degree in Business Administration.

After graduating with a major in Mechanical Engineering at the Florida International University six years ago, I secured a job in one of the most reputable firms in the Aviation industry as an engineer. I worked with extreme professionalism and exhibited desirable output, which enabled me to move up the ranks at the company to the head of Designs. This kind of success has boosted my morale and given me a reason to want to achieve more.

Why i selected Florida International University

Despite the many positives, I believe I have not yet attained success in my profession. I have loved working at the position in the company, mainly supervising and handling critical projects as well as discussing and sharing opinions and facts with my peers. I, however, realized that for me to contribute significantly to the sector, I should undertake a capacity-building course. Therefore, I would like to revisit academics, gain more knowledge and expertise, which would add to my job position as well as put me at a favorable place in the labor market.

I selected Florida International University since I believe that the institution has a capacity and resources to adequately take me through a learning experience that would not only equip me with academic skills buts also practical skills. I believe that the institution will help me pursue this goal since it has a good educational and recreational environment. I, therefore, seek your consideration.


"Reasons why I chose a pharmacy career" college essay example #8
My choice of pharmacy as a career is an issue I speak passionately about as quite serious reasons made me decide to go down this path. Pharmacy has fascinated and continues to fascinate me to date, with the human body continually being a masterpiece in its way. Scientists discover new facts about the human body every day, yet it does not change.

I am currently a practicing pharmacy technician, after graduating with Chemistry major from Cal State Long Beach. The practice of pharmacy is an enjoyable field for me as it provides an opportunity to provide support to human beings at the hour of need. Given that there are no ready-made solutions to the different issues that I confront at my workplace, I am always required to adopt an innovative thinking process to obtain the required solutions. As such, I find my work to be challenging and at the same time enjoyable as a result of the mind stimulations. It is with the view of understanding that I am currently limited to work I can be able to do as a pharmacy technician that I would like to increase my knowledge in the field.

My prowess in academia gave me an upper hand when it came to career paths. I was, and still am, quick to understand concepts and applications that are taught in class. Notably, I struggled with my GPA for some time during my undergraduate studies as a result of the distraction that came from the loss of my grandfather who was lost his life due to colon cancer. I never gave up on my goal to advance in my education and I went ahead to increase my scores every semester as I wanted to honor my grandfather who had been my inspiration.

My belief in the hands-on approach is what led me to volunteer at Saint Joseph Hospital Pharmacy for six months. I also undertook an internship with Walgreens drugstore with the aim to grow my pharmaceutical skills. Apart from being able to provide services to the patients who visited the places where I worked, the opportunities provided me with a rare chance to have an insider look at the issues related to pharmaceutical practice. As a result, this grew my desire to increase my knowledge in the field so that I can play a role in developing the required policies.

Regarding long-term professional goals, I look forward to work in a community pharmacy in order to gain more experience in running a pharmaceutical organization. My ultimate goal is to own a pharmacy once I increase my skills. Volunteering will help with constant training and broaden my networks in the pharmaceutical industry. Revolutionizing the practice of pharmacy will also be one of the agendas that I intend to accomplish after completing my education. One day there will exist cures for chronic diseases like cancer that keep claiming the lives of our loved ones. HIV/AIDS is another major killer that requires continued efforts as far as research is concerned to ensure that the issue is tackled to completion. After I graduate, I will mentor other students and urge them to take up courses related to pharmacy and healthcare as there is an increasing need for the skilled workforce on this front. Always forging ahead definitely gives us assurance of a better tomorrow as far as the health sector is concerned.


"Why I chose to study computer science" college essay example #9
The desire to pursue my goal in the area of machine learning that will lead to a career as a programmer for the Army Cyber Mission Force has led me to realize that Georgia Institute of Technology's Online Master of Computer Science is the ideal program for me. The choice of Georgia Institute of Technology was informed by several things that I discovered after an extensive research process on what program would be suitable for me as I embark on growing my career. First, the program is ideal as it offers students an opportunity to grow their knowledge while still working which ensures that they do not lose the opportunity to gain experience as it is the case when individuals take up full-time learning. The program also offers a cost effective method of increasing one's skills as the learning takes place through the online platform. Finally, the program was created in collaboration with other institutions, and hence it attracts a wide number of students which in the end ensures that student interactions on the online platform offer a wide variety of experiences that are critical in broadening one's knowledge.

Guided by my abilities and the situations that I was experiencing immediately after my bachelor's degree, I opted out of the university. The decision accorded me more time to reflect on a career path and also serve in the military. The military exposure was critical as it allowed me to engage in multiple projects that are in line with my research and academic interests. The military exposure enabled me to gain skills in the design, implementation, and execution of information security and cyber security strategies. The training that I have undertaken since I joined the military has enabled me to in a position to figure out that I am interested in machine learning and hence the desire to gain more knowledge through undertaking an advanced degree. The courses created by Dr. Isbell's on Machine Learning and Dr.Thrun's on Artificial Intelligence of Robotic will help me to lay a good foundation that will establish my career as an Army Cyber Force Programmer.

Given that I have been diligent in the pursuit of my goals all through my life, I am convinced that I will be in a position to complete the program at Georgia Institute of Technology. Convinced that the program offered by the institution is critical to my success, I will be willing to devote myself to the desired results. My commitment is evident in the different assignments that I have taken up in the period that I served in the Army from working in hardship bases where the Army has set up its operations to taking up new projects that required me to learning new skills.

In my career as a military personnel, I have had several experiences that have served to prepare me for the MS Program at Georgia Institute of Technology. The professional opportunity has accorded me the chance to advance my programming skills using Python to the exploit for different software and using PowerShell for the detection of registry anomalies. The experience has also enabled me to use Bash Script for network scanning and also employ MATLAB in the simulation of blood vessel growth under the influence of cancer cell. These learning opportunities that have been accorded to me over my time in the military services have been instrumental in enabling me to improve my coding in a manner that embodies best practice and good coding structure as I had to work with other developers during software development processes.

Other than instilling in me the technical aspects of programming, my service in the army has also prepared me for the MS Program and the career that I will take up after graduation through offering opportunities to serve as a leader. At the beginning of my career, I was charged with the responsibility of planning and supervising operations of training rooms as well as the deployment of staff. The exposure gave me an opportunity to grow my ability to pay attention to details, something that will enable me to better contribution to the Army Programmer Community. My role as an Information Assurance Officer in Kuwait also allowed me to work extensively in software development as I also engaged myself in planning and managing information assurance policies for the computer systems. My role as the Assurance Officer saw me implement changes that transformed how my department was able to protect our unit by the employment of both technical operations and policy approaches. Coupled with the technical skills that I will gain during the Master's Program, the experience will be instrumental in enabling to make a significant contribution to the Army both from the technical aspects and also spearhead policy development to improve the operations. The practical experiences that I have gained in the military services will enable me to make a reliable contribution to the learning process during different discussions held during the MS Program and hence allow the other students to gain more practical knowledge from the perspective of military operations.

The MS Program is a great fit for my career growth as it will offer me an opportunity to acquire diverse and advanced knowledge that is in line with the new developments in the area of machine learning. The MS Program will, in essence, provide me with the prerequisite preparation that will enable me to achieve my goal of sharing the information I learn with the Army Programmer Community with the aim of mentoring the next generation of Army Cyber Mission Forces. The program will also feed into the requirement that all members of the military cyber field should continually upgrade their technical skills through taking advantages of the resources that are available in the military as well as those outside the military.

The program will also help me in learning the new research techniques that are applied in the area of machine learning which is important for me as I will be required to continually develop innovations that can be used by the Army in its operations. Being able to engage in more technical research is mandatory for persons that work in the Army Cyber Programs in the field of cyber security is constantly changing with new developments taking place each day. My training will help me to engage in the research process with the aim of positioning machine learning as a central element in all future military conflicts. The experience in the military has also taught me that the battle for cyber security is a constant struggle so I will also work to ensure that I provide mentorship to my colleagues so that they can be well equipped in preparation for handling future military engagements as well as participate in research activities.


"Graphic design is my career passion" college essay example #10
Graphics design is my number one career choice. I did not stumble upon it by mistake but it was rather through a painstaking journey involving interactions and self-internalization. I believe my innovative and inquisitive spirit made me immerse myself in the graphics world. Being a young person in the digital age, much of desire to fix and offer practical solutions has been influenced by technology. From an early age, I have always tried to seek easy ways of making work easier in my immediate environment. I believe I inherited this trait from my parents that have always encouraged me to work hard towards my dreams and goals. The strictness and the discipline my family instilled me has been invaluable in ensuring that I don't veer off from my target goals and pursuit for perfection. I believe this hard work is expressed in the graphics world. Just like any other field, the graphic design one's utmost attention and focus. This focus, however, can only be attained by through self-discipline and hard work. This is what I hope to bring in at the University of Houston if admitted to major in graphic design.

Graphic design is my passion

My personal life has in itself prepared me for this opportunity through many experiences. I have been a leader on the varsity team. My talent in the pole vaulting game elevated me into leadership. Through this experience, I have learnt the value of making best decisions at all times. I have appreciated the value of other people and the blessing of opportunities. Though I was denied an opportunity at U and H, I am optimistic that this time I will have a chance to grow my potential through this opportunity. Naturally, my desire to further my knowledge in graphic design must precede anything else I do. However, I am cognizant of the fact that graphic design is not easy as many perceive it to be. Graphic design thrives in an environment laced by passion, competition and emerging trends. I am passionate about this field. This is outrightly expressed by my past endeavors as an amateur app developer in a platform availed by Apple App store.  It is also reflected in my past undertakings in my senior year at a signs company, Fast Signs. The competition in the graphic design area is high. It brings the much needed adrenaline rush that pushes one to work hard and be more innovative. I believe this push is what I need to realize my potential not only in the real life but also in the professional context. The excitement with graphic design does not stop there. Graphic design is constantly evolving incorporating designs. It demands one to be inquisitive and alert to these developments. I am tech-savvy and thus my mental frame and goals are totally in line with the qualities associate with the graphic design environment.

As I gain experience in his field, I believe I'll be behind the social change that my highly fragmented community needs. I hope to use my intellect to show my younger brothers and sisters that passions can be turned into careers through sheer hard work. I will also use my pursuit as a celebration of every humble family that believes in its own. Despite my father being a strict disciplinarian, he never once dismissed my graphic design dreams as useless. He never understood what the field entails but he appreciated the effort and passion I immersed in it. All my family members have gone through college and thus understand my burning ambition to be part of the University of Houston fraternity. My grades attest to this as I was top 11 percent which means I was a handful away from being in the top 10 percent. However, my chance to be automatically admitted into the university were cut short by a mere point after attaining an ACT score of 20 instead of 21 points.

I believe my desire to pursue graphic design is not only about passion but rather a realization that life is short and fragile. My friend Nick Peters has been grappling with Leukemia for long. He embodies the spirit of a fighting individual despite being terminally ill. His positivity pushes me to live my life fully. Nick Peters does not wallow in self-pity but looks at life from a fearless lens. He dares to see the next day just like many of us that are healthy but not aware how lucky we are to have the power to pursue our passions uninhibited.  It is this realization that continues to keep me grounded in my passionate desire to learn how to be the best graphic designer at the University of Houston.


"How MBA can help to achieve my personal and professional goals" college essay example #11  
The emphasis on shared experiences and collaborative learning that underlies the MBA program is the most attractive quality that I believe will form a major and positive contribution towards both my personal and professional goals in life. In the world today, diversity is a significant aspect that characterizes interactions in both personal and professional capacity. In both professional and personal life, humans encounter people from different backgrounds and have to learn the most progressive way of relating with them for success in individual as well as professional life. Through shared experiences and collaborative learning, I hope to gain knowledge and skills that will enhance my ability to work and relate with people from diverse backgrounds.

The program's core focus is beneficial in the sense that it is not limited in scope and mimics the real world, which consists of interaction between various entities, specialties, and fields. Through collaborative learning, I hope to learn the best way in which I can utilize the skills I have learned and apply them in numerous realms in life. It is important to note that the professional world today works in a manner that integrates knowledge and skills from various fields. As such, learning the most suitable manner of applying this knowledge in the real world is something that I deem to be importance and hope to learn from classmates in order to attain and enhance my goals in life both as a professional and as an individual.

Through shared experiences and collaboration in learning, I hope to learn how to excel in looking at things from the viewpoints of others and their different approaches. Since my classmates will have varying perceptions and opinions on various issues, I will be able to learn how to evaluate issues by examining them in different ways. This I believe will benefit me professionally as it will enhance my skills of decision-making and problem solving. Additional things that I hope to learn from my classmates in this learning environment are the skills of critical thinking and communication. Such skills are difficult for one to learn and perfect on their own since they involve relating with others. In relating with my classmates, I hope to learn how to be an effective communicator and critical thinker.

I believe that learning and personal development are continuous processes which are nurtured through everyday experiences. Through sharing and working together with my classmates, I hope to keep learning aspects that will enhance my personal growth and equip me with skills that I can apply in reaching my professional goals. Such a learning environment as established by the institution encourages one to maximize the ability to become better and strive towards excellence.


"The importance of having a master degree in project management" college essay example #12
It is with an immense eagerness that I submit this application for the Master's Degree Project Management Program at Middlesex University. Pursuance of my career goals calls for the need of having an exceptional mastery of concepts in project management. My experience while working as a Contracts Manager for an insurance company in addition to my additional roles as Projects Operations Manager has contributed to the heightened need to build core skills in project management in addition to adequately preparing for a Master's degree in Project Management. The opportunity to pursue a degree in project management enhances my chances of excelling in my career through the development of core competencies in project appraisal, risk management, and other experiential learning programs provided through the study of the degree.

My confidence is that my management roles, projects undertaken, experience and strong desire to learn are enough reasons to secure me admission at Middlesex University. Throughout my management and professional undertakings, one of the greatest lessons I have learned is to align my skills and talents to match with the demands and expectations of responsibilities at hand. From a creative perspective, I am involved in brainstorming activities on innovative ideas related to emerging and existing technologies, unique projects in the global setting, and examining the future of project management. I am confident that the opportunity to pursue a Master's Degree at Middlesex University will bring a significant contribution to my career. On a personal level, I possess exceptional interpersonal and time management skills. I a team leader and a team player, thereby enhancing my ability to work and relate with teams.  Hard work and strong desire to acquire new skills are among the driving factors that will enable me to achieve my goals. It is my firm believe that Middlesex University will bring me closer towards the realization of my dreams.

I am looking forward to the application being considered for admission.

Our custom writing service offers assistance with completing all kinds of academic assignments, even the most challenging ones. We have been helping thousands of students when pursuing their degrees. Feel free to get in touch with our support team anytime to order an essay. Our experts will start writing your paper as soon as you provide all the initial instructions. Your assignment will be completed by the deadline! Getting high grades is plain sailing with our professional assistance!