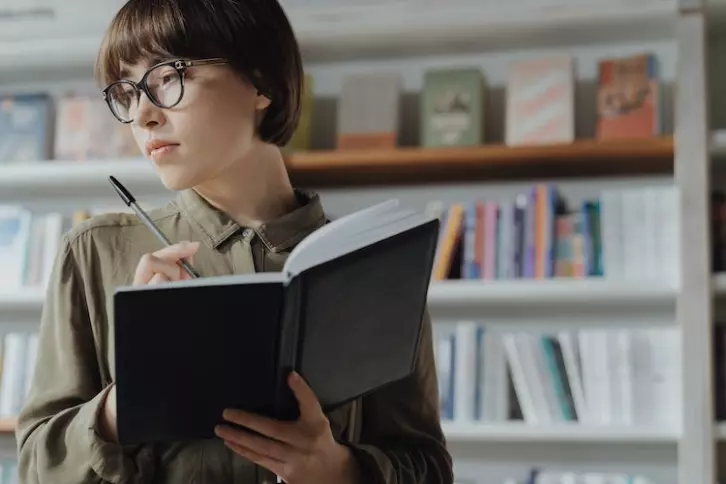 How to start your essay on the right foot
Did you know that most people spend less than 30 seconds reading a blog post? If the authors fail to interest the reader within the first few sentences, the page is closed never to be opened again. How is it pertinent to your high school and college writing? If you want exceptional grades, your essay needs to stand out among dozens of similar works. And today you can learn to make the best first impression using a hook to grab your readers' attention and to keep them on their toes till the very last word. Are you convinced you are unable to succeed with the assignment independently? Do you keep searching for the assistance of a qualified and fast essay writer? Check out a few tips and guidelines that will help you change your mind. 
Why does every essay need a hook?
Your instructors are getting paid to read and grade your papers. So, there is no need to make essays interesting, right? Wrong! Your professors have to muddle through hundreds of essays, so if you need perfect grades or a recommendation from a particular instructor, making your writing shine should be your top priority. Using hooks to attract teacher's attention from the start is a good way to demonstrate your writing skills.
Application and admission essays are notoriously hard to write because of the fierce competition. For that reason, including a solid hook into your admission essay is a must, if you want to get admitted into the college of your choice, get a scholarship or a job of your dreams. Those who doubt they can craft a superior quality paper prefer getting essay writing help online to stand out from the crowd.
How to craft a hook for your audience?
Every hook should be tailor-made for your audience. Consider the people who will read your paper. Factor in their status, experience, and knowledge, think about what matters to them. If you write a history essay, you should show your teacher your deep understanding of the problem or an original viewpoint you wish to develop. Reveal the most precious and unique facts about your life and choices to the college admission committee, and your honesty will not go unnoticed.
Your hook should invoke strong emotions for it to become memorable. Think about the emotions you wish your readers to experience. Should they feel scared or surprised, happy or outraged? Another important factor is the knowledge you wish your reader to take away from the hook. It could contain your thesis statement or an intimate detail about your past that influences your every decision.
Analyzing your audience is an interesting task. It requires psychology knowledge and enough time for reflection. There is no need to stay focused on the hook if nothing comes to mind. Outline your paper and write the body paragraphs and the conclusion. You can always come back and craft an introduction with an outstanding hook that will captivate your audience.
Creating a standout hook: three steps to follow
Understand your audience and their needs
Before writing, consult an essay writing guide to help you comprehend your audience's requirements. Understand what resonates with them, shaping your essay accordingly.
Grab attention with a compelling opening
Use a dynamic
hook for an essay
that instantly engages readers. An intriguing question or unexpected statement can arouse curiosity, making them eager to read more.
Communicate the value proposition clearly
No need to stress over the '
do my assignment
' dilemma. Just focus on conveying the value of your essay to the reader. Make it clear why your essay is worth their time and attention.
Crafting the body: making your point clearly and convincingly
Ensure each paragraph backs up your thesis statement, and use smooth transitions. This strategy will make your essay flow naturally while keeping the reader hooked.
What can you use as a hook?
There are dozens of different types of hooks, but today we will cover the most effective ones you can use for any types of papers. You can come up with several possible hooks and choose the one that suits your style and purpose most.
Quotes
These can come from famous personas, speeches or literary works. You can choose a couple of sentences that are pertinent to your thesis statement and the idea behind the paper.
"You will get everything you want, sooner or later, one way or the other ". These words from a silly fantasy book got me through the most harrowing days of my life.
Questions
It seems, our brains are hardwired to look for answers. That's why starting your essay with a question is bound to attract attention. Be sure to provide an answer or at least a possible solution to the problem you pose, otherwise, your readers might feel dissatisfied after finishing your work.
What would you ask God if you had just one question? There are so many to choose from. You could even learn the "Answer to the Ultimate Question of Life, the Universe, and Everything ".
Facts
Who said facts must be boring? You can always find startling statistics on any topic, disproving popular misconceptions or shedding light on the little-known realities of everyday life. The more surprising facts you provide, the stronger your arguments and proof should be.
An average person spends five years standing in lines in the course of a lifetime. Can you imagine how much time is wasted on commuting, TV shows, and mindless Internet surfing?
As you can see, there is no one-size-fits-all solution when crafting a hook for your paper. Follow our advice, keep an eye out for interesting facts and quotes, and check out our sample essays for inspiration.