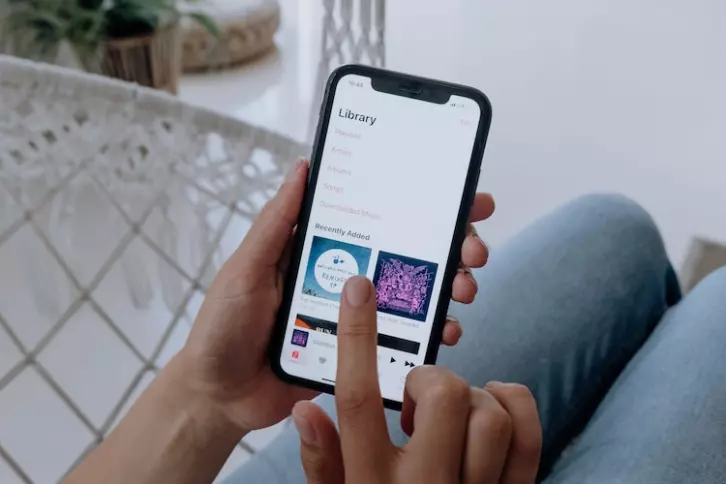 Top book apps to help boost your writing process
Studying is impossible without books. You need textbooks to follow your courses syllabi, spend hours online to find sources for your papers and seek some light reading before going to sleep. All this reading is surely useful, but it requires a lot of time and can be quite expensive. However, if you can
get paper help online
with your academic writing assignments, it will not work this way with your reading projects. Thats why today we offer you five web and mobile apps to help you create citations, find reference materials, and buy cheap textbooks.
How mobile book apps can boost your writing process
In today's technology-driven world, we have more resources than ever to refine our writing process, with mobile book apps being a standout tool. Many students struggle with assignments, unsure where to begin or how to shape their narrative. Perhaps you need coursework help or are searching for an online writer; these apps can be the digital paper helper you've been seeking.
Mobile book apps offer a plethora of features to help streamline your writing process. Think of it this way: Picture preparing for a Halloween party. You could just throw random decorations together or look up
Halloween ideas to have fun
, leading to a much more engaging and organized event. The same concept applies to your writing. Using a mobile book app can help you research, structure your arguments, and refine your writing.
Moreover, you can access the services of an online dissertation writer, offering you coursework help right on your device. Think of it as a one-stop solution for all your academic writing needs. So why not make the most of your smart devices and use mobile book apps to supercharge your writing process? It's like having a digital
paper helper
available 24/7.
Sometimes formatting a bibliography for your essay or research paper can take longer than writing the paper itself. Every experienced online essay writer knows how challenging this task may be and how much time it grabs to create a perfect bibliography. Luckily, EasyBib is here to make your life easier. All you need to do to get a perfectly formatted reference is to scan the books barcode and choose the appropriate citation style. The application features 7,000+ citation styles, including the most popular styles, like Chicago, APA, and MLA. Send the citations you generate to your email for further use. You can trust this apps citations, it has been around for over a decade.
This is a cross-platform app that can turn referencing into childs play. Using an Android or an iOS app you can simply scan the books barcode to get a perfectly formatted citation. However, you can also search for books and articles by name, author, DOI or ISBN. You can choose among thousands of available citation styles, including MLA, Chicago, and Oxford. There are some international citation options in French, Portuguese, Italian, German, etc. It takes less than a minute to find, format and save the citation.
Scribd is one of the best reading applications that is available across all popular platforms. A monthly subscription of $8.99 provides you with 3 books and 1 audiobook per month, along with access to articles from select magazines and journals. You also get unlimited access to the worlds largest document library, which includes official government reports, academic dissertations, detailed scientific studies, etc. You can download books and documents for offline reading. Your reading list is automatically synchronized across all your devices. There is a free 30-day trial period, so you can check out the apps features before buying a subscription.
Textbooks can put a dent in your budget. So if you want to save on costly study materials, check out Chegg. It is the easiest way to buy or rent textbooks for cheap. You can search the massive database by ISBN, author, name or by scanning the books barcode. It takes a couple of taps to find the right tome. And while you wait for it to come in the mail, you can use a free e-Textbook for 7 days without extra charge. When you no longer need the book, you can scan its barcode again to find out how much Chegg is willing to pay for it. Its a great way to get rid of the unnecessary books and earn a few bucks. This app offers additional tutoring help on a number of subjects, but be ready to pay for a subscription.
BigWords for Web and iOS
This is another great platform to search for textbooks to buy, rent, and sell. Website and iOS application allow you to compare textbook prices across the largest online stores. As a result, you can buy the books you need at least 35 to 45% cheaper, than list prices. Other cool features include bulk search. You can add a list of all the books you want to buy (or sell) and get a total price of the order. The best price is calculated considering the list prices, promotions and even shipping costs. According to BigWords, they help students save up to a thousand dollars annually.
We hope these applications will make your academic life a little easier, help you save some money and time. Let us know if your favorite applications havent made it to our list. And if you have missed it, check out our previous article about the best mobile apps for revision and exam preparations.