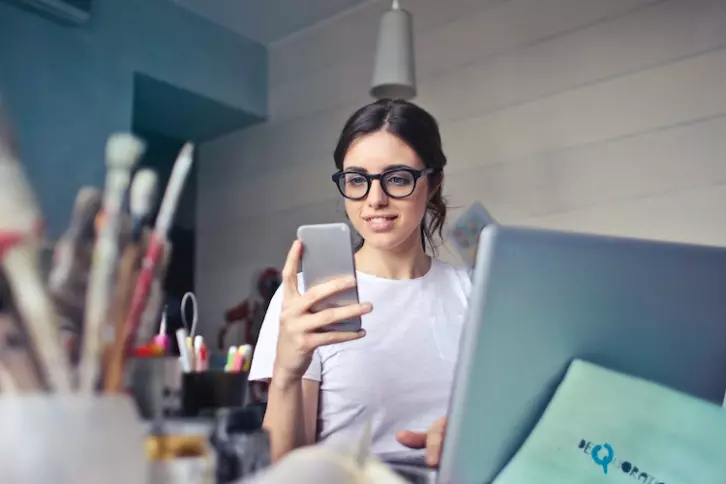 Apps for revision and exam prep
Tests and exams are exhausting as they are, so don't waste the last vestiges of your energy on ineffective revision tactics and vain attempts to get last-minute online essay writing help for cheap. If you are excited about an opportunity to relish essay writing help online, you should take some of your precious time surfing the web to detect the most reputable and appreciated platform. There are hundreds of useful mobile apps to help you get ready and claim the A you deserve. Check out our short list of the most popular and effective tools that will help you get through any exams. Install and get acquainted with them now, while you are still relaxed and rested after the holidays. You will thank yourself for the foresight, come midterms.
Exam countdown for Android and iOS
Keeping track of all your submission dates, exams, and tests can be a chore. Luckily, you dont have to cover your walls with post-it notes anymore, you can simply install Exam Countdown app. Enter the dates for your tests, and you will always know, how much time you have left for revision. You can attach icons and color-code different countdowns to make navigation easier. It is a simple, yet effective app that will never let you forget about any due date.
This is one of the most popular revision apps both in the USA and the UK. There are many free tutorials on a wide variety of subjects, ranging from English and Maths to Science and History. There are over 40,000 multiple-choice questions to test your knowledge in preparation for your exams. You can take a quiz and check your answers against the detailed explanations provided within the app. Content is also available offline if you find yourself without the Internet connection. Some content is premium, but even the free version is more than enough to make your revision more fun and effective.
Millions of students around the world use Quizlet to get ready for their tests. There are thousands of flash card sets available for dozens of subjects, and you can create your own sets and share them with your friends and classmates. There are various testing modes that allow you to use flashcards, so you can choose the most convenient revision course for your needs. Another useful tool is used to pronounce any learning materials in 18 languages, including Chinese, German, Spanish and French. Offline mode allows you to complete revision on the go without the Internet connection. The ad-free premium version is available via subscription, but most resources are free.
GoConqr is a cross-platform app designed for creating visual study content: slides, notes, mind maps, quizzes, and flashcards. You can share the content you create with your classmates or join existing Study Groups on any topics. The mobile app synchronizes any content you design on your desktop with your smartphone for you to study on the go, online and offline. The application is free, however, there is a premium subscription option for an ad-free experience and a possibility to create private content.
Flashcards deluxe for Android and iOS
This is a great flash card app for both online and offline revision. Creating flashcards takes no time, especially if you upload spreadsheets from your desktop. Flashcards are easy to navigate thanks to categories and folders. Unlike traditional paper cards, mobile flash cards can have up to 5 sides and contain not only text but sounds and images too. A useful built-in feature allows you to turn off the cards you have already gotten right a set number of times. This allows you to concentrate on the material you have yet to master.
Yet another flash card app that holds almost half a billion flashcards created by 10 million students around the globe. There are numerous bells and whistles to this app: custom card creation, audio and picture upload, as well as quizzes and reminders. Another cool feature allows you to copy any flash card and edit it to make it perfectly suit your needs without spending too much time on it. Desktop and mobile apps provide seamless synchronization of all study materials you create.
Have you heard about any of these apps? Have you tried any revision apps before, or do you prefer the tried-and-true paper flash cards and post-it notes? Let us know, and stay tuned for more useful applications for high school and college students.