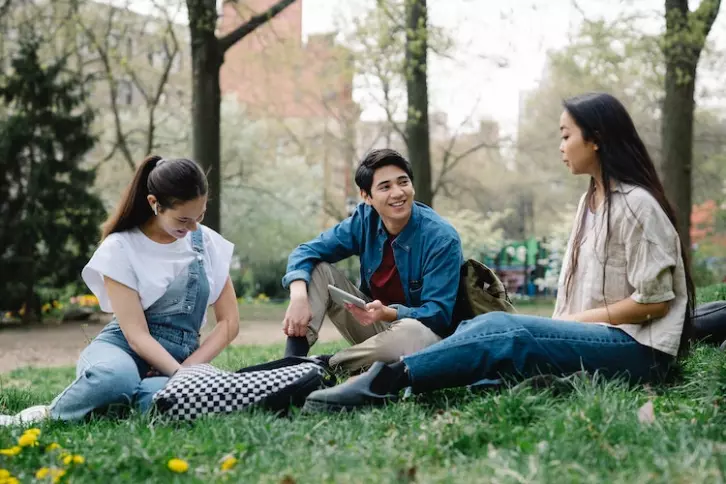 Useful life hacks for first-year college students
Exciting and scary — that's college.
You'll leave the comfort of your parents' home and venture into the unknown all alone. Will it be an adventure or a disaster? Studying at college can be complicated, if you fail to make friends, find a reliable help writing essay paper, and deal with other undertaking. On the other hand, it can be a blast. It's for you to decide.
We're here to help you get into the right mindset. We've asked our team to share their college mistakes and missteps and compiled a list of tips for you. Skip to the section that fits your goals and check out five legitimate lifehacks to achieve them!
I want to get good grades
Limit the number of classes. Freshman year will be overwhelming enough without you trying to cram as many credits as possible. Undoubtedly, you'll require assistance from a fast essay writing service if you undertake too much. Instead, make a shortlist, research professors, and audit the lectures to make the final choice. You can always make up the missing credits later, for now, focus on settling into the college life.
Get to know the TAs. They are only a few years older than you and are often ignored and underappreciated. Be friendly and polite, stroke their egos a little, without being obvious about it. You won't get special treatment in class, but TAs will share tips and advice on the subject you won't find in any textbook.
Sit in the front to stay focused. Don't hide in the furthest corners on the lecture hall if you have trouble with the course. Instead, park yourself front and center, this will motivate you to stay on the subject and do better in class. It is also easier to use the next tip if you are right next to the professor.
Ask questions. You are in college to learn, and professors will be happy to answer and help you succeed. Do not feel awkward when you need further explanations, at least half of your class is in your shoes, but too afraid to ask.
Surround yourself with the brightest. You will have plenty of group projects to prepare, and getting a smart partner means you won't have to do all the work on your own. Study groups will also be infinitely more helpful if there are people who actually understand the lectures and the reading materials.
I want to make friends
Let go of old acquaintances. High school friends, boyfriends, and girlfriends will only hold you back from socializing and meeting new people. Instead of clinging to your past and wasting hours Skyping, go out and meet new people. Do not make your friends into college roommates, let new people into your inner circle.
Learn to cook simple and tasty meals. This valuable skill will quickly turn you from a new kid into the king or queen of your dorm. People will come to you bearing ingredients and awaiting your kitchen magic. You will quickly get to know everyone on your floor and beyond and exchange your cooking for other chores and favors.
Put down your smartphone. Pull off the headphones too. Playing a game or listening to music makes you unapproachable. No one will turn to you if there are half a dozen friendly faces around. Once you have enough friends to last through college, you can go back to your phone addiction.
Join clubs and sports teams. Freshmen week is designed to let you find your place on campus and meet like-minded people. Make use of it, instead of staying away because you are shy or scared. Everyone feels the same, but once you find something you enjoy, you will forget about your reservations and have fun.
Make most of every acquaintance. The sad truth is that many of your new friends will disappear from your life after graduation. This is not a reason to stay away from everyone. It's a reason to meet as many people as possible and be a good friend without forming too deep connections that will hurt when lost.
I want to make most of college
Research campus resources. You'll be surprised how many opportunities college provides you. Besides study halls and libraries, you will also get access to computer labs, equipment, gym, counselors, workshops, writing centers, and so much more. Learn your options and make use of them once on campus.
Avoid easy classes and funny professors. If you laugh a lot during a lecture and learn nothing but funny stories from your professor's youth, quit the course and pick up another. This professor will waste your time and money looking for your positive feedback. Strict professors might be intimidating, but they are more likely to teach you valuable skills.
Keep learning outside the classroom. Self-learning is not about reading course materials, it's about setting goals, research, and practicing new skills outside the college curriculum. 
Mingle with the right people. You are a direct average of the people you communicate with most often. If you want to become successful, wealthy, or popular, surround yourself with people who are all these things. You will gradually grow to be on their level with little work on your part.
Work on side projects. College provides plenty of free time to invest in yourself. Besides getting good grades and socializing, you can discover new interests, work on inspired ideas, start a club or a business, get an internship, and more. Don't miss this chance to reach your full potential.
Bonus hack
Sometimes you can't have it all. Classes turn from exciting to overwhelming. Friends become distractions. Staying on course and getting good grades should be your top priority in these cases. Lucky for you, help is just a couple of mouse clicks away. SpeedyPaper is here if you need a hand with homework. Reach out, and we'll get your paper done in no time!
The team of professionals is always there for you! There is no need to browse the web, trying to find the solution to your "write my thesis" request, as the only thing you need to do is to surf the
speedy paper help
website, discuss the peculiarities of your assignment with professionals and get the necessary help.
No matter if you require annotated bibliography writing assistance or you have a hard time dealing with the research paper, stay specific with your requirements, and the expert writer will deliver the exact type of project you need.
Why Speedy Paper? It is the service that caters to the needs and requirements of the students, providing them with a variety of services at reasonable costs. Additionally, there is a plethora of other factors that make it stand out from the crowd of competitors.
Top-quality papers
Impeccable writing services
Helpful customer support team
Safety and anonymity guarantees
Affordable prices
How do you get a job before graduation
? Contact the representatives of the support team and let the professionals come up with the most impressive application paper so that you will get the job of your dream while still at college.