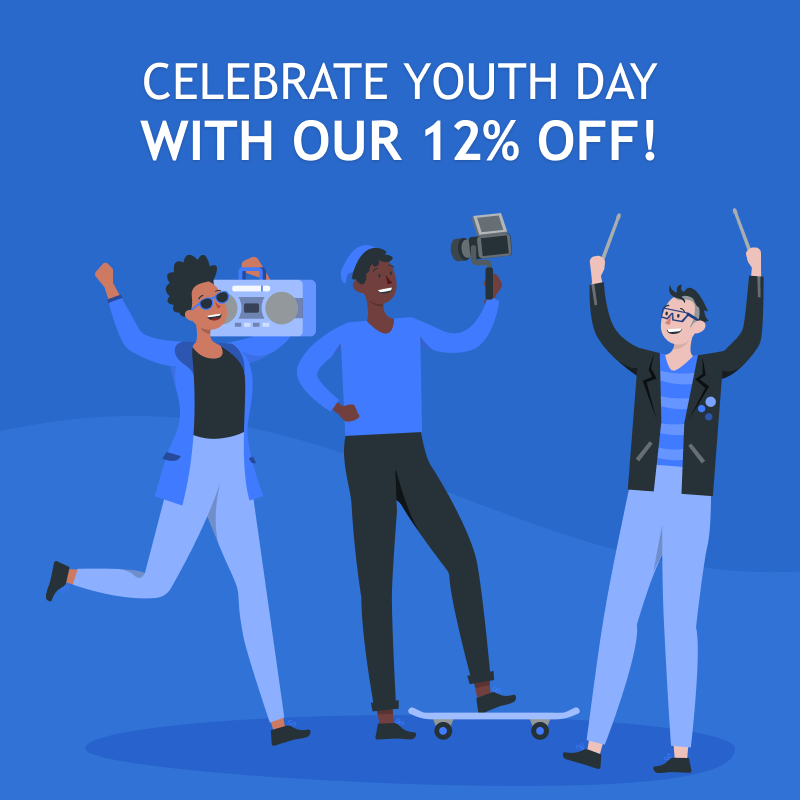 12% off on Youth Day
Up to 12% off
Want to spend Youth Day without urgent assignments? Here's the deal from us. Place an order with the code YOUTH12DAY and pay 12% less for it! Hurry up as this discount is available for 5 days, August 11-15!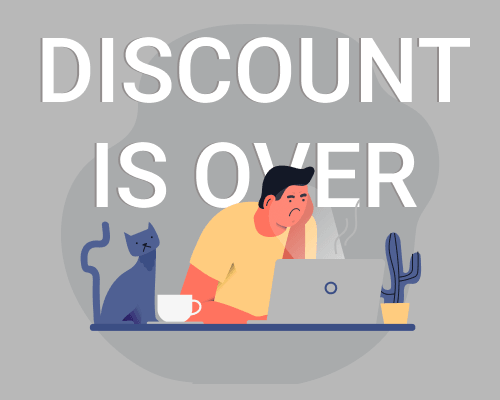 The Independence Day discount
Up to 15% off
Celebrate ID4 with no worries about assignments. Place one order with the code DISCID on July 4-5 and pay 15% less for your paper!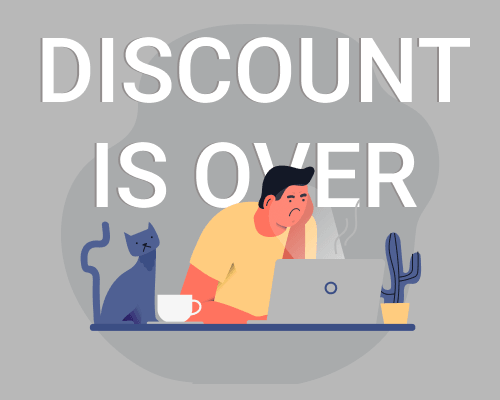 Get 11% off & watch movie!
Up to 11% off
Waiting for a chance to watch Jurassic World Dominion but can't go to the movies because of endless assignments? No worries! Use promo code JUR11WRLD within June, 9-13 and get 11% off any paper.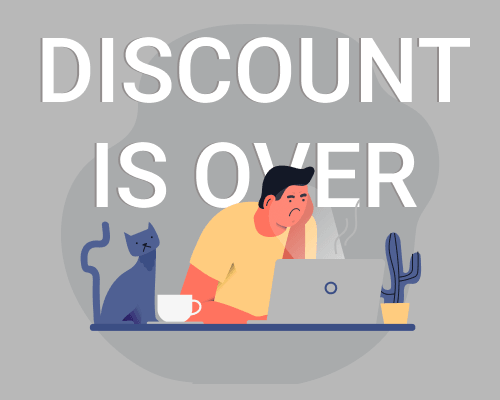 Maytime 20% discount
Up to 20% off
It's about time to make the final push to cope with the last assignments and start summertime preparations. Use the opportunity to forget about endless essays with our promo code MAYGIFT. Place an order on May 5-8 and get 1 paper 20% cheaper!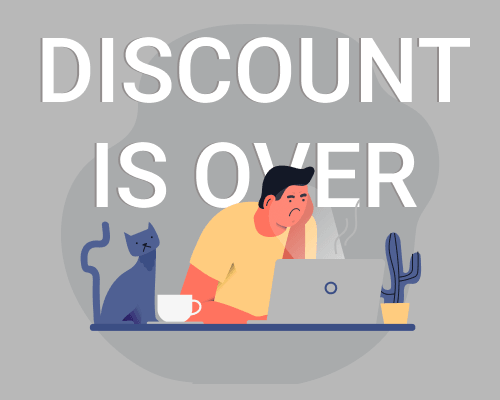 Human Space Flight 12% Discount
Up to 12% off
Celebrate the International Day of Human Space Flight with us! Use the discount ASTROGIFT during April 7-12 and pay for 1 paper 12% less!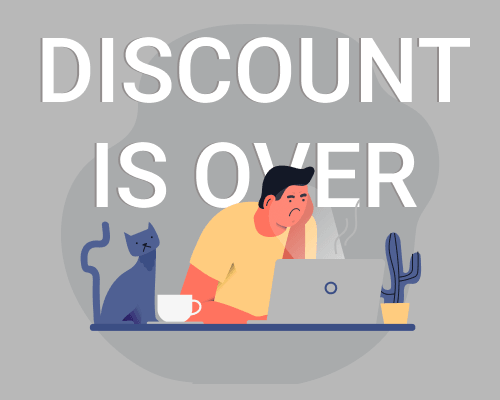 A 13% discount on St. Patrick's Day!
Up to 13% off
Use the code STPAT22 from March 10 to 17 and delegate homework to professionals! Your 13% discount on 1 paper is waiting!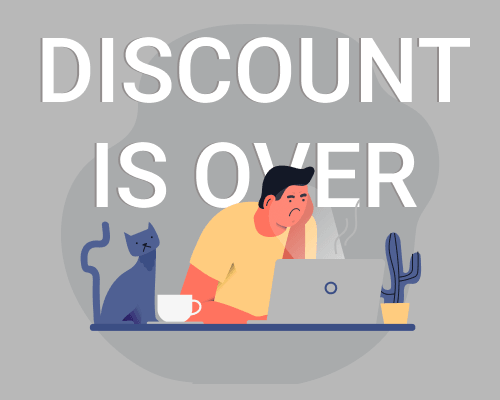 Cupid gifts you 14% off!
Up to 14% off
Grab your 14% discount on Saint Valentine's Day and save time and money for your sweetheart! The code DAY14LOVE is valid for 5 days, February 10-14, 2022!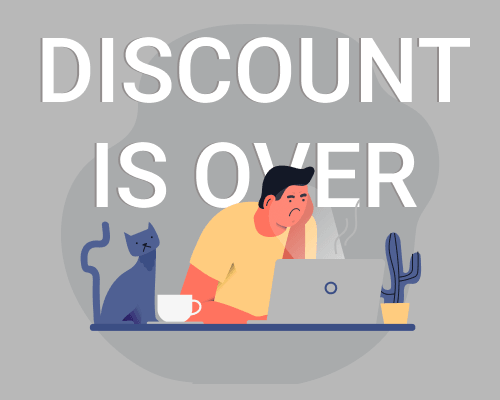 Get a gift on the occasion of Wiki's birthday!
Up to 11% off
Wikipedia has already helped many students find important information, and we decided to thank it and celebrate its birthday by giving you 11% off one paper! Hurry up, our promo code ANNIWIKI can be used only from January 13 to January 16!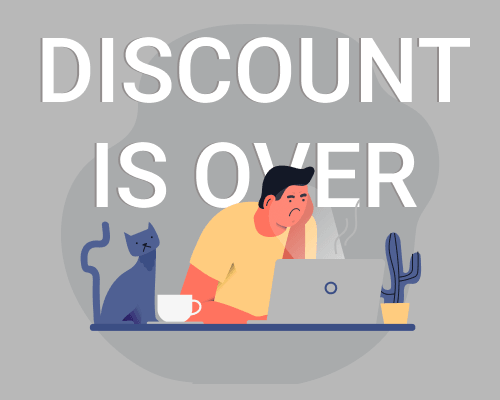 It's Time for Christmas Presents!
Up to 12% off
Use our promo code PRESENT between December 16 and 20 to buy a quality paper with 12% off! It's not a miracle, but a real chance to improve your grades with SpeedyPaper help!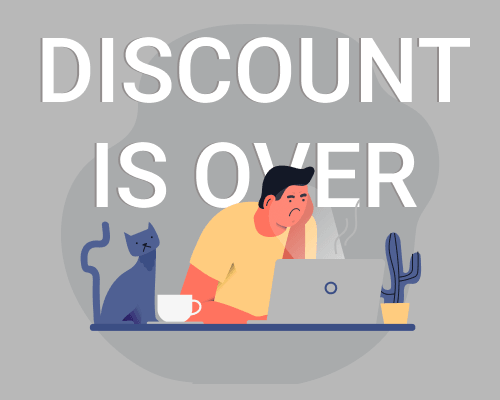 ❤️Black Friday's ⏰15% off any paper!
Up to 15% off
Use 15% off one paper to improve your position in class! Promo code BLACKSALE is valid from November 25 to November 28, so don't miss your chance!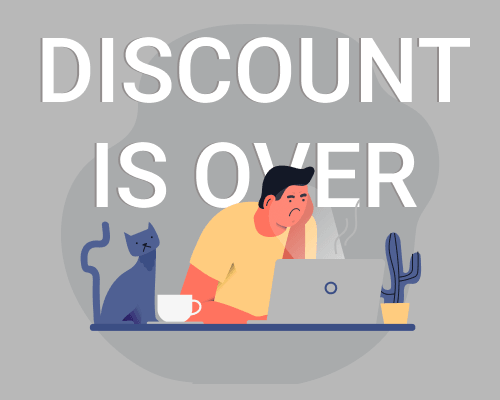 Escape your fears with 13% off Halloween homework
Up to 13% off
You have no reason to be spooked this Halloween with our writers at your back. We'll write one paper for you at 13% off. Your promo code NOESCAPE is valid from October 28 to October 31.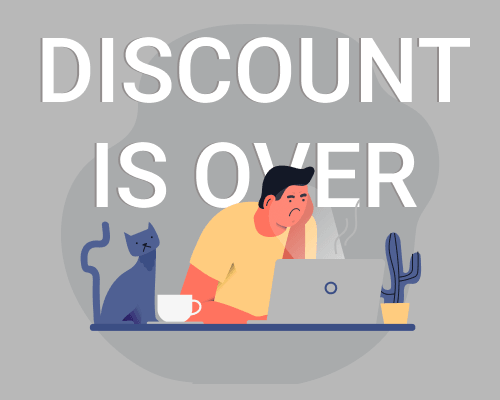 Travel more, worry less and save 12% on homework!
Up to 12% off
Treat your inner adventurer on World Tourism Day - go on a weekend road trip or book your winter vacation. Forget about homework and get one paper at 12% off from September 23 to September 28 with a promo code MORETRAVEL.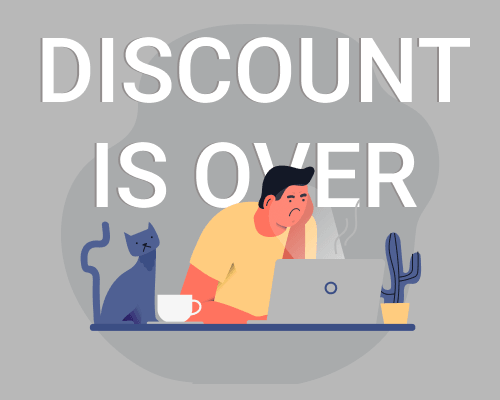 9% off for girls and guys on Women's Equality Day!
Up to 9% off
Join the equality movement this week while we work on your Gender Studies assignments or any other paper at 9% off. Your single-use promo code WEAREEQUAL is valid from August 26 to September 2.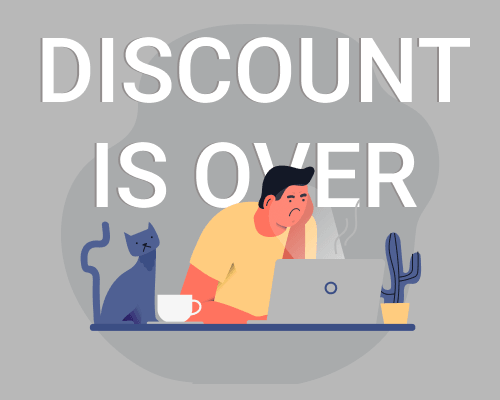 8% off papers on World Photography Day!
Up to 8% off
Grab your camera and go on a hunt for a perfect picture while we take care of your assignments. And get 8% off one paper you order between August 19 and 26 with a promo code PIC8ORNOT.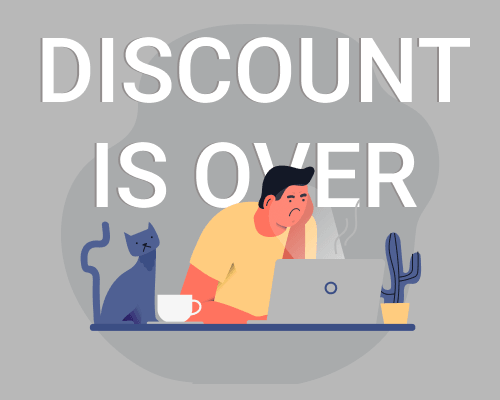 Outsmart meritocracy with 7% off any paper!
Up to 7% off
Work Like a Dog Day should be a reminder to work smarter, not harder. So beat meritocracy at its own game and save 7% on any paper you order from August 5 to August 12. Your promo code MERITOCRACY is valid for one paper only.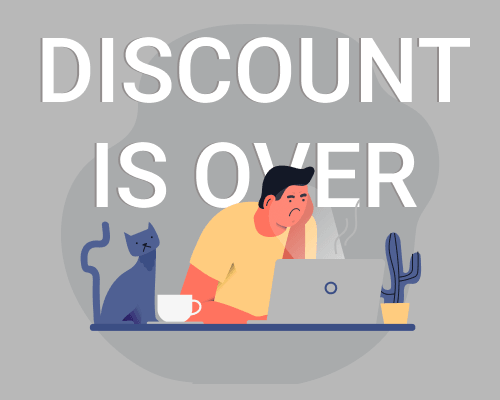 Stargaze away on NASA's birthday
Up to 10% off
Get your picnic blanket out, kill the lights, and stargaze away while we take care of your homework. To get one paper at 10% between July 29 and August 5, use promo code GAZE10.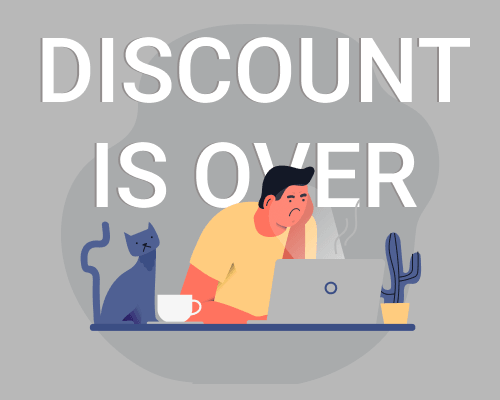 Your brain - your future!
Up to 9% off
Keeping your brain strong, flexible, and powerful is the only way to secure your future. To help you build healthy brain habits, we'll cover your homework. Use promo code URBRAINYFUTURE to save 9% on one paper from July 22 to July 29.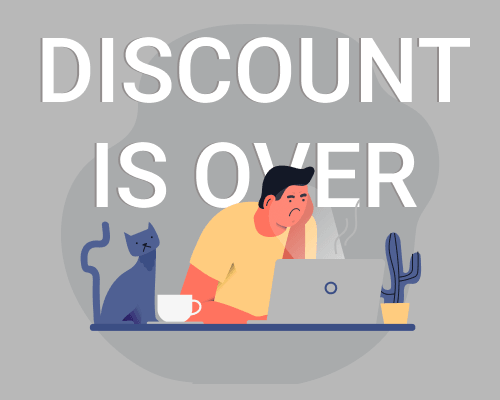 Respect thy neighbor
Up to 10% off
Safe, sparsely populated, and with marijuana fully legalized - that's Canada for you, and it certainly deserves our respect. While you learn more about our friendly northern neighbors, let us take over your schoolwork at 10% off. Use promo code URNEIGHBOR from July 15 to 22, valid for one paper only.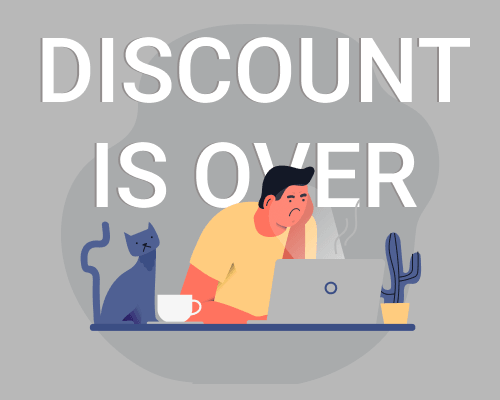 Allergy season. Be prepared
Up to 8% off
While you're getting ready for the hay fever season, let us take over your schoolwork. We'll slice 8% off one order between July 8 and 15 if you use promo code PREPARED8.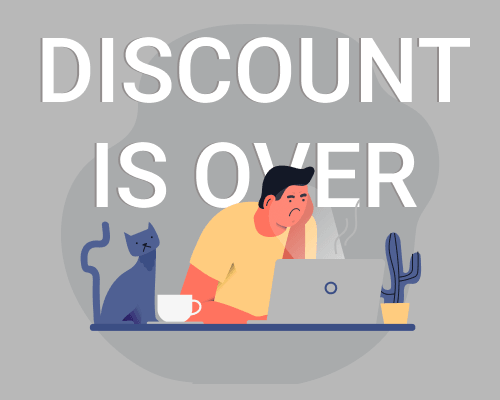 Stamped and sealed
Up to 9% off
With 9% off homework, your school success is a sure thing! In honor of the U.S. Postage Stamp Day, save 9% on one paper between July 1 and 8 with a promo code STAMPED9 and get one step closer to the top of your class.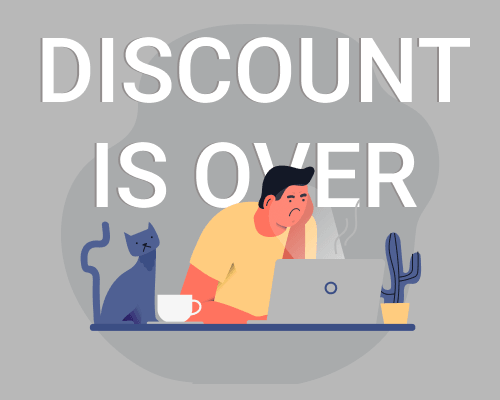 Landfill or upcycle?
Up to 8% off
If you don't want to add to the ever-growing landfills taking over the world, National Upcycling Day should be on your calendar. While you're upcycling, we'll take care of your schoolwork at 8% off. Your single-use promo code is STOPTRASH, valid from June 24 to July 1.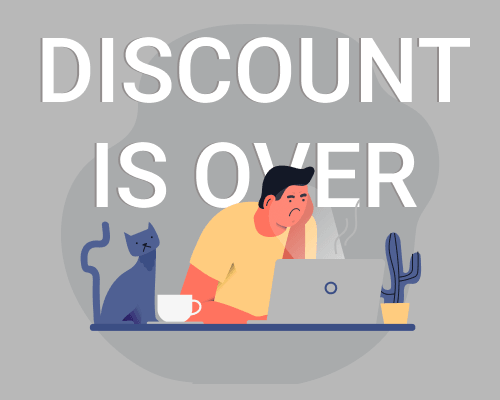 Veg up today and save 9% on homework!
Up to 9% off
Let the National Eat Your Vegetables Day be a reminder to take care of yourself with a healthy diet, sound sleep, and enough time to unwind. We'll help with that with 9% off one paper from June 17 to June 24 if you use promo code CARE4U.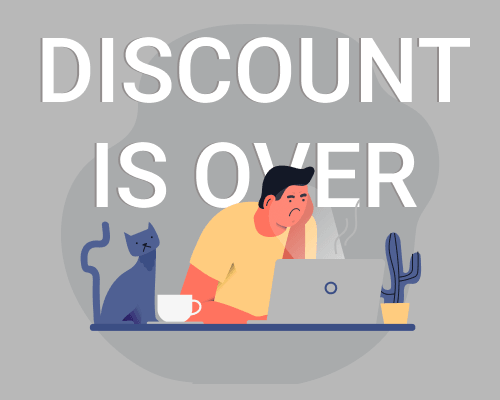 Save 10% on homework on Ballpoint Pen Day
Up to 10% off
What's so great about a ballpoint pen? It's a pocket-sized all-in-one solution. The only thing you don't need a ballpoint pen for is homework. Let us take care of your papers, and we'll slice 10% off the price between June 10 and 17. Your single-use promo code is ALLINONE.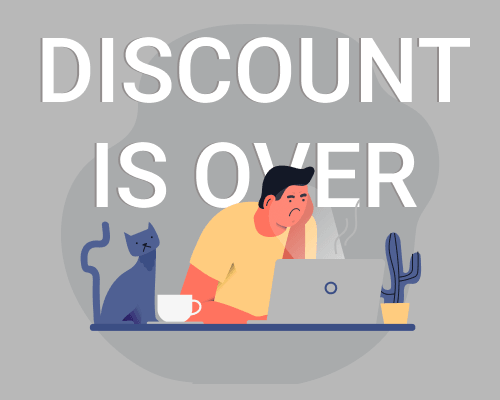 Two wheels too many
Up to 8% off
Who needs a car when a bike is much more sustainable and enjoyable? This week, take your bicycle for a spin and use promo code 2WHEELER from June 3 to June 10 for 8% off one paper.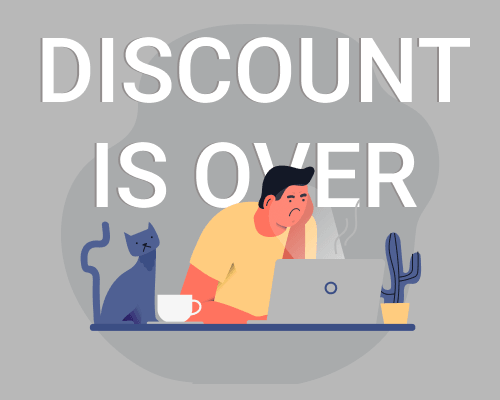 Fellow geeks at your side
Up to 10% off
There's no playing it safe on Geek Pride Day. Embrace your passion and celebrate what you love while we write one paper for you at 10% off with a promo code GEEKSIDED from May 27 to June 3.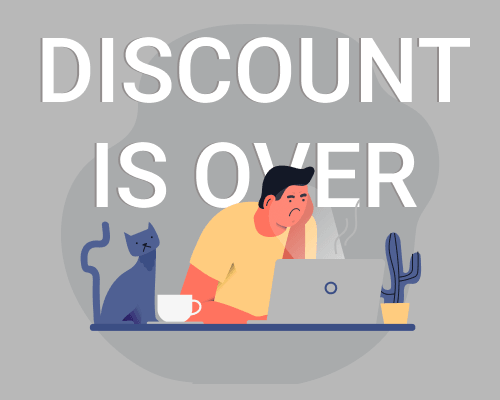 And the Oscar for Best Student goes to...
Up to 10% off
you, with our complimentary 10% off one paper with a promo code ACADEMYAWARDS (valid through April 24).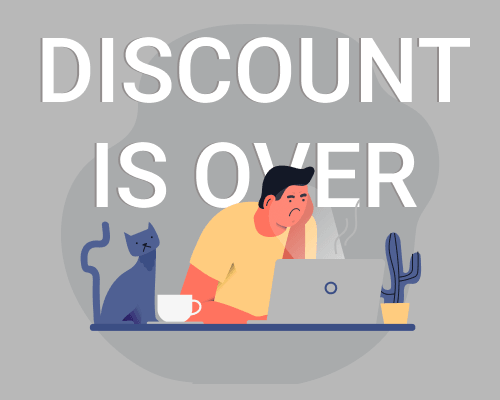 Keep calm and lucky on!
Up to 11% off
Your lucky charm is here: use promo code LUCKYONE from March 11 to March 17, and we'll write one paper for you at 11% off.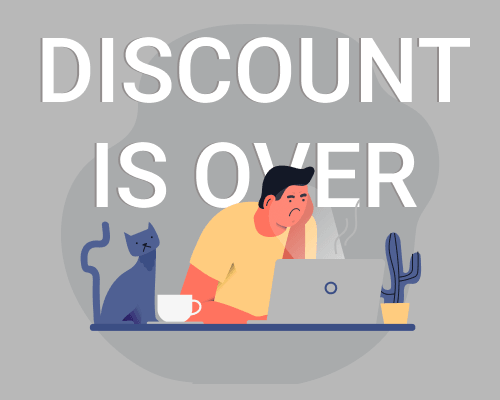 Love like there's no tomorrow
Up to 14% off
Get homework out of the way of your love life and save 14% on any paper with a single-use promo code BEDARING from 02/11/2021 to 02/15/2021.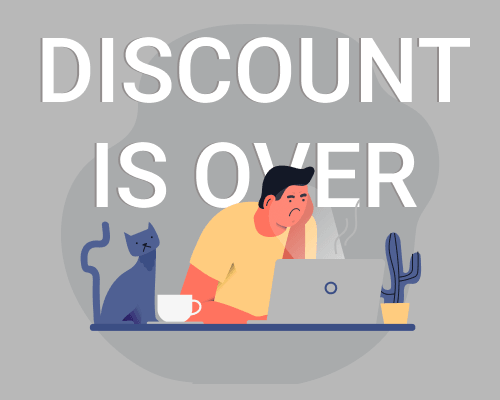 Peace and quiet
Up to 15% off
Enjoy some much-needed peace and quiet and get one paper with a plagiarism report at 15% off from January 28 to January 31 with a promo code PEACENQUIET15.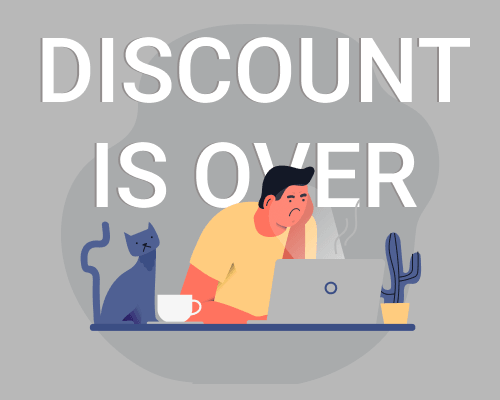 Merry Christmas and Happy New Year!
Up to 21% off
We wish you all the best this holiday season and the upcoming year. Let them bring you joy, happiness, and peace. While you savor every moment with your loved ones, we'll write one of your papers with progressive delivery at 21% off. Use promo code PEACETIME2021 from December 17 to December 26.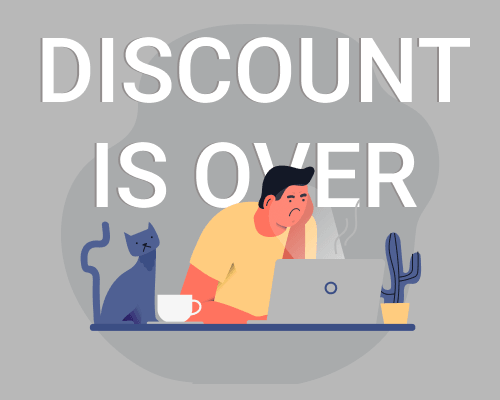 We've saved the best for last!
Up to 40% off
We would never leave you without a once-in-a-lifetime offer on Black Friday! This year, we've secured the biggest savings for you yet. Your exclusive promo code BESTOF2020 for 40% off is valid for one paper (by a PRO writer) only from November 24 to November 29.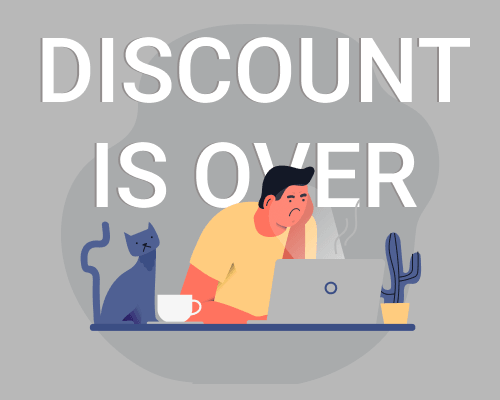 Make most of our deal under cover of darkness
Up to 13% off
Don't be scared of the dark, embrace the power of the shadows, and our team of supernatural helpers will get you out of trouble. For 13% off your paper, use promo code ENTERNIGHT2020. The single-use code is only valid from October 29 to November 4.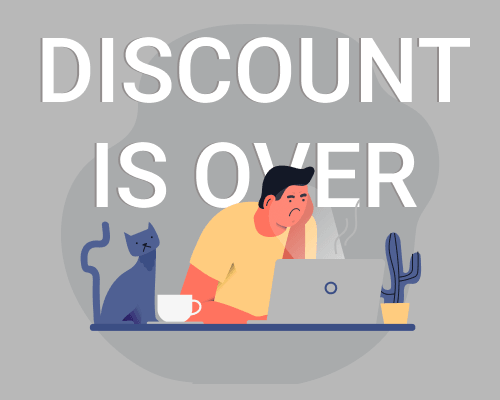 We'll be your reliable backup on any adventure!
Up to 14% off
Happy Columbus Day, fellow explorer. To embrace your adventurous side, get a trustworthy team at your back. Order any paper between October 8 and October 14, and we'll slice the price by 14%. Your single-use promo code is DISCOVERIES2020.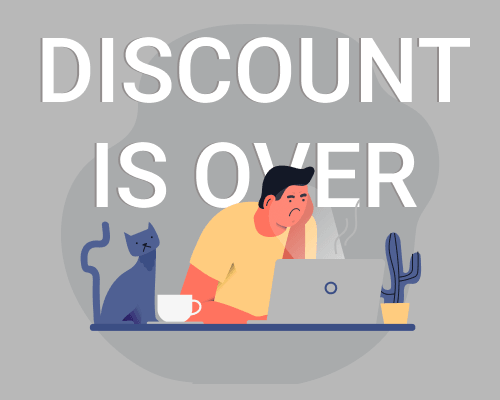 We're here to lend a hand when you need it!
Up to 12% off
Start the fall term right, and everything will fall into place for you. Instead of wasting your time, let us help you find the most efficient way to secure top grades. For 12% off your paper, use promo code WORKSMART2020 from September 3 to September 9 for one order only!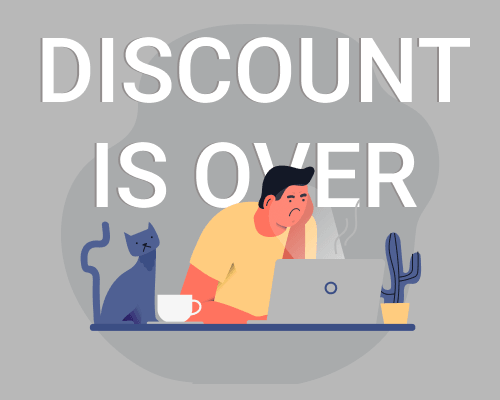 Secure your future
Up to 12% off
Your future depends on the decisions you make now, so be careful when choosing the things you spend your youth on. For one, let us take over your schoolwork at 12% off. Your single-use promo code SECUREFUTURE2020 is valid from August 6 to August 13.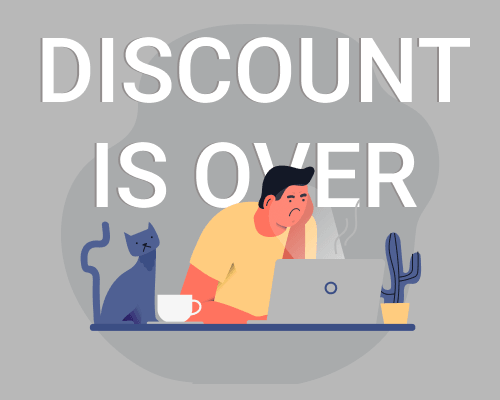 Better late than never!
Up to 13% off
If they can delay the long-awaited Ghostbusters: Afterlife, who says your professors won't accept late submissions? You've still got time to turn in your papers! We'll slice 13% off your order from July 9 to July 14. Beware: promo code BETTERLATE2021 is valid for a single paper!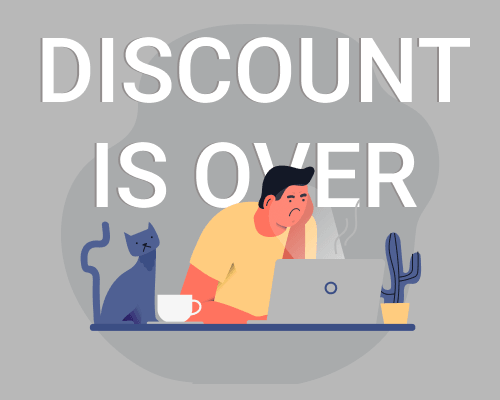 Summer Adventure Awaits!
Up to 12% off
It's time to step out of the comfy classes and let life  be your teacher. Venture into the open world with trusty helpers by your side. Get any paper at 12% off from June 11 to June 16. Your single-use promo code is FINDADVENTURE.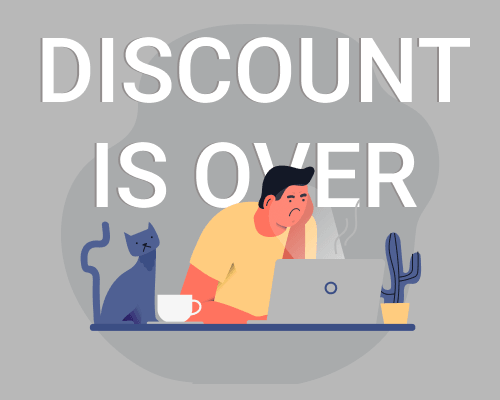 Happy end for the term
Up to 13% off
The stress and strain are almost over, you have to endure just a bit more. To make your last weeks of the term less painful, let our professional writers help. Place an order from May 14 to May 19, and we'll slice 13% off one paper for you. The promo code is YOURHAPPYEND.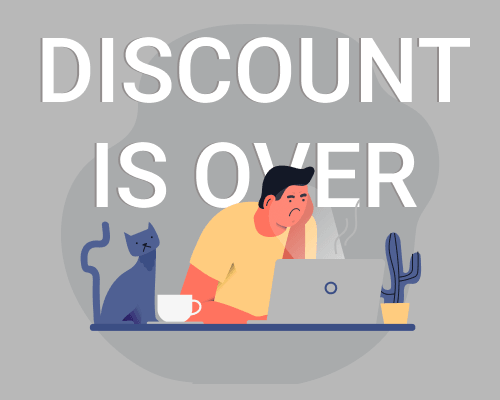 Safe'n'sound
Up to 15% off
Keep calm and let us help. Follow the safety protocols (wear a mask, wash your hands, keep your distance) and let us worry about your schoolwork and deadlines. For 15% off one paper, use promo code SAFEDIS15. It will remain valid until the end of April, so use it wisely.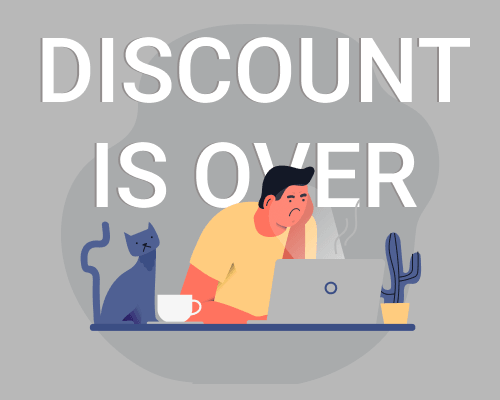 Who needs luck...
Up to 12% off
You don't need to rely on leprechauns when we remain steadfast and true throughout the greenest week of the year. Catch 12% off any paper from March 12 to March 18. Use promo code NONEED4LUCK to secure your discount.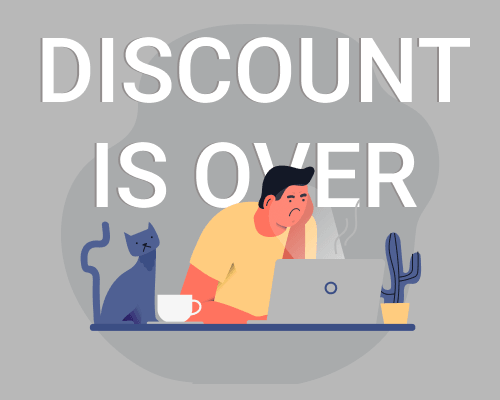 SpeedyPaper team loves you!
Up to 14% off
Let us make this St. Valentine's Day special for you. Order any paper  from February 13 to February 18 and get 14% off. The promo code is CONFESSION.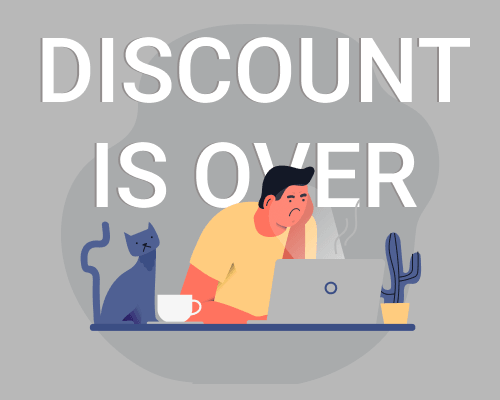 Celebrate Groundhog Day
Up to 12% off
Don't let comfortable routines lull you into a false sense of security. If you find yourself stuck in Groundhog Day, reach out for help, and we'll provide it. Start small. Use promo code GHD12 to get 12% off any paper your order today!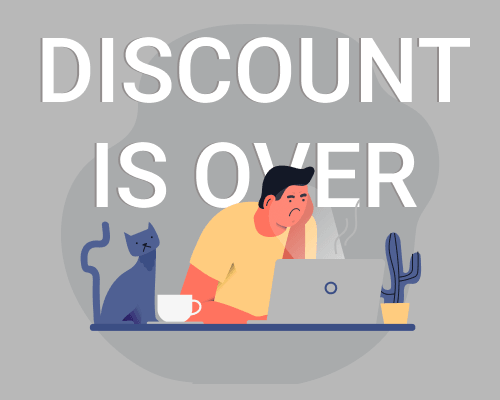 Santa came early, and he brought a special gift for you!
Up to 14% off
With Christmas in the air, homework is the last thing on your mind, as it should be. Let our early gift help you relax and get into the holiday mood early! 
Order a paper between December 19 and December 26, and we'll cut the price by 14%. The promo code is EARLYGIFTS.
Have a very Merry Christmas!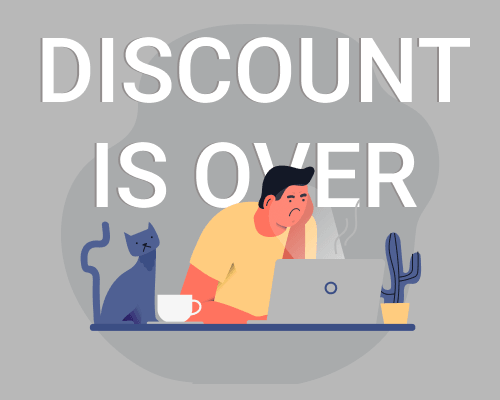 Fulfill your secret wishes this Black Friday with our help!
Up to 15% off
You deserve to see your dreams come true, especially when the prices are at an all-time low! If you aren't ready to go big, start with a safe bet. Get any paper at 15% off, but the promo code FRI15OFF is only valid from November 25 to December 2.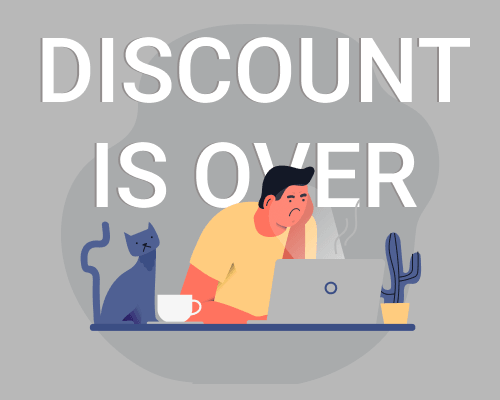 Trust your instincts!
Up to 13% off
If you don't want to turn into a zombie this October, it's time to hire professional witch hunters. There are hundreds on our team, ready to exorcise case studies and put your term papers to rest. Use promo code HALLOWEEN19 between October 24 and 31, and we'll slice 13% off your order total!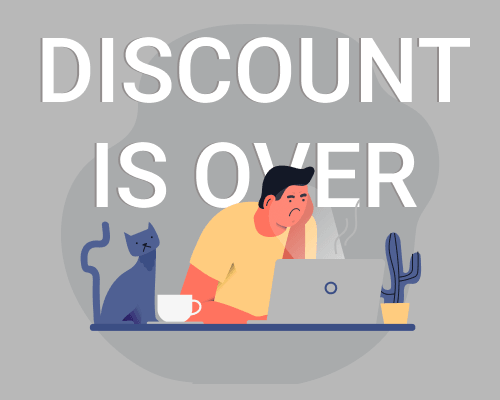 Don't drag IT out
Up to 12% off
The new term puts you on edge, but we know how to beat your anxiety! You need an easy win in your first days, and we'll get it for you. Simply use promo code FIRSTWIN between September 3 and September 9 and get 12% off your first A-worthy paper!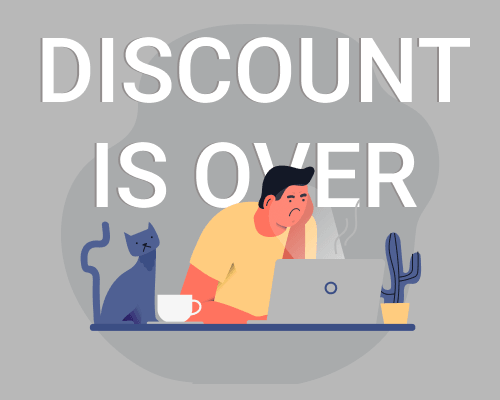 The power of Lazy
Up to 12% off
If you don't feel like getting out of bed, Lazy Day is in order! Type "I want a feel-lazy discount" in our chat between August 6 and August 10 and save the promo code you get. It will slice 12% off a single order from now till the end of September.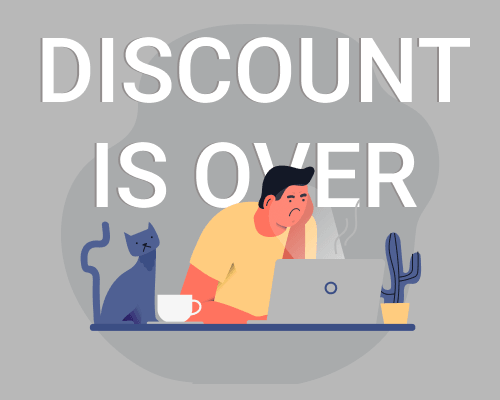 It's a sure thing!
Up to 14% off
With so many students away from school, now is your prime chance to snatch our best writers and get papers at an unbeatable price!
Only from June 26 to July 6, we'll write anything you order at 14% off. Just apply promo code JUJU14 at checkout!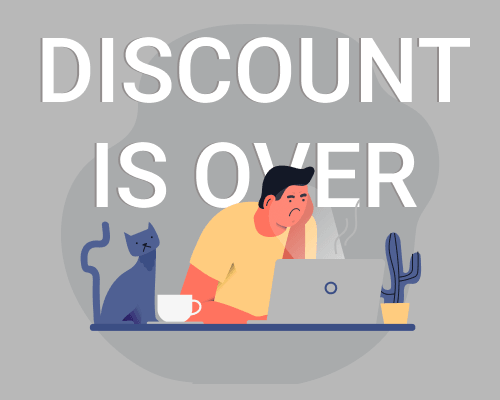 Secure Spring Sale
Up to 12% off
Do you startle awake in a cold sweat, thinking you've missed another deadline? Are the finals getting to you? There is one way to feel safe and secure again – delegate your homework to professionals. Secure any paper at 12% off with a promo code SHIELD. Hurry, the deal is only valid between April 24 and April 27.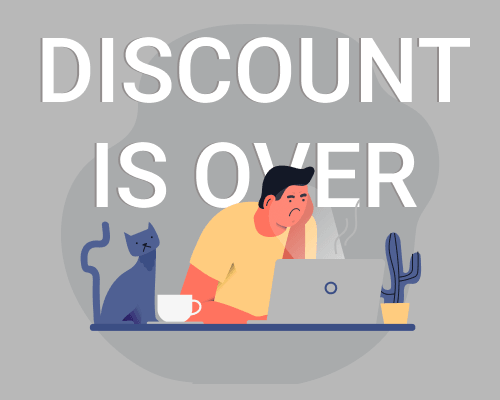 60% off papers by TOP writers expires on Black Friday!
Up to 60% off
If you've never ordered a paper by a TOP writer, you're missing out. This Black Friday, treat yourself to outstanding quality and in-depth research without breaking the bank!
Apply promo code SAVE60 at checkout and get any paper by a TOP writer at 60% off. The deal is valid November 15 through November 23.
Enjoy SpeedyPaper services: discreet, custom, and top grade!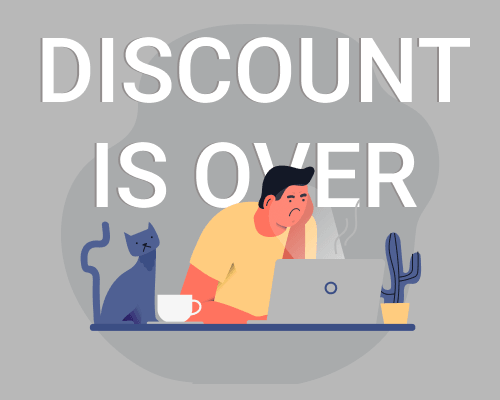 Save Sheldon. Fight Darkness!
Up to 0% off
Darkness is slithering in, muffling the sounds and suffocating. When you can't breathe, and laughter gets stuck in your throat, face your fear to beat it. Become a true hunter: get good grades by day and eradicate evil by night.
It's your chance to save Sheldon. In turn, he'll help you exorcize plagiarism, and get a report for free, saving $9.99 on every order! Get a paper between October 25 and 31 and use a promo code WORLDSAVIOR.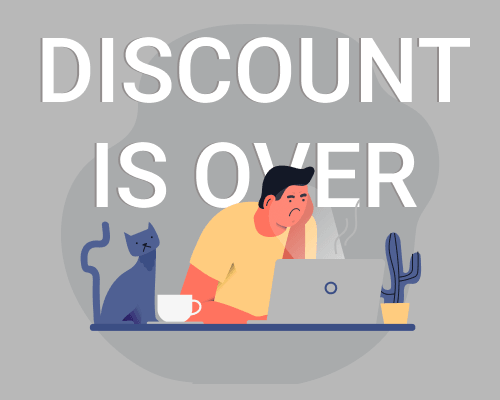 Deadpool 2 or Homework?
Up to 14% off
With SpeedyPaper on your side, luck will turn into your superpower!
You'll get to see "Deadpool 2" premiere and hang out with friends without a single thought about homework. All you need to do is apply a promo code DEADPOOLUCK at the checkout and get 14% off your paper from May 15 to May 20.
Don't miss your chance! Turn your education into a success story.