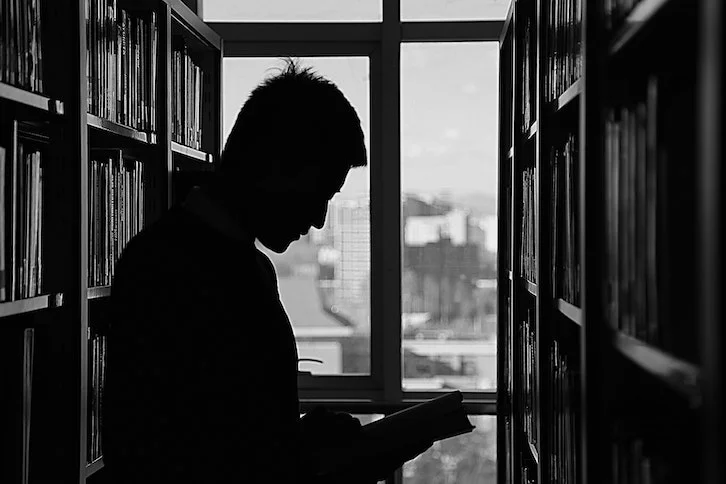 How to think of endless synthesis essay topics + 60 sample ideas
Choosing an essay topic is a struggle when the options are endless, and all you have to go on is a vague prompt. That's especially true for synthesis essays, as they require in-depth research, so picking the wrong topic can cost you days wasted on useless search and planning. To avoid such mistakes, we offer a practical guide on choosing synthesis essay topics and a list of ready-made ideas for your inspiration.
And once you choose your topic, make sure to check out our synthesis essay writing guide for more helpful pointers.
Generate tons of good synthesis essay topics fast
Developing a strong title is half the struggle of working on a paper. So let us get you in on a secret of crafting endless ideas. It's the approach our writers use every day, so we're sure it will work for you, too. We recommend taking each of these six steps in order, though you may wish to combine or skip a few.
Consider your class and prompt. If you're reading Business and Management, writing a historical synthesis would not go well. So pick a broad field of study or several overlapping directions.
Narrow down the scope. Look at the word count requirement and be realistic about the synthesis essay topics that can fit within it. For instance, you could write books on the economic effects of the pandemic, but researching its impact on a single industry or establishment should fit the scope of your assignment.
Make it fresh and interesting. Gun control, abortion, and marijuana legislation may be popular topics, but they have been covered thousands of times. So instead, choose an idea that excites you and makes you want to learn more.
Frame a controversial issue. Even if you're working on an expository, not argumentative, piece, your subject should warrant at least two different points of view, or you won't be able to synthesize. So instead of the harmful effects of smoking, write about the different government practices and approaches designed to discourage smoking in the US and EU.
Think outside the box. Assigned reading and syllabus are not the only things you can use. Instead, scour Reddit, Snapchat, Discord, or news feeds for the hottest synthesis essay topics. As of summer 2023, Taylor Swift's effect on the economy and race-swapping in Disney remakes are good options.
Touch base with your professor. It's always a good idea to get regular feedback, regardless of the project you're working on. So before you commit to the topic and start researching, bring it to your TA or professor for approval. We also recommend having a couple of alternative options in case your first choice doesn't pan out. This way, you'll be able to get immediate confirmation on one of your ideas instead of wasting time and waiting for the next chance to catch your professor during office hours.
If you follow this 6-point plan, you should have no trouble generating endless synthesis essay ideas. But if you prefer learning by example, check out our list of excellent synthesis topics below.
60 free synthesis essay topics
We asked our paper writing helper team to come up with a few ideas using the algorithm above to help you better grasp the concept and get inspired to generate unique synthesis essay topics. You can skim through the whole list or focus on the section that aligns with your assignment. Feel free to borrow any of the ideas or adjust them to suit your writing needs.
Explanatory synthesis essay topics
As the name suggests, explanatory and descriptive essay topics focus on presenting information from different sources without taking a side or arguing in its favor. Instead, your account should be objective and as complete as you can make it within the word count limits. Remember to narrow or expand the scope of the issue depending on your assignment requirements and experiment with tweaking our samples to suit your class. Here are a few ideas you can use:
The economic and regulatory causes of the housing crisis in the US
The shortcomings of gender equality in authoritarian countries
The rise in the destructive impacts of hurricanes
The causes and consequences of binge drinking in middle-aged adults
The long-term effects of lying on a resume
The negative impact of narcotrafficking on Latin American countries
The growing divide between the Republicans and Democrats in the US
The potential future application of driverless cars
The long-reaching effects of ADHD drug shortages
Current trends in American family planning and fertility
Argumentative synthesis essay topics
Unlike explanatory or expository papers, argumentative essays require a controversial topic and a strong stance. Although you will still need to objectively present information from multiple sources, you should use hard facts and numbers to sway the reader to your point of view. At the same time, argumentative writing should avoid emotional rhetorical tools, as they are reserved for the persuasive genre. And while you can write an argumentative piece on any issue, we've come up with a few hot topics for synthesis essay that are relevant in 2023 and will likely remain so for a couple of years:
Getting a college degree isn't sustainable because of student loans
Space exploration is not worth the investment
Twitter turning into X is the worst example of rebranding
Oil production should halt to prevent further climate change
The pursuit of diversity among college administrations drives inequality
AI models will never replace schools and colleges
Addiction treatment isn't effective in 50% of the cases
Forever chemicals will cause significant increases in healthcare expenses
Climate change has a detrimental effect on the human mind
Ransomware attacks will get more common
Fun synthesis essay topics
Sometimes it may look like all writing assignments are about doom and gloom. Merely thinking of research and writing can rob you of the will to live. But that's not always the case, as some synthesis essay topics can be quite fun and exciting, especially if you frame them correctly to align with your class and assignment. Of course, if you're not sure your professor will welcome a more light-hearted subject, you should consult them or the TA before proceeding with your research. Still, we believe the ideas on our list should appease any professor, especially if they have a good sense of humor:
Who will win in a roast battle between AI and standup comedians?
How climate change affects the top vacation destinations
E-bike is a motorcycle you don't need a license and insurance for
Should influencers unionize to protect their rights?
The difference between X and Threads
The effect of pets on marriage success
How long do middle-school crushes last?
Can arranged marriage make a comeback in the 21st century?
How much living space does a human need?
The most inappropriate uses of the tip screen
Synthesis essay topics on finance
It seems like every conversation these days turns to money sooner or later, which isn't surprising considering the economic rollercoaster of the pandemic and post-pandemic years. So while it may not be your favorite subject, it's so universal that you can keep writing synthesis essays about finance for all your classes, from Business and Management to History, Philosophy, and Gender Studies. While it may not be the most conservative approach, most professors will not fault you for being pragmatic and looking at the financial side of things. All you need to do is pick one of the sample topics below and adjust it to fit your class, and you're set:
The financial effects of 2023 union strikes on the movie industry
The personal cost of moving to clean energy
The global effects of the collapse of the Chinese construction industry
The positive and negative impact of tourism on Hawaii's economy
The potential effects of self-driving cars on the American economy
The impact of Pride month boycotts on American brands
The financial potential of TikTok movie reviewers
Expediting construction using AI solutions
Forced labor proliferation in the fast fashion industry
Small businesses using credit card charges to improve their bottom line
Synthesis essay topics about history
History doesn't have to be boring or reserved only for History classes. After all, most of our actions are influenced in some way or form by the past. And researching or drawing connections between modern-day drama and its historical roots can be exciting and fun. On that note, we've come up with a list of historical topics for synthesis essay that should fit a variety of classes, including Law, Business, Marketing, and Sociology. Besides, you can always take the core of our idea and twist it into unexpected directions to develop a completely original take.
The reasons for using generic DNA tests to trace family genealogy
The causes of the market expansion and resultant stock market crash of 1929
Everyday items invented over 3,000 years ago in Ancient China
The history behind the first-ever convicted felon in the US
The long-term repercussions of the Manhattan Project's Trinity test in New Mexico
An overview of different theories of ancient humans getting to North America
The history of Mattel's Barbie toys that were discontinued and forgotten
An overview of the unsuccessful Titanic rescue attempts
The birth of American Chinatowns despite the raging racism of the 19th century
The effect of hidden health issues on JFK's presidency and conspiracy theories
Food synthesis essay topics
This category may not seem the most useful, but when you think about it, food is something we encounter daily. Therefore, it's one of the most influential factors in our lives. After all, food affects our physical and mental health and mood. Besides, you can always look at it from a Business or Economy perspective. And if you expand your understanding to include drinking water, farming, alcohol, and more, the number of synthesis essay ideas becomes staggering. You'll find plenty of intriguing topics for synthesis essay assignments on our list that deal with tradition, finances, culture, and more, so you should be able to adapt them to a variety of classes and subjects.
The opioid epidemic makes restaurant workers practice first-aid skills
The effects of vegetarianism and veganism on the body and the economy
The effectiveness of food banks in helping people of low socioeconomic standing
Alcohol consumption differences across Gen Z, Millennials, and Gen X
The homesteading trend among Americans and its relationship to food prices
Potential ramifications of new coal-oven regulations for New York pizzerias
The relationship between national cuisine and identity in the US
Addressing the rising summer temperatures for kitchen workers
The effects of the increasing popularity of alcohol on the soft drinks industry
Food trucks as the ultimate gastronomical experience of any city
Final еhoughts
Now you have the keys to the endless selection of synthesis topics, as well as a few dozen excellent samples to go on. Once you get the professor's approval to start research, all you need to do is complete the paper. And that's the second hardest thing about the task. After all, research and planning can take days, and writing means beating writer's block.
Sooner or later, you'll come across a task that's so challenging you won't be able to deal with it on your own. That's where SpeedyPaper experts writing papers for money come into play. Our team of experienced academics can craft a synthesis paper on any topic and provide a research paper to buy, edit or format any assignment. And best of all, we can finish most tasks within 24 hours, letting you meet the tightest deadlines. All it takes is a filled order form to get our experts started on your paper, so hurry and get your essay asap!