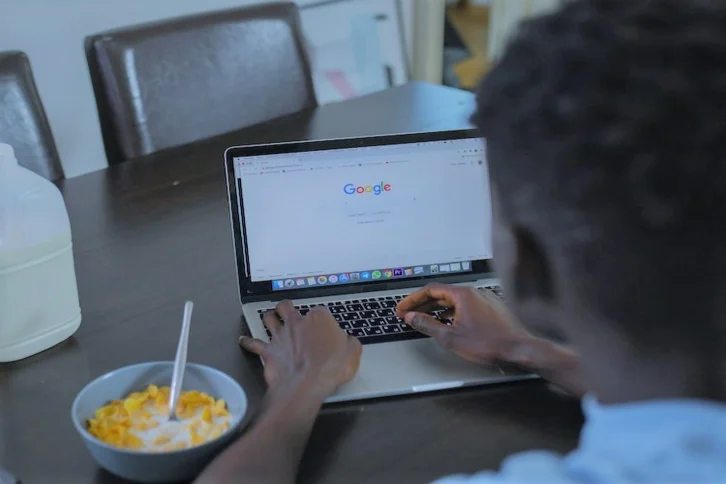 What happens if you misspell SpeedyPaper on Google?
Google has become very good at anticipating our needs and translating the most incomprehensible search queries into results that actually answer our questions. But it doesn't work 100% of the time, especially if you make a tiny, inconspicuous typo in the brand name you've only heard about.
We've recently received a slew of complaints from unhappy students. But once we got to the bottom of their stories, we learned that most ended up at the wrong site when looking for SpeedyPaper on Google. So today, we'd like to explain how and why these tricks work and how you can protect yourself.
How many SpeedyPaper knockoffs are there?
We've seen plenty of websites that unashamedly use our design and homepage copy to attract customers without doing the hard work. But some scams take the scheme to another level by using a name one letter away from SpeedyPaper.
Although we can't say for sure how many knockoffs there are, we've found at least three that have nothing to do with SpeedyPaper:
Speeedypaper - notice one extra 'e' in the middle
Speedypapers - notice the plural 'papers' instead of 'paper'
Speedpapers - notice 'speed' instead of 'speedy'

We're sure there are many more out there we haven't encountered yet. But if you've stumbled across a website that looks like a cheap SpeedyPaper copy, please let our support team know, and we'll add the URL to our list of knockoffs. 
Why should you care about SpeedyPaper impersonators?
One wrong or missing letter is such a small thing, but it can mean the difference between getting quality writing service and losing time and money and risking your academic record. Of course, we wouldn't raise the alarm if we knew SpeedyPaper copycats were doing as good a job as our writing experts.
Instead, they use our solid online reputation and presence to lure in unsuspecting students, take their money, and give nothing back. Even if they manage to provide a piece of writing, it's unlikely to be usable. 
What's wrong with SpeedyPaper copycats?
It would be easy to treat these cases of business identity theft as flattery and let it slide. But we can't condone high school and college students losing their money to scams hiding behind the SpeedyPaper name. 
And if you think there's nothing wrong with a bit of business rivalry that could bring down the cost of homework help for you, consider these simple questions:
Why would they try to pass for SpeedyPaper if they were good? Although it may be challenging for a new company to enter such a competitive market, new writing services pop up monthly. Hiding behind a well-known name is not something an honest business would do. It can either be an attempt to use our reputation or sink it.
Would their writing be original if they couldn't come up with a unique name and design? Sure, one instance of plagiarism isn't enough to prove all the papers will be ripped off. Still, the chances of encountering plagiarism and poor writing are much higher when dealing with a company with a record of stealing other people's work.
Why are their prices as high as SpeedyPaper's? Considering these copycats rely on our reputation, ideas, and even design, you'd think they could offer bargain rates. But that is not the case. Instead, they want you to treat them like legitimate writing services and cover the cost of professional assistance you won't get.

We're only worried about your wallet and grades, so please treat our reasoning as a friendly warning, not an attempt to throw shade on the competition. And if we convinced you to stay away from knockoffs, let's get to the main point of this post.
What's the right way to spell SpeedyPaper?
Speedypaper.com is our writing service's only official website.
SpeedyPaper: Essay Writer Help is the name of an Android app you can download from Google Play.
Speedy Paper: Essay & Homework is the name of an iOS app you can download from the App Store.
All other spelling variations will likely lead you to one of the knockoff services that has nothing to do with our writing company. 
How to avoid SpeedyPaper copycats for sure?
If you're reading this post, you've likely been to our blog, essay archive, or writing service a few times. Still, if you rely on Google to return every time, anything can happen once developers upgrade the search engine algorithm yet again. To avoid uncertainty and stay out of trouble:
Add our homepage or blog to your browser favorites
Clip this post to your note-taking app
Write down the URL on a sticky note you keep at your desk
Install our mobile app
Combine two or more options for extra measure

With SpeedyPaper one click away, you'll always be safe from scammy copycats and imitators and enjoy top-grade writing quality at reasonable rates.