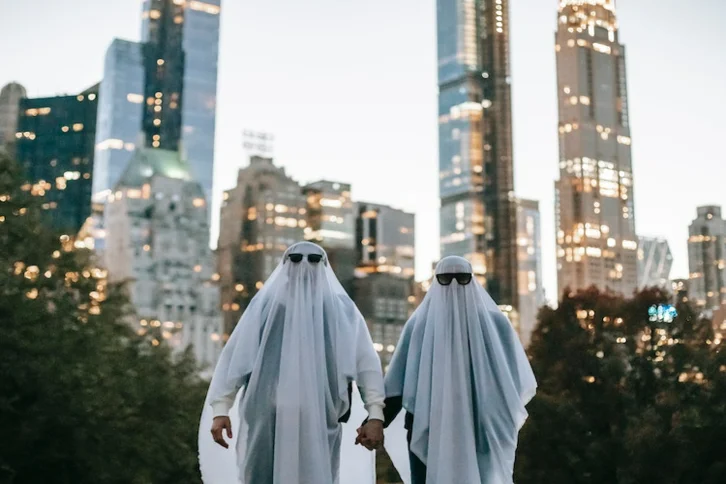 A brief guide on how to craft an essay about Halloween
Some traditions and holidays remain popular for thousands of years, no matter what. They influence modern culture, customs, and even the educational system. Moreover, sometimes they are perfect topics for your papers. What if you have to craft a Halloween essay and describe certain traditions? Where will you start, and what writing techniques will you use? Here is a guide to help you figure out the details and craft an outstanding assignment.
What is a Halloween essay?
As a rule, some professors can give you academic freedom and the right to choose topics. If your subject is in any way related to religion, history, or tradition, then you can write a Halloween essay. This academic assignment is related to the ancient religious feast of the veneration of all saints. According to legend, the souls of the dead come to the world of the living on October 31st. As a student, you can craft an essay about Halloween parties, religious origins, or contemporary pop culture. In other words, you are limited to the general idea, but you can experiment with your ideas.
Halloween essay tips: step-by-step guide
Surely you are at a crossroads and do not know where you will start your Halloween essay. For many first-year students, this task is critically difficult. But is everything as terrible as it seems at first glance? Here is a step-by-step guide to help you handle stress and start crafting your essay.
1 - think of solid paper topics
Your first step should be to choose a good topic idea. Check all the options that your professor is ready to give you. If you have academic freedom, then you should make a list of ideas right now. How about writing an essay on Nightmare on Beaver Lake? This unique haunted adventure was created in 2004 and is Seattle's largest mystical Halloween event. You can also write about the origins of the holiday, traditions, or customs associated with this special day.
2 - study all background info
You probably want to know how to start a scary story essay. But first, you should find out everything about this holiday or the crucial nuances of your topic. What about historical facts, general chronology, events, or unusual curiosities? Know everything about your area of research, and you will undoubtedly be able to reduce the risk of missing out on something special.
3 - stick to the standard structure
Many Halloween story ideas are interesting enough that students may go too far and miss obvious mistakes. The fact is that you have to stick to the classic essay structure. So get ready to craft a solid intro with your thesis statement, 3-4 body paragraphs, and a strong conclusion. As a rule, following standard instructions will allow you to avoid making basic mistakes.
Halloween essays types: three different ways of crafting your paper
Narrative Halloween essay
As a rule, such an essay allows students to tell stories, real or fictional. Such papers are often anecdotal, experiential, and personal. For example, imagine an essay about Halloween, allowing you to tell a spooky story. As a pastel, you can use real facts and develop original stories and plot twists to impress your professor.
Descriptive Halloween essay
The creation of such an essay is usually associated with a description of some object, person, place, experience, emotion, situation, etc. That is why you should carefully analyze the facts and describe things in detail while crafting your Halloween essay. Concentrate on the most important nuances that will make your paper solid.
Informative Halloween essay
As a rule, such an essay about Halloween educates your reader on a topic. As a rule, you can define a term, compare some aspects or describe the nuances of a festive ceremony. Such an essay is not intended to present an external opinion or persuade your reader. Your goal is to become Wikipedia for a short time and only state facts and events.
Good topic ideas you can pick
Surely you at least once thought about which topic you should choose. Unfortunately, the fact is that most students feel confused when they need to look for Halloween essay ideas. So what research areas should you choose, and what should you pay attention to first? Here are some good ideas worth your attention.
Spooky Halloween essay topics
Some essay ideas look spooky, even if you know that mystical events are fiction. Here are the topics you can use to surprise your professor.
What is the story behind the pumpkin with the devilish grin?
How to create the scariest costume to scare all your friends?
Why are black cats the symbols of the night of all saints?
Why shouldn't students spend Halloween in the woods?
Why is the suicide rate on the rise during Halloween?
Do witches gather for a Sabbath during the night of all saints?
Why shouldn't Halloween be taken as a fun holiday?
Why do serial killers love Halloween?
How does the night of all saints affect the behavior of animals?
Why do people see magical things during Halloween?

As you can see, there are quite a few ideas to scare your reader (aka professor). However, you only need to concentrate on the correct mystical fact, story, or legend to achieve the suspense effect.
Creepy Halloween essay ideas
Sometimes your goal as a student may be to create the creepiest essays by highlighting exciting topics. That is why you can choose mystical stories, occult incidents, or inexplicable facts that excite people's minds. Here are some good topics to help you understand what's what.
Can the dead hear what the living are talking about during the night of all saints?
Why do cultists summon spirits during Halloween?
Crimes related to sacrifices during the night of all saints.
Are there any confirmed facts of natural anomalies during Halloween?
What religious cults venerate the night of all saints?
How are UFOs and Halloween related?
Why does the church oppose Halloween?
What is the dark side of the night of all saints?
Halloween: blood, rituals, and the occult.
Why is Halloween banned in some Muslim countries?

All these ideas are scary enough and will allow you to impress your professor. In any case, you will show that you are not afraid of tricky assignments and are ready for deep research of your topic. But even if you are not ready for such academic areas, you can count on paper help. Choose a reliable company, and you won't regret it.
Controversial Halloween essay edeas
Sometimes your essay ideas can be quite controversial or even provocative. On the one hand, this approach looks too complicated. But your professor will undoubtedly appreciate your attempts to discuss complex ideas and offer your perspective on the situation. So here are controversial ideas that will allow you to craft exciting papers.
Should you scare friends or family during Halloween?
Why should people follow the "trick-or-treat" rules?
Is home decorating a must for Halloween?
Why do people with heart failure participate in Halloween spooky challenges?
Is it allowed to enter the house without permission during the night of all saints?
Should you call the police because of the annoying visitors during the night of all saints?
Why do Halloween pranks often go too far?
Why are people so obsessed with celebrating All Saints' Eve?
Why does the crime rate rise during Halloween?
Is the feast of all saints connected with the activation of street gangs?

Nothing is better than controversial idea essays that allow students to stand out. Surely you want to earn the reputation of a diligent, attentive, and responsible student. All of these topics are ideal for creating good, non-standard papers.
Simple Halloween essay ideas
Sometimes students are not eager to craft papers related to all saints day for a long time. They want simple ideas and solutions so they don't waste time and move on to something more substantial. That's why you should check out these simple paper ideas to start writing as soon as possible.
What is Halloween?
Why do the roots of the feast of all saints lie in the origins of Christianity?
Did the ancient Picts celebrate Halloween?
Should I choose a costume for a Halloween party?
What food and drink is relevant for celebrating All Saints' Day?
Can you pray during Halloween?
Is the use of mystical paraphernalia during Halloween sacrilege?
How does the church react to the celebrations of All Saints' Night?
How do people around the world celebrate Halloween?
An essay about Halloween party: decorating ideas.

As you can see, there is nothing complicated in choosing one of the above ideas. You can even combine multiple topics if you think it would be helpful to create the perfect assignment. Don't be afraid to experiment; these simple ideas are unlikely to cause you to panic while searching for relevant information.
Conclusion
As you can see, Halloween is a holiday that has a thousand-year history and is revered by many people around the world. By using all of the above tips, tricks, and topics, you will be able to achieve the desired results and craft a good paper for your professor. Do not be afraid to move forward, and you will succeed. In addition, you can always count on our help, which is essential.