B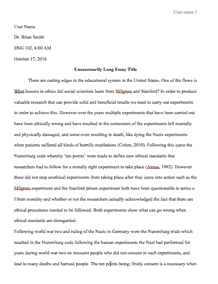 This essay has been submitted by a student. This is not an example of the work written by our professional essay writers.
The cage analysis also known as the cage distance framework recognizes cultural, geographic, economic and administrative differences between nations that firms should address when making international policies. Also, it may be employed to comprehend patterns of trade, information, capital, and people movements (Baines & Page, 2013). Cage analysis of Brazil compares a conceivable target market to a company's home market in the extents of administration, geography, culture, and economy. Moreover, it yields insights into the fundamental differences between home and target markets thereby permitting enterprises to evaluate the appeal of that market (Ghemawat, 2007). The cage analysis of Brazil aids in identifying institutional voids, which might tend to aggravate internationalization exertions. Therefore, institutional differences are essential to the degree that the absence of particular intermediaries can promote transaction costs and as well reduce them.
Moreover, pestle analysis of Brazil examines the political, economic, social- cultural, technological and legal environment of the country. Under political climate, Brazil is known for its stable and proactive Government (Souza & Sinder, 2005). However, in times of political instability, the countrys business conditions tend to be demanding because of the volatile political conditions and the threat during the elections. Therefore, the companies that change quickly and at social extremes levels do not add to the state's attractiveness.
In the Economic environment, pestle analysis of Brazil examines the potential growth of the country regarding the economy. Therefore, the analysis has been done to find ways to bridge the gap between the rich and the poor so as to decrease the level of the unfortunate in the nation and have an economic balance (Raj & Musgrave, 2009). The analysis has also looked for a better technology and ensured that the countrys adoption of it is highly achieved. Under the legal environment, the pestle analysis has emphasized the business located in the legal ways so as to prevent any economic distortion. Therefore, the with the cage and pestle analysis, Brazil can establish the appropriate of growth and development in the country.
References
Baines, P., Fill, C., & Page, K. (2013). Essentials of marketing. Oxford: Oxford University Press.
Ghemawat, P. (2007). Redefining global strategy: Crossing borders in a world where differences still matter. Boston, Mass: Harvard Business School Press.
Ghemawat, P., & Siegel, J. I. (2011). Cases about redefining global strategy. Boston, Mass: Harvard Business Pub.
Haslam, C. (2013). Redefining business models: Strategies for a financialized world. New York, NY: Routledge.
Holmes, K., Hughes, M., Mair, J., & Carlsen, J. (2015). Events and sustainability.
Raj, R., & Musgrave, J. (2009). Event management and sustainability. Wallingford, UK: CABI.
Richard, C., Jermyn, L., & Spilling, J.-A. (2012). Brazil. Tarrytown: Marshall Cavendish.
Souza, J., & Sinder, V. (2005). Imagining Brazil. Lanham, Md: Lexington Books.
Need a paper on the same topic?
We will write it for you from scratch!
Request Removal
If you are the original author of this essay and no longer wish to have it published on the SpeedyPaper website, please click below to request its removal: