B+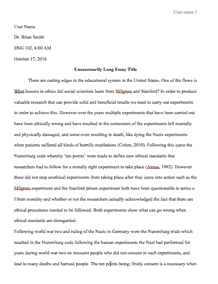 This essay has been submitted by a student. This is not an example of the work written by our professional essay writers.
It is with great pleasure that I am submitting my application for the Marie Curie PhD training studentship, under your supervision in the project TargetCare, for the purpose of cartilage regeneration in joints and intervertebral disc diseases. Recently, I finished my MSc thesis in intervertebral disc tissue engineering with grade 19 out of 20 at 3Bs Research Group at University of Minho, Portugal. This work was developed under the supervision of Professor Rui Reis, Director of the 3Bs Research Group, Vice-Rector of the University of Minho, and currently elected President of the World Tissue Engineering and Regenerative Medicine International Society (TERMIS).
The major long-term goal in my life is to have a positive impact on peoples lives. Knowing my technical skills to understand biological systems problems and finding solutions to solve them, I am positive that neutralizing chronic pain or saving patients lives is the best chance I get to achieve that positive impact, which I so eagerly seek. That was, in fact, why I felt drawn to work in my MSc thesis topic in the first place. I strongly think that tissue regeneration strategies are both the medical fields future as well as its utopia, and I have the intention to be part of it. Therefore, a multi-disciplinary research career in this field is the goal that I am pursuing to be involved in applying tissue engineering strategies in the clinics. It is crucial for me to continue and, more importantly, widen my research education in tissue regeneration.
During my MSc thesis, I had the chance to learn significantly about biofabrication techniques, mainly reverse engineering, via micro-computed tomography, and additive manufacturing intervertebral disc replica scaffolds, to which I had no previous experience. In fact, this was the first biofabrication work in the 3Bs Research Group, which required the full use of my self-learning skills. Alongside, practical knowledge in isolation, culture, hydrogel encapsulation, and seeding of primary nucleus pulposus, annulus fibrosus and cartilaginous end-plates cells separately, as well as several qualitative and quantitative assays was acquired. This thesis gave me a strong knowledge on the intervertebral disc and all the processes and changes surrounding its aging or acute overloading sparked degeneration disease. My thesis co-supervisor, Dr. Miguel Oliveira, works in cartilage regeneration, and to work alongside my colleagues for the last two years gave me a good insight on this type of tissue. Recently I submitted a review based on all the information I have learned during my thesis, which I can send to you upon your request.
From my biomedical engineering education and tissue engineering investigation experience to my interest in multi-disciplinary research, including my team player, communication and self-learning skills, I believe that I would make a good asset to this project. Your vast expertise in cartilage regeneration and the research track record of the University Medical Centre Utrecht seem like a perfect fit for my desire to pursue PhD in this field and the opportunity to be working within an exciting Marie Curie project feels truly exceptional.
Please find attached to this application my CV and MSc thesis supervisors reference letter. I appreciate you taking the time to look over my application and enclosed documents. Do not hesitate to contact me if there is a need to send your way documents such as college transcripts and IELTS certificate, or if there is any further information you may require. I look forward to being in touch with you.
Sincerely yours,
Sebastiao van Uden
Need a paper on the same topic?
We will write it for you from scratch!
Request Removal
If you are the original author of this essay and no longer wish to have it published on the SpeedyPaper website, please click below to request its removal: