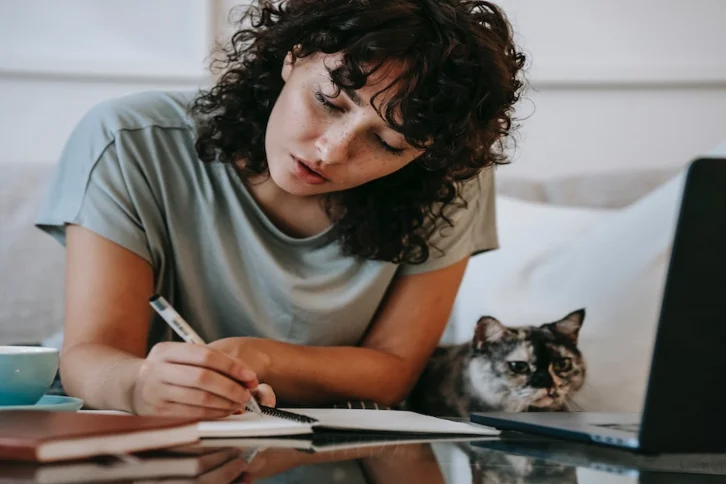 Make your school life easier
Do you feel like there are better ways to learn when you are rereading the textbook a third time in a row the night before the exam? Do you feel more confident when you get professional essay writing help when the time seems to run too fast? Your sixth sense is spot on! You should not study harder for better grades, instead, you should study smarter. And that is exactly what this article is about. I have compiled a list of three courses that are specifically designed for students who wish to save time and learn more efficiently. You'll reach commendable results even without asking for urgent essays help online if you are ready to change your mindset. These online courses can change your academic life forever. The question is whether you are ready for this.
Learning how to learn: powerful mental tools to help you master tough subjects
This is one of the most popular courses at Coursera. And if you have never heard about it, you are in for quite a treat. It has an extraordinary rating of 4.8 based on 27 871 reviews! So what is the fuss all about? This course covers the learning techniques you can use to master any subject, from Art and Music to Maths and Engineering. Authors provide helpful tips to beat procrastination, improve your research and memorization practices and ultimately master the toughest of subjects. The test taking and homework techniques will seem counterintuitive until you try them out and find that they actually work far better than anything you have tried before.
The course spans four weeks, in which you will have to spend 3 hours watching instructional videos, 3 hours practicing the skills you learn and 3 hours studying the exciting bonus materials. These nine hours have the potential to change your school life for the better.
For extra learning materials, make sure to join the Learning How to Learn mailing list. You will get a weekly digest with useful resources on learning: books, videos, interviews, and more!
Become a learning machine 2.0: read 300 books this year
As a student, you spend most of your time reading, either for research or revision purposes. So why not take time to improve your reading skills and master the art of ingraining the knowledge from the books you read? This is a revised version of a popular course with 1000+ positive reviews. You should note that the course is designed for non-fiction books.
With this course, you will learn to choose the right books, read them at least twice as quickly as before and retain the most valuable information. You will get tips on note taking and organizing your reading list when the number of finished books exceeds a hundred or two. Take this course, because every day you delay is an extra book you could have read.
The course consists of 34 short lessons with an overall duration of a little more than 2 hours. You can study at your own pace or watch the whole thing in a single sitting. The full price is $100, but you can usually buy it at a discount, like most Udemy courses, for $10 to $15.
Outsmart yourself: brain-based strategies to a better you
This is a series of engaging videos about the mysteries of our brains, and how we can challenge ourselves to get rid of bad habits and boost our well-being. The first lecture will guide you through the surprising latest neuroscience discoveries. They raise the question of the extent of control our consciousness has over our actions.
Further lessons will provide you with scientific data to battle your junk food addiction, procrastination habits, and unhealthy sleep practices. You will boost your emotional intelligence with tools to control your fears, anger, and even depression. Other lessons will explain how to make your brain happy to increase the quality of your life.
The course spans 24 lectures each about 30 minutes long. You can enjoy The Great Courses one month trial period and watch this course for free. Otherwise, a one-month subscription will set you back $19.99 (monthly) or $179.99 (annual plan). There are thousands of great courses, so the year-long subscription can be well worth it.
These are just three intriguing courses I have found and tried out across different online learning platforms. I hope you will find at least one of them useful. Choose the one you like most and enroll to improve your academic life, get better grades and increase learning productivity by leaps and bounds. Let me know if you are interested in other online learning possibilities.