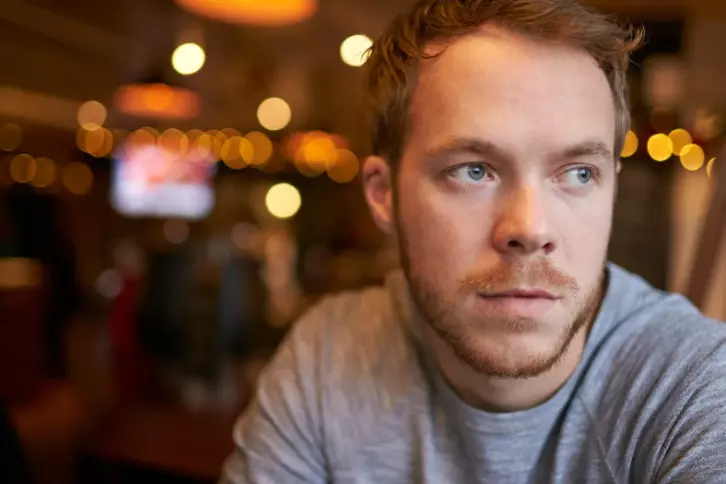 John Reed: professional paper writer
We meet again!
If you enjoyed our previous post, we have a treat for you. Today we'd like you to meet John Reed, one of our TOP writers, a passionate futurist, and an all-around great human being. If you are searching for a top-quality and fast essay writing service to deal with your daunting academic project, consider asking him for help. Flawless papers, timely submission, and excellence in every aspect are guaranteed. 
Who is John Reed?
John is a 31-year-old from Arizona now living and working in London. He dedicated a decade of his life to studying Business Administration, Analytics, and Management and went from BA to MS to Ph.D. His move across the Atlantic opened new possibilities and enabled John to join the elite club of Business professors at The College of Haringey, Enfield and North East London.
He is a part-time lecturer and a freelance academic advisor and writer with SpeedyPaper. He is also a firm believer in setting goals, creating actionable plans, and achieving success. That is what he teaches his Business students, and that's the attitude he brings to our team. His critical thinking, coaching, and presenting skills make John one of the most successful writers and a beloved professor.
You might not suspect it from our description of his professional talents, but John is a bit of a fanboy. He recognizes a fellow futurist in Tony Stark and has been to Avengers:Endgame at least five times. He cried at the ending every time. Elon Musk is another John's hero, and he can talk your ear off about Mars colonization, Tesla, or Hyperloop any day of the week. It's fun to wind him up and watch him rant at unsuspecting strangers.
5 questions with John Reed
We could talk about him all day, but wouldn't do John's dry wit and a surprising sense of humor justice. So we sat down with him for a brief interview.
How did you get into academic writing?
I am in no way an idealist. I knew students bought papers online long before I started teaching. Hiring an essay helper was the only chance for some learners to cope with the enormous workload in college and improve their GPA. My move to London had me scrambling for cash, and I decided to try my hand at freelancing. After all, my knowledge and skills should pay off. I took the job search seriously and researched a dozen companies before finding SpeedyPaper. The rest is history.
What's in it for you?
No one warned me being a lecturer is so dull at times. The pay isn't great either. So I always have a few side projects going on, and this writing gig is just one of them. I guess I can't stay idle for long because I start going mad. Besides, it's fun talking to students I don't teach and see their perspective. It helps me be a better professor.
What's the funniest order you've ever had?
One client did not provide much info on the paper and attached a JPEG file. I expected a photo of an essay prompt but instead found an unfortunate selfie. I didn't expect it, and the facial expression was downright hilarious. I had to request additional info after I stopped laughing.
What do you hate about this job?
I know it will sound strange coming from me, but sometimes I hate professors that come up with dumb assignments. I am always on the lookout for new and exciting ways to make students interested in my discipline. So when I come across a stupid paper that serves no purpose and brings no value to the student, I get mad.
Who is your dream client?
I have a couple of regulars I adore. They upload just enough data for me to go on without flooding me with unnecessary files. I also enjoy creative assignments because I can customize and incorporate them into my syllabus. It's a pleasure to see my colleagues come up with new ways to challenge their students.
Is John your best writer?
We only allow the best into the ranks of TOP writers, and John is by far the most knowledgeable person on our roster on Business. With a Ph.D. to his name and an endless passion for the latest trends in Economics, Marketing, and Management, he is the first choice for many of our clients.
John is your man if you need help with
Admission or scholarship essays
Business reports and case studies
Master's and Ph.D. research proposals
Dissertation chapters or full text
Speeches, business plans, and presentations
Resumes and other job application paperwork
You can order just about any paper and be sure John will make it perfect for you. He is forever extending his professional limits, and we've seen him grow as a writer and exceed our wildest expectations. Even if you don't see your Business assignment on our list, you can trust John Reed will be able to handle it.
10 John Reed stats
As a Business major, John knows the value of numbers and statistics better than anyone else. In fact, he was the one who suggested we add this section to all posts about our writers. Over the years, we've learned this about John:
Years of writing experience: 7+
The number of completed orders: 289
The number of words written: 950,000+
Customer rating: 9.7/10
The number of 10/10 reviews: 89%
The shortest deadline: 24 hours
The longest assignment: a 110-page-long thesis
The percentage of on-time deliveries: 97%
Typing speed: 63 words per minute
The number of regular customers: 24
You can learn more about John Reed and his professional path, achievements, and interests if you follow his Facebook or LinkedIn profiles.
That's John Reed for you - professional, passionate, and excitable. You can trust him to make any Business assignment shine and impress. He is your man if your grade or career is on the line. 
Next up is a law-aware rebel with strong views and a no-nonsense attitude. Stay tuned for the third installment of our Meet&Greet series!