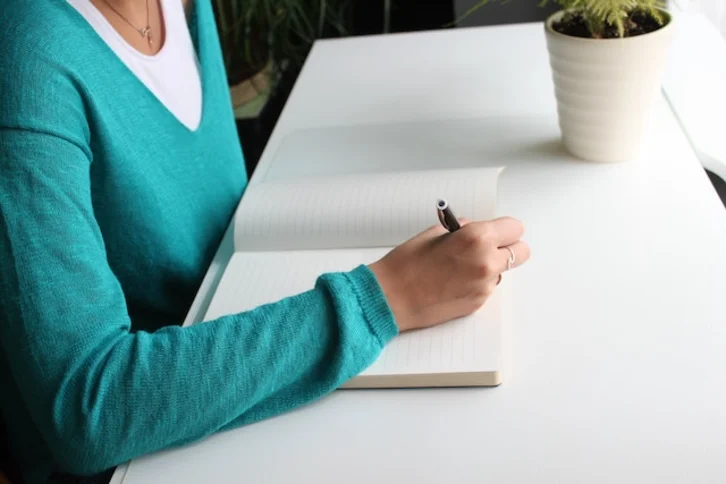 How to write an admission essay: useful guide and good examples
Most students apply to college in their senior year of high school. Typically, an admission process involves completing an application form and providing your child's high school transcript, certain entrance exam scores, and letters of recommendation. You will also have to write an admission essay for your application process. Many colleges require such a paper to learn more about students, their academic achievements, strengths, and other personal aspects. In addition, such papers help admission officers see them as unique individuals.
Why do students have to write essays for college applications?
Not all future students understand the feasibility of crafting such a paper. Admission officers use each application essay to evaluate your character, writing skills, and ability to self-reflect. The fact is that there are a lot of applicants on their lists, and you do not have a 100% guarantee of getting the green light. But everything can change if you write an outstanding admission essay or at least be as good as others. So think of this paper as an opportunity to jump on the bandwagon.
How long should an admission essay be?
Imagine that you want to become a member of a rock band, and you only have 60 seconds to audition. Roughly the same principle is relevant for every application essay. An average college essay is 550-650 words long. And those words can mean the difference between acceptance and rejection. You cannot write the history of your entire life, as this will automatically deprive you of the opportunity to become a member of any academic institution. Think of your admission essay as a CV that potential employers will review in less than 60 seconds.
What is the format of a college admission essay?
As a rule, the admission essay format depends on your chosen academic institution. At the same time, several generally accepted norms work in most cases.
Use 1-inch margins.
Use a standard serif font (like Times New Roman, Courier, or Garamond).
Use standard 12-font size.
Use 1.5- or double-spacing.
Add a header (First Name, Last Name, and other required info).
Do not forget to separate your paragraphs.
As you can see, these nuances will help you understand how to write an admission essay right. And now, let's move on to the next stage, which is critical for all applicants.
9 effective admission essay tips to stand out
Start early
They say the early bird catches the worm. That is why you should not delay with writing activities. Of course, you will have plenty of time to craft your application essay, but don't wait until you have to jump on the train. Reserve at least a month before the start of the application process so that any force majeure does not ruin your academic plans.
Understand the prompt and instructions
The worst strategy for creating an admission essay is to start writing activities as soon as you receive instructions. Reserve a few days to understand what the college wants from you. Sometimes students can make ridiculous mistakes due to inattention or fatigue, so say no to hasty action. Instead, check the instructions and analyze the progress of your assignment. Such a strategy will allow you to minimize risks.
Craft a strong opener
Don't forget that the opening sentence sets the stage for the rest of your piece. Moreover, the introductory paragraph is often the only part of your paper that admission officers read. This fact is unpleasant to realize since many people spend a lot of time polishing papers. But your admission essay is just one file out of a thousand, so find the best words and write a strong opener! Start with sample analysis, and you might be able to get the idea.
Stay on topic
Such advice seems obvious and even strange to most students until they apply to five or more colleges. Imagine that you have to write each admission essay according to unique instructions. Such a task will no longer seem trivial. That is why you should carefully read the instructions and craft papers one by one. Do not switch between assignments because such a strategy will disrupt your application process.
Think about your response
The worst strategy for writing a good admission essay is to guess what the admission officials want to read. Don't try to impress anyone, and don't write about things that don't make you feel good. Your task is to show that you are a real person. Describe bright emotions and ideas and switch to what is important to you. And don't write about the coronavirus just because it's a trending topic. Think about your response, and only then start writing activities.
Focus on yourself
As a rule, essay prompts allow you to choose from many ideas for writing your essay. But let's be pragmatic: college reps want to know more about you, not about other things. That is why you should focus on yourself to tell any story that characterizes you from the best side. In other words, give the college a reason to choose you, not others.
Stay true to your voice
Think of your essay as an integral part of your nature. You should not use fancy language, complex wording, or dubious epithets. Imagine that you have to read this essay in front of many people you have never met. Your goal is to make a positive impression on them without using lies or complex language. Show your true nature and follow your true voice.
Be specific and factual
Your essay is a great chance to visualize your real-life experiences. There is nothing wrong with expressing vividly and emotionally things that mean a lot to you. You can also visualize your experience or share a story. But stay specific and factual because admission officers can easily recognize fakes. They read thousands of essays yearly, so your bravado and desire to impress them will backfire. Write about things that happened to you, and don't make up pretty stories if you don't have an alibi.
Edit and proofread
Imagine a candy store window with moldy cakes, flies, and worms. Would you go to such a store or buy any sweets there? You would most likely rush to go further and find a more attractive store. Your essay will be thrown to the back of the room if you make grammar and spelling mistakes. Therefore, each of your proposals must be polished. Try to use correct wording, slide facts, and arguments. Your essay should be like a melody that plays smoothly without abrupt tempo, rhythm, or key changes.
Good admission essay samples for all applicants
Not all young people are ready to select topics quickly and get to work. Some people need samples to understand how to write the opening paragraph and other paper parts. That is why you should check out these college admission essay examples before moving on to writing activities.
Conclusion
As you can see, writing an admission essay won't be a nightmare if you know how to get started with the writing process. After analyzing our guide and topics, you can start crafting your application essay. Moreover, you can also learn how to write a problem solution essay on our website. But what if you're still afraid to take the first step? Perhaps you need academic assistance to get past the application stage. The SpeedyPaper team is ready to assist, so you can contact us anytime. We guarantee polished papers, timely delivery, and anonymity!