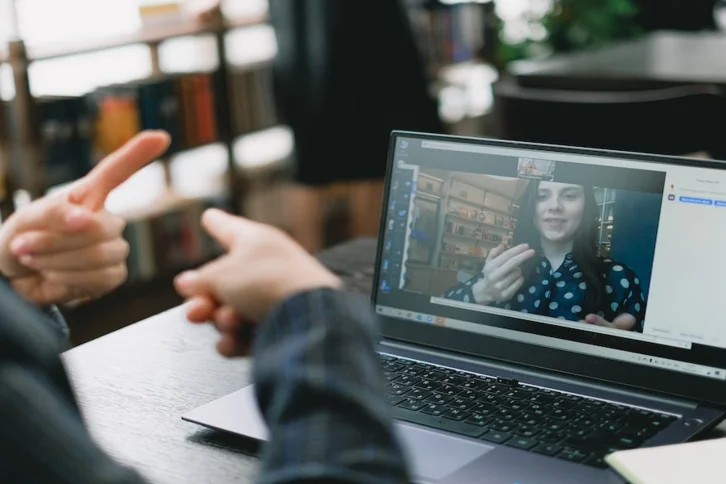 Academic revolution: new self-learning ways
Education can not stay the same in the 21st century as it was during the early 1900s. Could you ever have thought that getting paper writing help online will become a reality? Could you expect such a rapid technology advancement that would result in a multitude of effective apps and web platforms for college students? Most developed countries recognize that formal education methodologies have exhausted their possibilities and should be replaced by new solutions. Problem-based learning, mobile learning and Massive Open Online Courses (MOOCs) are often considered the harbingers of the education revolution that will change the way we see universities and high schools forever.
The reality, however, is far from the optimistic predictions. In an unexpected move, Udacity gave up free courses for corporate clients. Smaller educational projects fare no better. Software developers struggle with persuading government officials and ministries to test and implement newest technologies. It takes more than 12 months to prepare for a test run within a school or university. This is hardly a revolutionary pace many education enthusiasts have envisioned.
Individual learners will start the learning revolution
Unlike official reforms, truly groundbreaking changes are influenced by the decisions of individuals and not the government directives. When people choose to adopt the technological advances, like the Internet or the electric vehicles, politicians can not affect their choices.
Fortunately, while governments continue to weigh options and conduct test runs, people have already started the learning revolution. It is heralded by the promising learning technology start-ups. They create products to enable easy learning for everyone. Unlike huge educational platforms, these new companies make users willing to learn their main focus. And that opens a prospect for the education revolution. Nowadays, students can benefit from new technologies and online help with paper writing to score better in colleges.
Smaller enterprises become successful because they do not target the formal education system. They do not plan on revolutionizing schools. Their customers are individuals seeking to deepen their knowledge without the constraints of formal training. Clients are the only limiting factor on the way to success, as they determine the product`s value and decide whether it is worth the asking price.
Unsurprisingly, formal training system stays on the outskirts of this revolution. The average student`s goal is to pass the final exams and get the degree and not develop competencies and obtain knowledge. In other words, most students care more about their Spanish exam grade than about the actual ability to understand a person speaking Spanish. It`s not the student`s fault, however, seeing as during the hiring process a certificate or a degree is usually more desirable for employers than the skills or the knowledge demonstrated.
Technological startups speed up the self-learning revolution
Self-teaching has become a worldwide trend, especially in language learning. There are more than 140 million users spread over the major platforms, like Babbel, Duolingo, Busuu, etc. But only the smallest fraction of these individuals would have chosen traditional courses and study materials. People readily use their tablets, smartphones, and laptops to learn and avoid buying expensive textbooks and CDs. This new generation of learning tools enables people across the globe to study languages comfortably.
Technological solutions make previously unimaginable options possible. Wikipedia, webcams, and e-mail are just a few examples of new educational tools. The various language learning instruments now include interactive online platforms, virtual classrooms, and crowd-sourced translation communities. There are no formal standards or mandatory guidelines. The only certainty is the growing demand for online and mobile learning tools.
Learning foreign languages is only one aspect of the global self-learning trend. Brain training programs and programming courses emerge daily. New technological solutions allow people to learn on the subway, in the coffee shop or during a lunch break.
Education revolution might not fit the conventional definition, but it is powered by the individuals unsatisfied with the current system. Still, it is slow enough that some people might not realize it has already started. And when you dare to look outside the formal education system`s confines you will see its true power and scale.

Are you the one ready to make a contribution to a change in the system? Are you convinced that the advancement of technology should be used for the improvement and simplification of the education process? Do you believe that online exam assistance is a beneficial instrument that can help learners focus on the assignments that seem the most important for them?

Little steps you take during your college years can influence the further development and advancement of the whole system a lot. The basics of time-management for students should become the obligatory class that will teach learners to stay concentrated on the most important assignments. Additionally, it is indispensable to mention that the ability to set priorities and deal with urgent and important projects first is a talent. No matter if you hire a paper writer or use the resume writing service online to achieve the desired results, your success is the only thing that matters.

Thus, if you strive to stay influential without damage to your college progress, take your time to browse the SpeedyPaper page, contact the representatives of the support team and make sure the professional writers are always ready to help you with challenging college assignments.