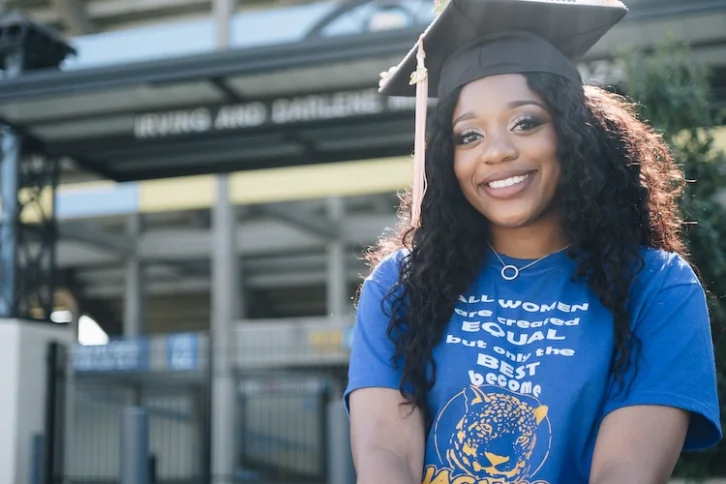 Getting a college degree: is it worth it?
I know what you think…
There are lots of successful college dropouts out there! So why should I waste four years of my life and thousands of dollars on a degree? It sure won't help me find a job or get a raise, so why bother?
If you are looking for an excuse to ditch your studies because of a pile of papers you can't complete without assistance from an online essay writing service, we won't try to convince you otherwise. But if you honestly want to know whether a college degree is worth it, read on. Today we'll debunk four common myths about college, job opportunities, and success. Are you ready to accept the challenge and deal with all the projects without an essay helper online? Check out fundamental information you should know about the years you will spend at college. 
College dropouts are more successful in business
You must have heard at least a couple of astounding success stories that resulted in college dropouts founding businesses to skyrocket to the top of the world. The list is impressive, here are just a few prime examples:
Steve Jobs (Apple)
Mark Zuckerberg (Facebook)
Travis Kalanick (Uber)
Jan Koum (Whatsapp)
Jack Dorsey (Twitter)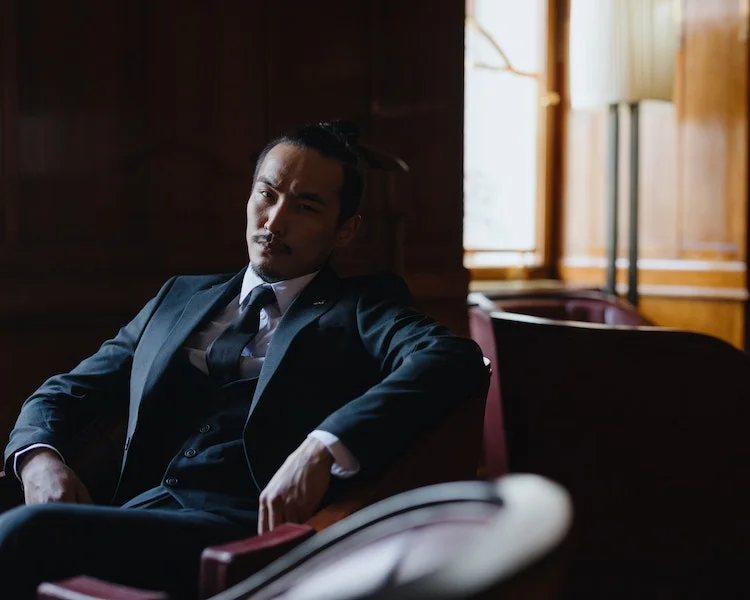 However, if you look at a similar list of successful business people possessing college degrees, it will be miles longer! Jeff Bezos attended Princeton, Marissa Mayer is a Stanford alum, and Elon Musk holds double undergraduate degrees in business and physics. The whole list would never fit in a single blog post!
Moreover, in a recent study, The Conversation revealed that the majority of successful Americans had attended college. The number of degree holders is impressive across a variety of rankings, including Senators and House members, Fortune CEOs and Forbes billionaires.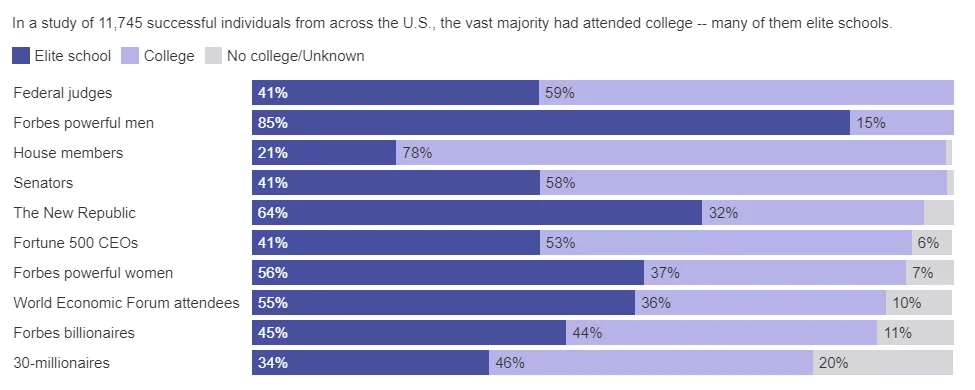 This doesn't mean you can't get onto Forbes' powerful men or women lists without graduating from college. However, your chances will be slim, and you'll need to work extra hard.
There are dozens of jobs that do not require a degree
LinkedIn would have you believe the world's top companies focus on practical skills instead of academic degrees. Their research cites user profile data and demonstrates dozens of positions that do not require a degree, including:
Mechanical designer
Electrical technician
Chef
Manufacturing technician
Telecommunications technician
Computer Network technician
IT technician
Food and beverage specialist
Technical support specialist
Driver
Public safety officer
Cashier
Customer service representative
Network operations analyst
Insurance agent
Cosmetologist
IT coordinator
Merketing representative
Healthcare assistant
Retail consultant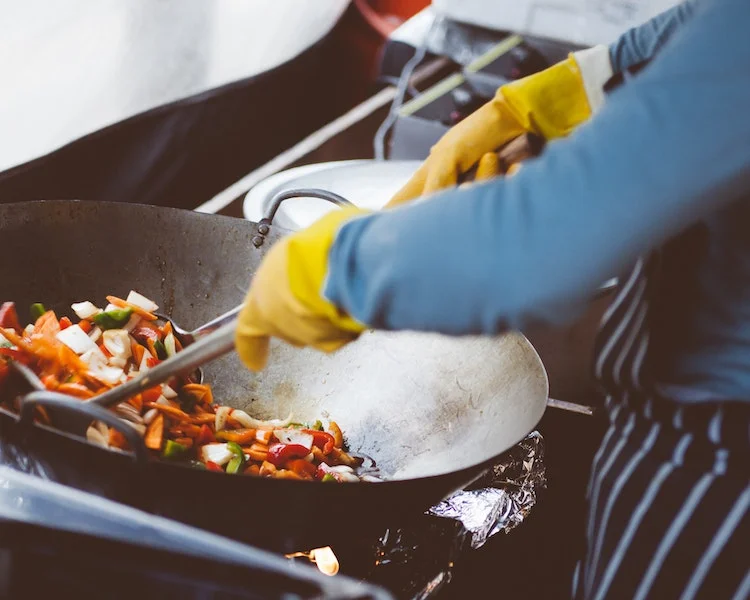 All of these professions are important and can ensure your long-term financial stability. But would you really want to work as a driver or a mechanical designer for the rest of your life just because you missed an opportunity to get a degree? The old adage about college diploma opening doors still holds true. Your choice of employment will be much broader is you add a Bachelor's degree to your resume.
Most college graduates are unemployed
If you looked at employment statistics six or ten years ago, you would have a valid excuse to forego college. The number of unemployed graduates was staggering, but the same was true for college dropouts and high school degree holders. The world economy was still recovering after the financial crisis of 2007-2008 and went through a recession. However, the numbers have changed significantly.



According to the National Center for Education Statistics, the average employment rate for high school graduates is 72 percent while the same parameter for holders of Bachelor' degree or higher is 86 percent. Unemployment rates are six percent versus two percent for high school and college graduates. The 2018 survey only included Americans between 24 and 35 years old, but it paints a clear picture.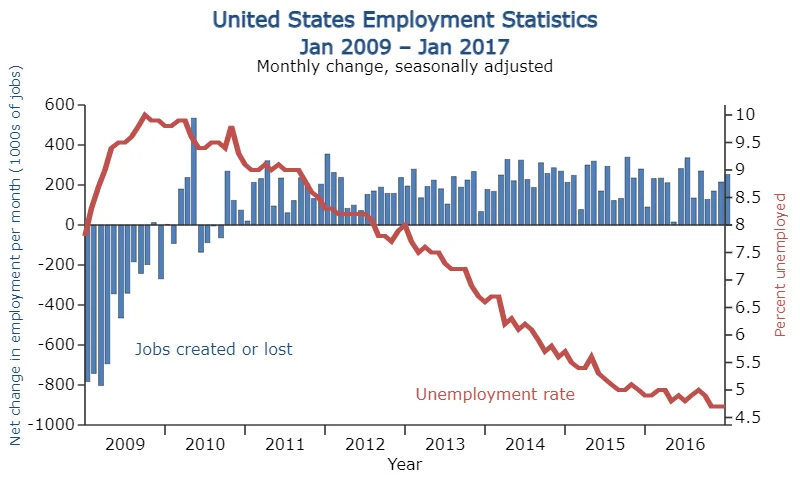 While you should always be careful about relying on statistics, the numbers don't lie. If you want to increase your chances of getting a job, a college degree is the way to go. Georgetown University Center on Education and Workforce calculated there will be 55 million job openings in the US economy through 2020. While 36 percent of them will not require post-secondary education, the rest will call for some college, associate's degree, or higher.
College degree will never pay off
With trillions of dollars of student loans accumulated in the US, it is hard to believe your Bachelor's degree in English, Art History, or STEM will ever produce any returns. Some students think they can earn more in the four years than they would spend on education.
However, the numbers say otherwise. While median weekly earnings in 2018 were $932, employees with secondary education did not reach this number, making $730 on average. Bachelor's degree increased the weekly earnings to $1,198, while postgraduate degree holders made up to $1,884 a week. Average annual earnings are $25,500 and $43,000 for high school and college degree holders.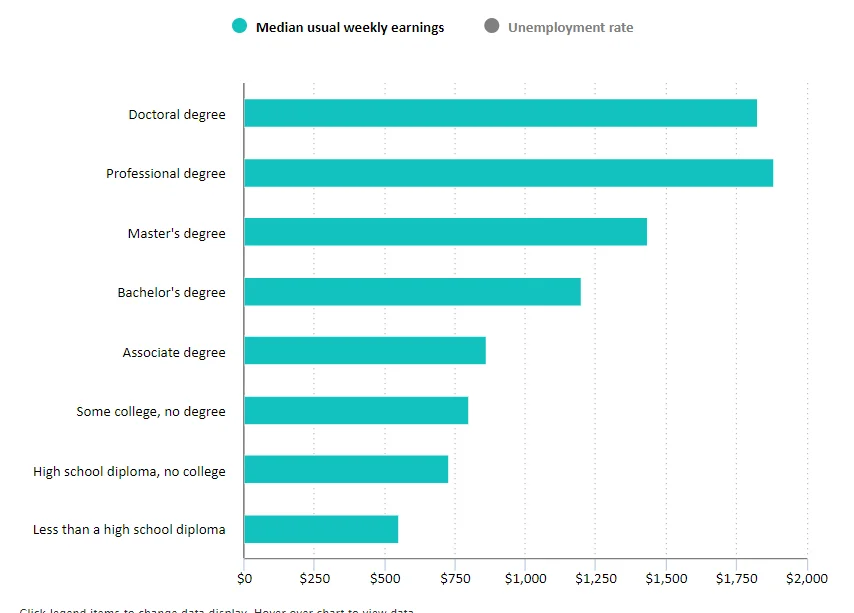 These numbers might not be as impressive as lifetime earnings estimates. For high school diploma holders, the number is $1,304,000, while Bachelor's degree can almost double the sum and push it to $2,268,000. With that much money, you can pay off your college loans and start education funds for your kids too.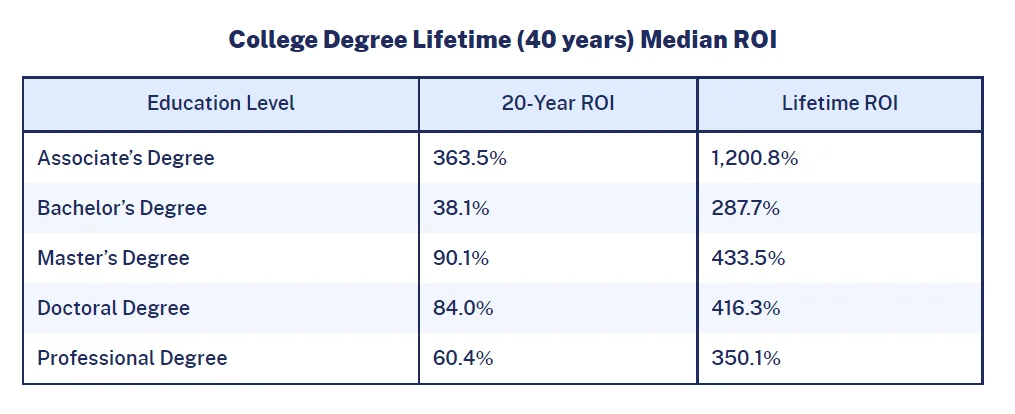 If you are still not convinced, think about these facts by Lumina Foundation. College degree holders are:
3.5 times less likely to suffer poverty;
47% more likely to have health insurance;
3.9 times less likely to be regular smokers;
4.9 times less likely to end up in prison;
21% more likely to be married;
61% less likely to get divorced or separated.
However you want to look at it, a college degree means employment, a good income, and perks that translate into happiness and stability. If your friends, parents, and personal heroes can't convince you of that, we hope our numbers do. With our help, you don't have to worry about falling behind or failing classes. SpeedyPaper is one click away from transforming your education into a success story.