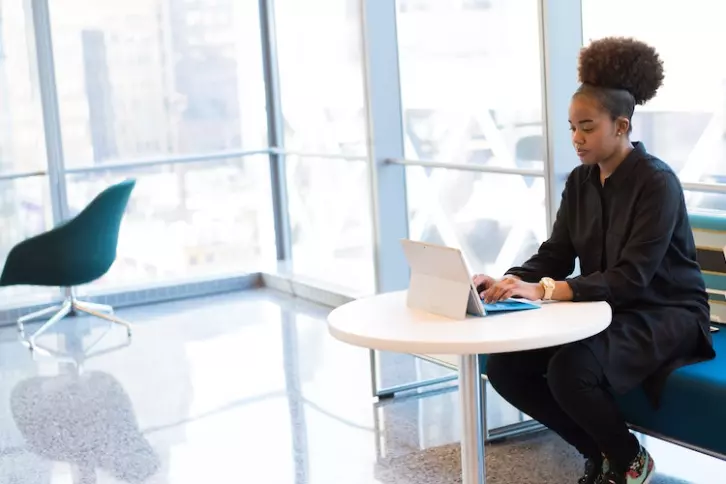 How to balance work and college: useful tips for everyone
Earning while learning is the new normal.
That's what a study by Georgetown University Center on Education and the Workforce found. Over 70% of undergrads and graduate students work while enrolled in a college or university program. The US, Canada, and Australia are among the countries with the largest number of working college students. The numbers are not surprising considering the cost of higher education and the accumulation of study loan debt among graduates. How do students manage to combine work and studying? Each one of them finds extraordinary solutions to trivial problems, but the thing that unites most learners is the professional help writing essay paper services provide them with.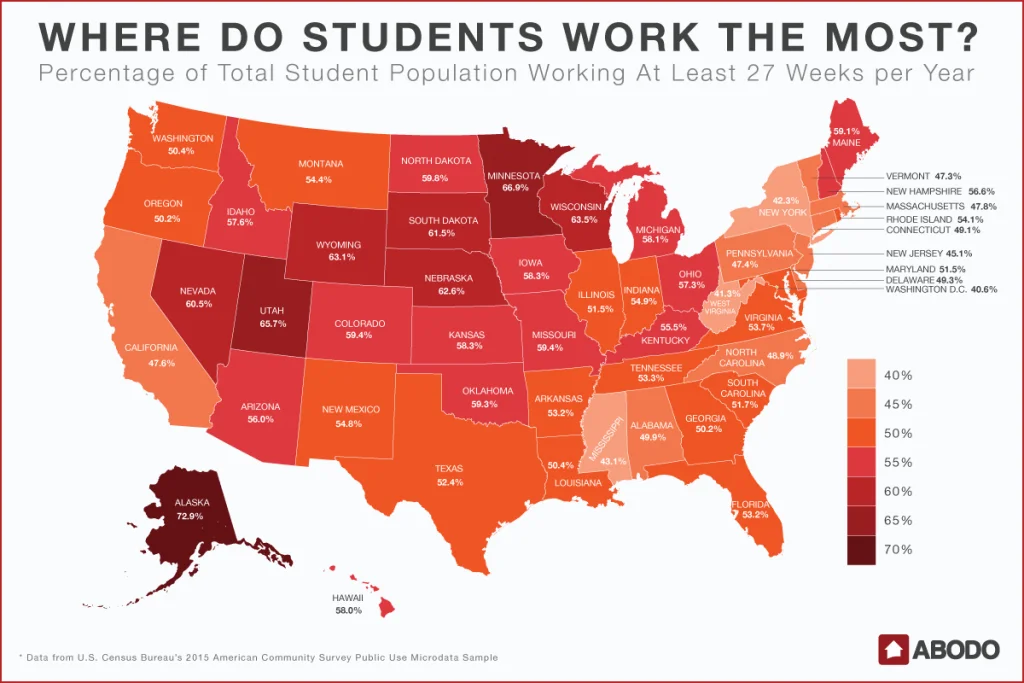 In this post, we won't try to dissuade you from working through college. We won't describe the benefits either. Instead, we want to focus on what working learners go through. You'll know what to expect and how to be prepared for the hardest challenges you'll need to overcome without turning to an online essay writer.
So you work and study, you must feel
Overwhelmed
With classes, homework, and job pressing on all sides, you feel trapped in a vicious circle with no way out. Sometimes it gets so bad you want to let everything go and quit. It would be so much easier to turn your back on school and work and just live a little. It may help to roll into a ball and cry or drink yourself stupid, but these are band-aids for a gunshot wound. It will be much easier to get through college if you
Set goals and priorities
Why do you work while going through college? Do you want to gain new skills and get a leg up in the job race after graduation? Or do you want to avoid student loans?
The answers to these questions will help you remember why you run yourself ragged with work and classes. The reminders of your ultimate goal should be present in your everyday life. You can create a calendar or a map of your personal journey and cross off the days and parts you've already gotten through.
If you need a little extra pick-me-up, imagine yourself thirty years from now. You are a successful professional with a good income and a happy family. Your daughter or son attends college and works at the same time and needs your advice and encouragement. What would you tell them? Remember this answer and return to it whenever you feel down.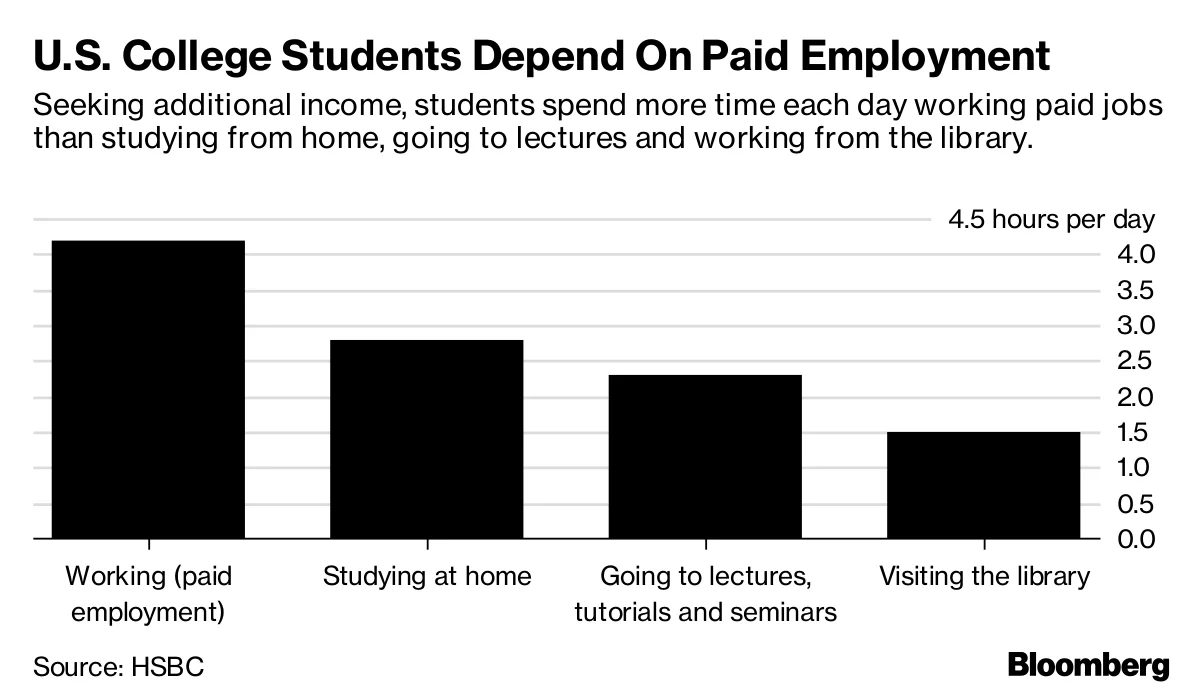 Isolated
With so much time spent in class and at work, you barely get enough sleep, and your social life is non-existent. Your friends don't understand your drive and disappear from your life one after another. Your boyfriend or girlfriend is one day from breaking up with you because you never have time for them. You will find yourself alone and miserable unless you
Develop a support network
Who can help you carry the burden? Can you share your experiences and troubles with anyone? Who is on your speed-dial and who is your emergency contact?
Working and studying at the same time should not turn you into an antisocial hermit. Instead, you need to reach out to the people around you and seek help whenever possible. You'll be surprised at how much easier your life will be once you let your professors and employers know you are a working learner.
Outside of class, you will get to work with your classmates and study groups. Make most of each session. Share contact information to get notes in case you have to miss a class. Even if some of your friends lose touch when you become busy, you will find like-minded hard workers in class. They will understand your drive and share the burden of earning while learning. Don't push them away, hoard contacts and friendships as you do knowledge and skills.
Hectic
You wish you had a time-turner to be in two places at the same time. Your classes and work schedule clash, making you choose between grades and pay. Your assignments are always late, and your performance at work is mediocre because you don't get enough sleep at night. Caffeine and energy drinks have replaced your blood, and you always feel twitchy and on edge, like you are running late. It takes effort and patience, but you can get everything under control if you
Plan, manage, and track time
How many hours per day do you work? How much time do you have to spend in class? What are you ready to sacrifice to get paid and earn your degree?
After you set your priorities straight, create a to do list. Be realistic and plan two or three big and important tasks and three or four smaller tasks per day. Use Eisenhower's matrix to distribute your obligations. Pay attention to the lower right quadrant and discard any tasks that are unimportant and not urgent. For example, you can finally let yourself get rid of your gym membership if you haven't been there in over three months.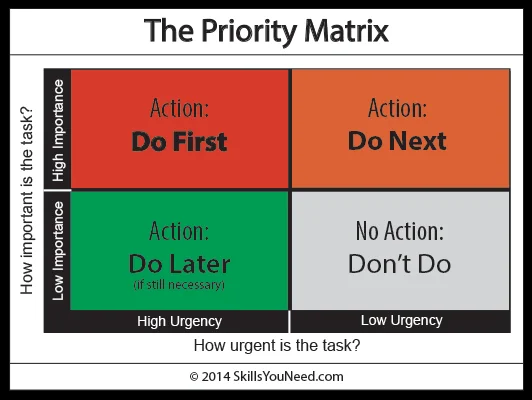 If you miss the deadline and fall behind, analyze what caused this. Your friend might have derailed your study session with movie tickets. You might have fallen ill or stayed late at work. Do not berate yourself. Instead, remember the cause of your troubles and plan for it in the future. For more tips, check out our previous post on time-management.
Exhausted
The bags under your eyes make you look like a zombie, and you are ready to eat anyone's brain for a cup of coffee at any time of day or night. Your whole body feels heavy and sluggish, and your thoughts are slow. You can't concentrate on classes or work, daydreaming about your pillow. This won't end well unless you
Take care of yourself
How many times a week do you exercise? How much time do you spend outside? Do you sleep six or more hours every night?
If you kill yourself because of sleep deprivation and fast food, all your hard work will be for nothing. Moreover, there is a direct connection between physical health and mental acuity. Do not neglect the needs of your body to earn a little extra or get a better grade. You will ultimately lose more time and money on getting your health back.
You needn't turn into a health freak, jog every morning, or go vegan. Instead, set aside enough time for sleep every night and a few hours every week to keep your body and mind in great shape. Meditation and short power naps can help you settle your mind and energize in the middle of the day. Even a brisk walk from a bus station to the classroom will do you good if you can't find the time for a gym or a jog. A healthy diet helps your body and brain too.
All the strategies we've talked about today work, but each requires time to implement. And time is what you don't have right now. If you need to add four or more hours to your day, SpeedyPaper is here to help with a promo code EARNLEARN for 12% off any paper. Place an order and find your balance again. Let us turn your education into a success story!

The team of expert writers will not only help you ​​write your thesis, essay, or research paper but will also give you a chance to relax and enjoy the free time inevitable for your recovery.

Is this the first time you have considered getting paper help online? In the overwhelming majority of instances, learners get confused during the first experience, as they doubt the relevance of the corresponding services. However, once you understand how beneficial and top-quality the assistance can be, you will never stop using the platform again.

Although the online market is overwhelmed with critical thinking writing services, Speedy Paper is the one that knows how to meet your most challenging and demanding requirements. Browse the company website to find the variety of services it offers for college students. Follow the useful tips to improve your life quality and stay successful with your college studies. Anonymity, safety, dependability, 24/7 support, and a plethora of other features make the platform stand out from the crowd of competitors. Talk to the support representative if you still doubt it is the exact company that can help you forget about college-induced stress and enjoy a balanced and fulfilled life.